It's a beautiful day in the busy, busy world of 50CAN! Let's explore how education advocates are helping students thrive in our 2017 CANnual Report.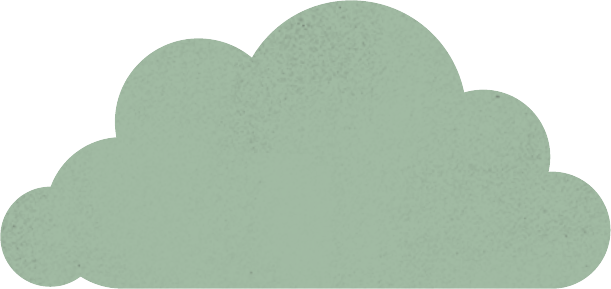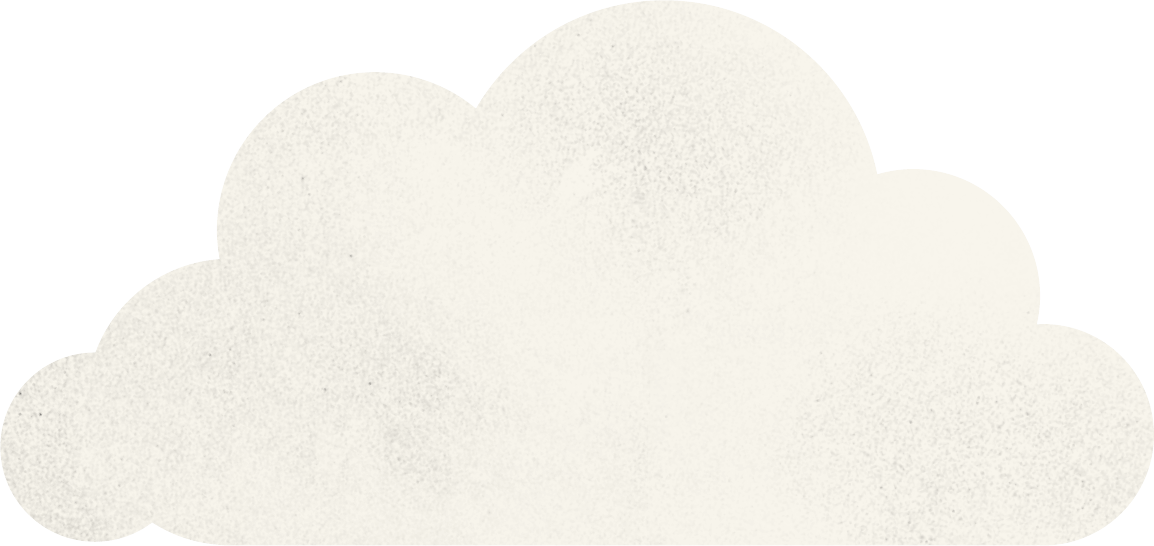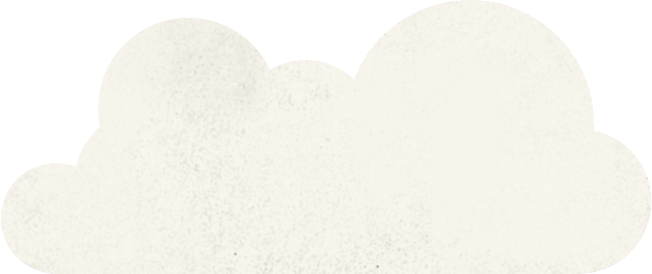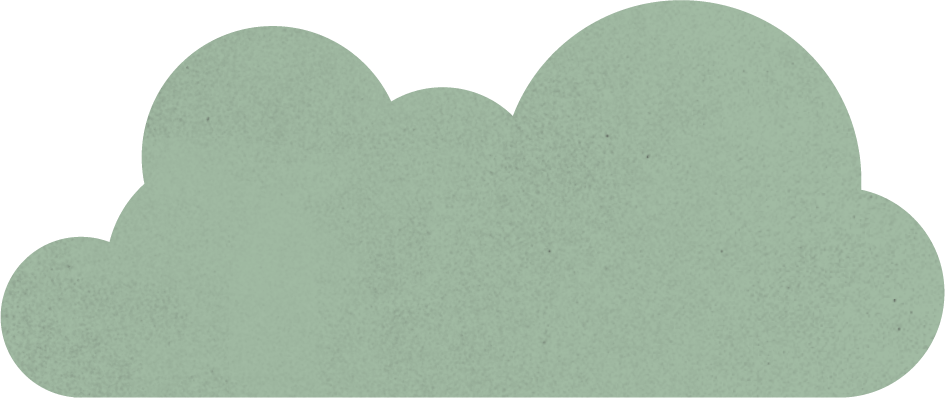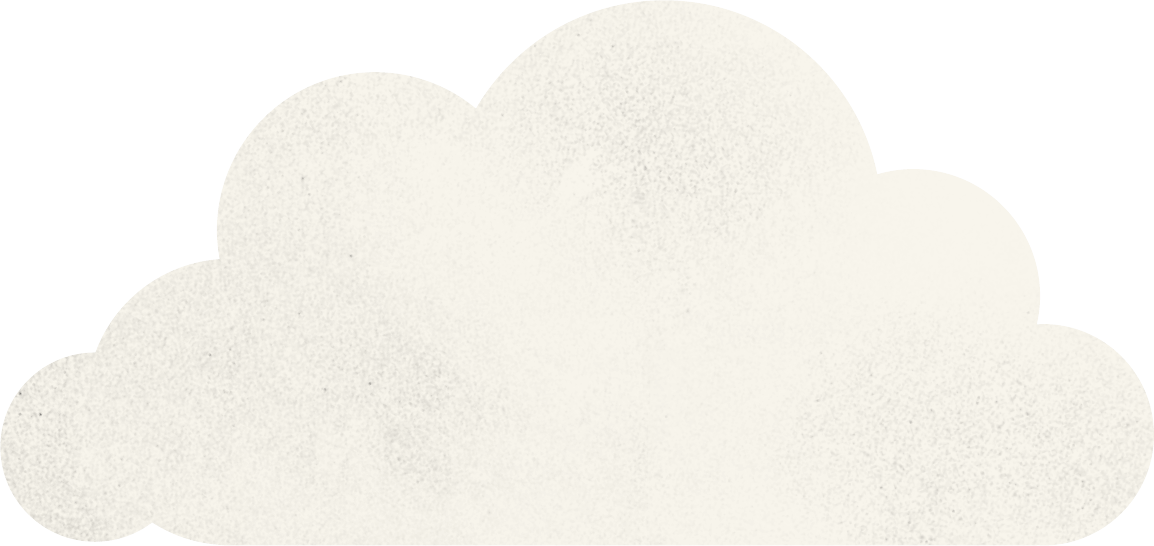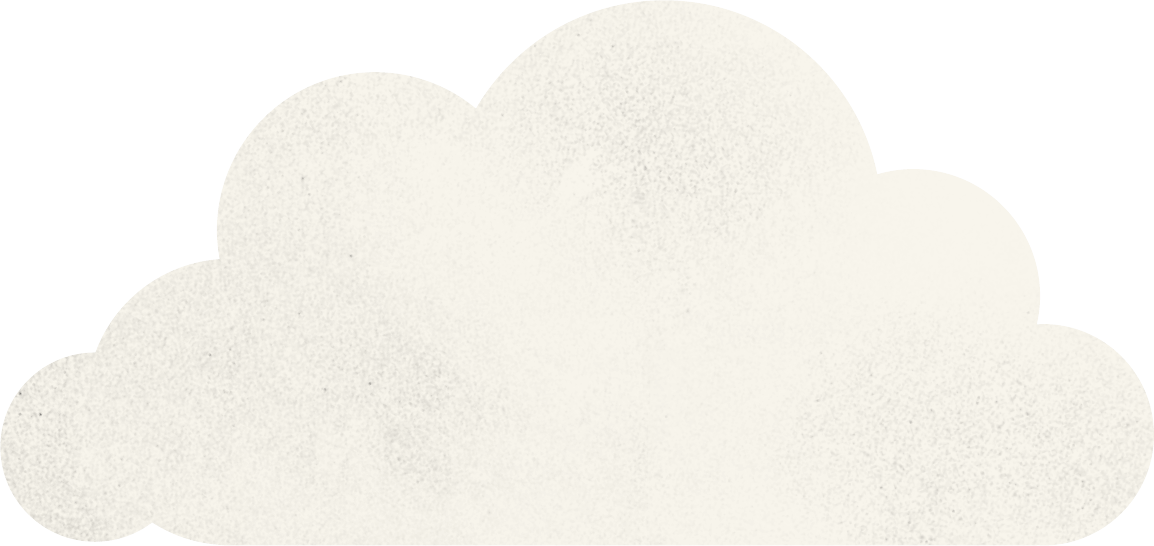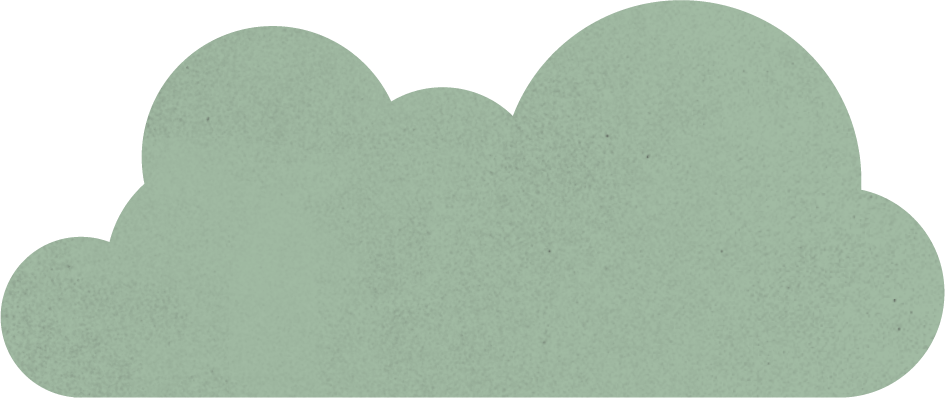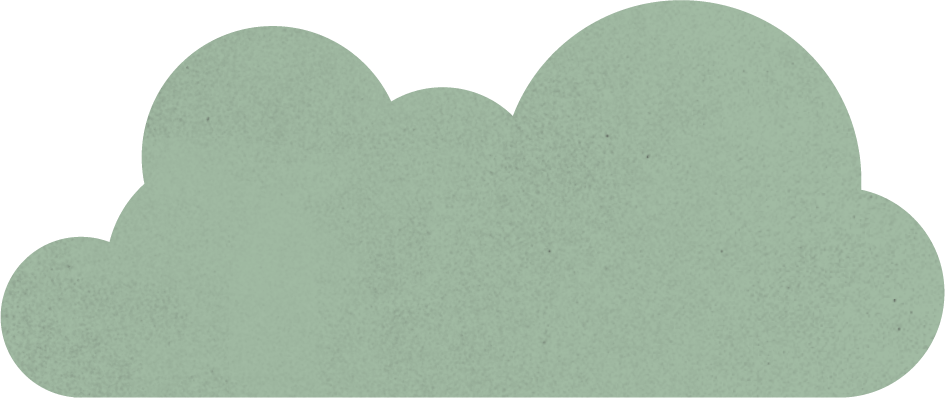 Letter from 50CAN leadership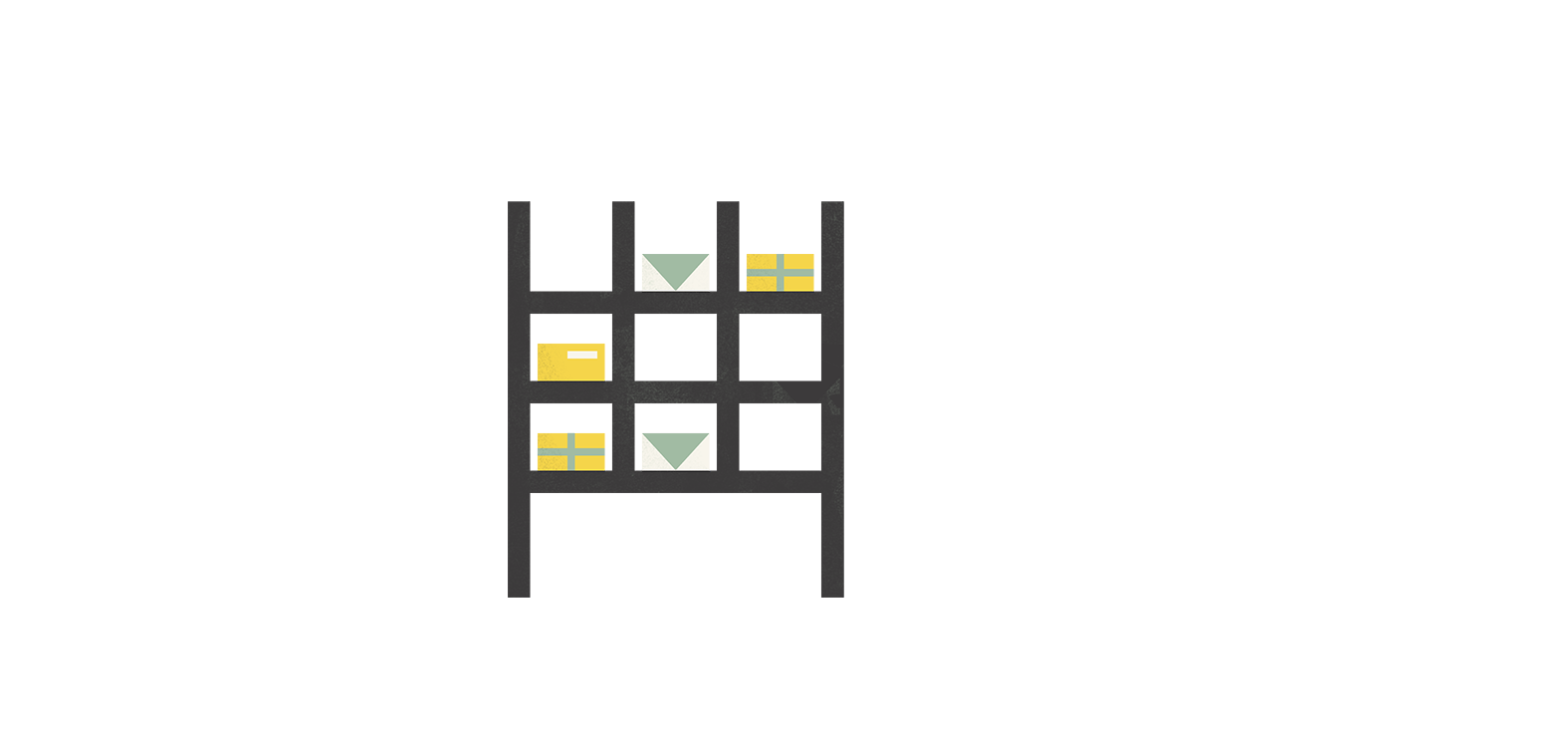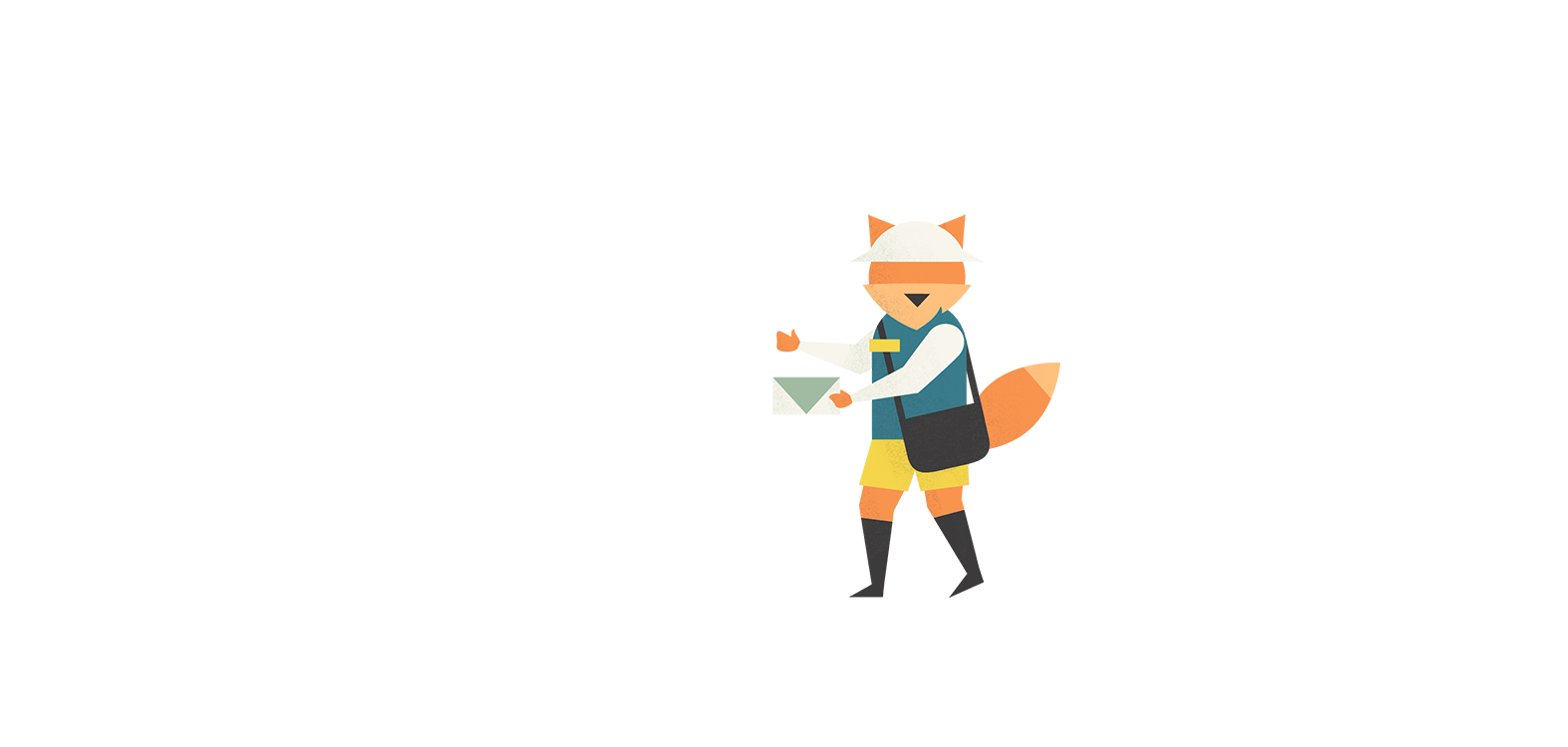 01
Friends and advocates,
Welcome to the busy, busy world of 50CAN! From Rhode Island to Hawaii—and dozens of communities in between—our work springs from a belief in the immense potential found within every child.
In 2017, we secured 17 policy victories for students across the country, launched two new state branches, released the brand new 50CAN Guide to Building Advocacy Campaigns and welcomed hundreds of new citizen advocates into the 50CAN fam.
Together with your support, we look forward to building upon this success to chart a path forward to the education systems of the future. A future where all children, no matter their address, receive the high-quality education they deserve.

Michael Phillips
Board Chair

Marc Porter Magee
CEO & Founder
Network update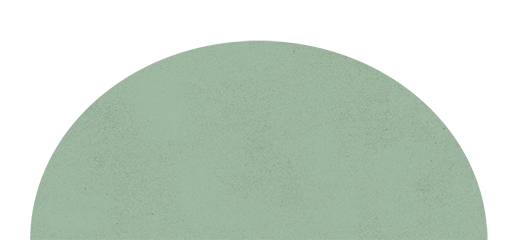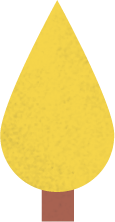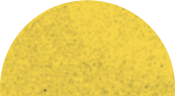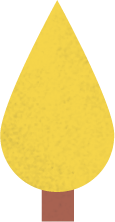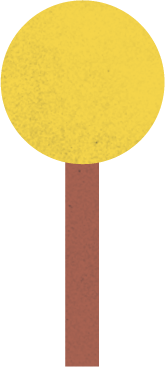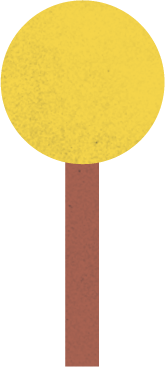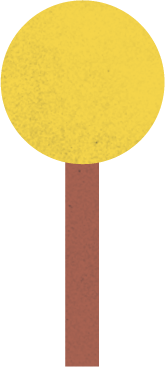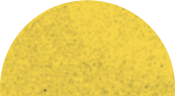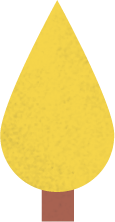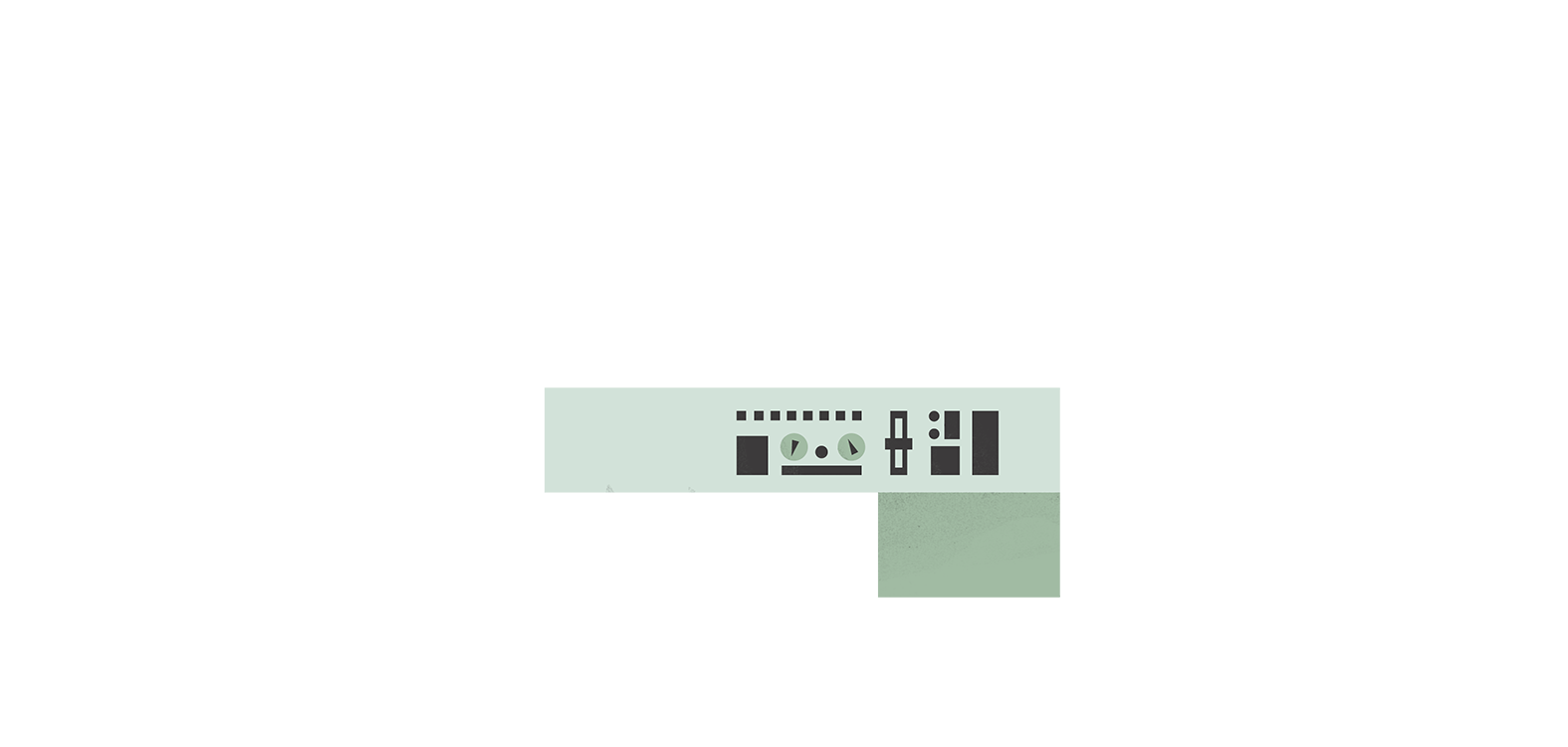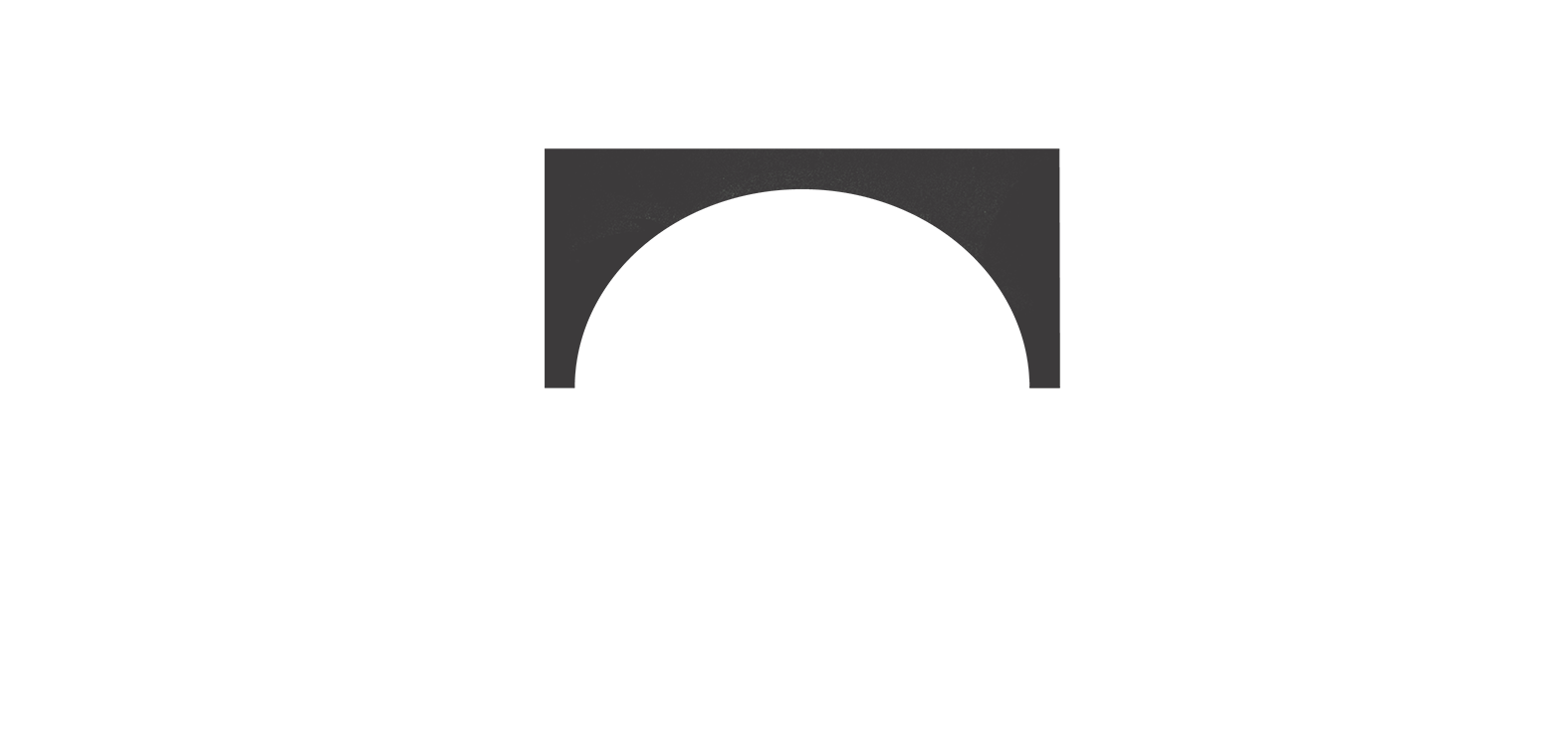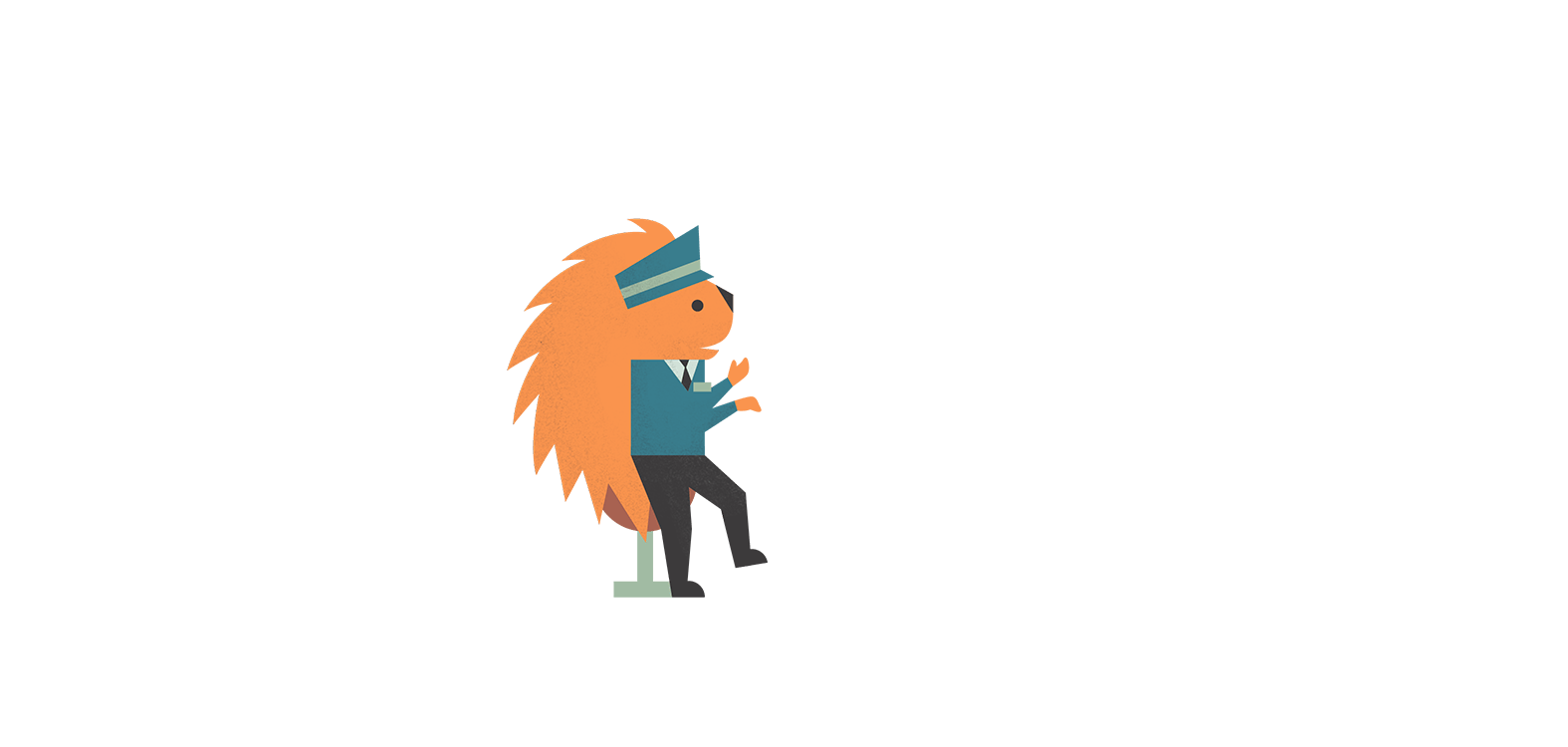 02
The 50CAN network grows every year to include new state and affiliate campaigns, training sites, regional projects and local advocates who want to join together to bring a high-quality education to all kids, regardless of their address. In 2017, we launched two new CANs in Delaware and Hawaii, welcomed three affiliates to the network, supported fellowships in three regions and helped launched YouCAN advocacy projects in 14 sites.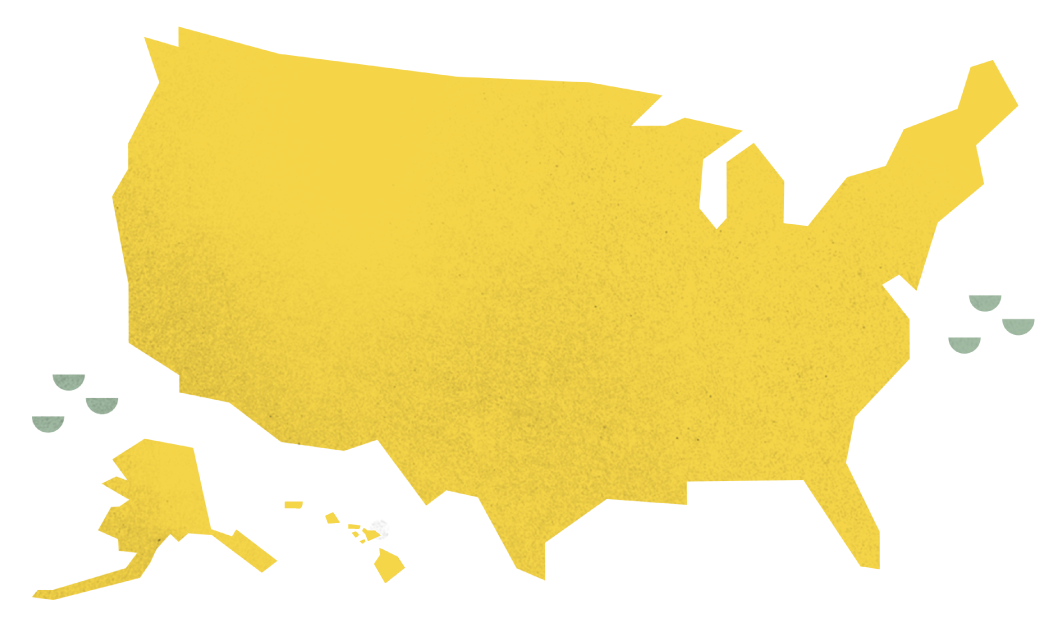 Branch campaigns
DelawareCAN, GeorgiaCAN, HawaiiKidsCAN, JerseyCAN, MarylandCAN, NorthCarolinaCAN, NYCAN, PennCAN, RI-CAN, SouthCarolinaCAN, TennesseeCAN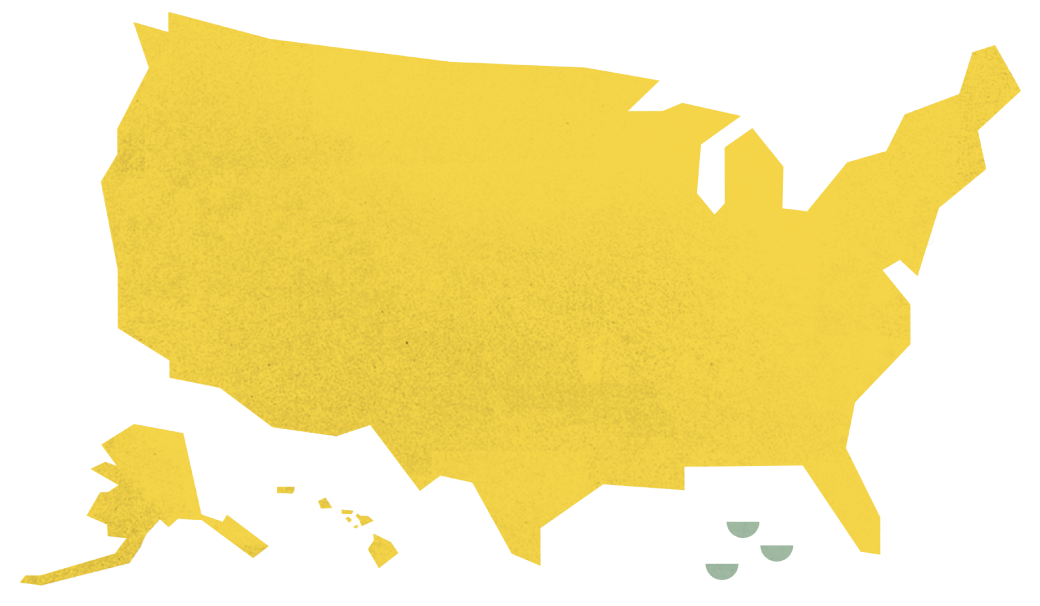 Fellowship communities
Florida, New Mexico, New Jersey
Affiliates
Faith Leaders for Excellent Schools, Partnership for Educational Justice (PEJ), Virginia Excels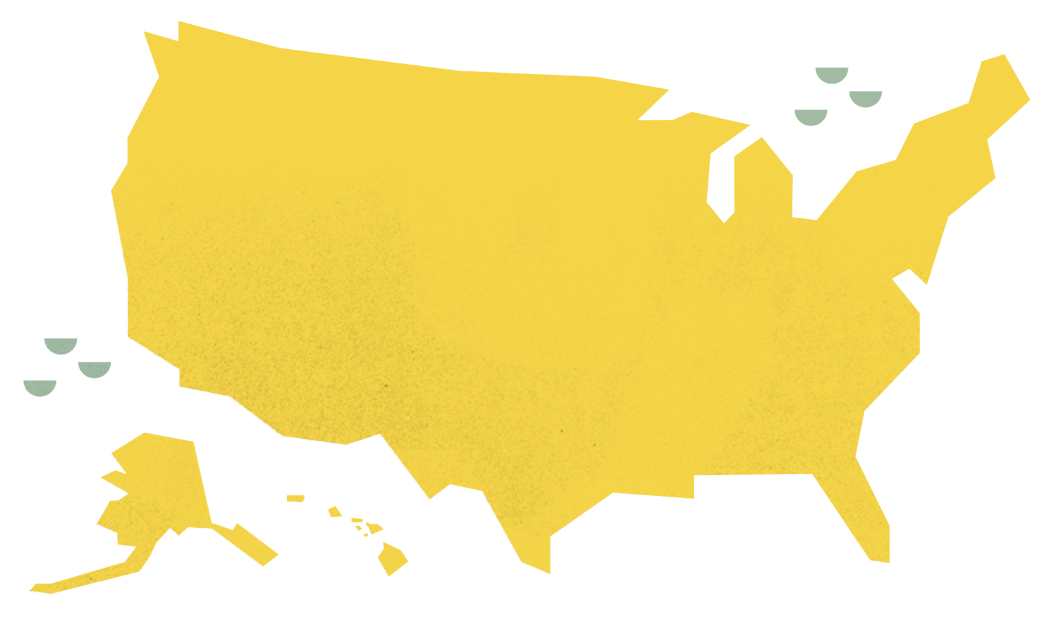 YouCAN training sites
Arizona, Connecticut, Delaware, Florida, Georgia, Michigan, New Jersey, New Mexico, North Carolina, Pennsylvania, South Carolina, Tennessee, Virginia, Washington, D.C.
Policy Wins














03
Advocacy and policy work can often sound wonky, but it comes down to this: our local leaders craft advocacy campaigns to ensure better state and local education policies that help all children fulfill their potential. Check out the historic year we had in 2017, securing 17 policy wins together across the 50CAN network!
DE
Ensured that the Every Student Succeeds Act planning process includes a diverse set of stakeholders and focuses on transparent and meaningful accountability for schools and education leaders. DelawareCAN worked closely with stakeholders, the Department of Education and community members to advocate for and protect strong accountability measures in the state's ESSA plan. The team secured summative ratings for schools and will now move into supporting implementation.
Ensured the faithful implementation of the Excellent Educators for All plan and promoted the need for excellent educators in high-needs schools. DelawareCAN protected strong teacher quality policies for the state. Working with partners, the team helped prevent legislation that would have lowered the bar for teaching in Delaware by eliminating required performance assessments for incoming teachers.
GA
Improved Georgia's charter school environment. GeorgiaCAN and the Georgia Charter Schools Association successfully advocated for the passage of HB 430, a bill that implements the education reform commission's recommendations for ensuring Georgia charter schools receive equitable distribution of state and federal funds and establishing an authorizer code based on the NACSA Principles and Standards for Charter School Authorizing. This bill was signed by the governor and began its implementation in the fall of 2017.
MD
Developed a core group of high-performing Baltimore principals who advocate for greater school-level autonomy within the district. MarylandCAN successfully trained 33 Baltimore principals through the innovative Baltimore Principal Leadership Consultancy, a professional development program that provides school leaders with the tools and framework to develop advocacy campaigns in their communities. This program matches new principals with principal mentors to develop a robust bench of school-level leaders.
NJ
Protected and preserved high-quality school options by removing policy barriers and defending against problematic legislation that halts the growth of high-quality charters. Alongside several key partners, JerseyCAN pushed for a regulatory relief package that successfully moved through the State Board of Education and was passed in 2017. These policy changes included helpful changes around facilities, expedited renewals for high-performing charters and the allowance of weighted lotteries and single-purpose charters to serve the most at-risk students. JerseyCAN has also strongly defended the charter environment—including calls for a moratorium on expansion—across the state to allow for more high-quality charters to expand.
Ensured equitable funding for all public schools—traditional public schools, charter schools and all other types of public schools. JerseyCAN worked with partners and key policymakers to support more equitable funding for district and charter schools that resulted in a signed state budget protecting charter funding and some redistribution of state aid in a more equitable direction. This was an important first step in a journey toward a broader school funding fix that meets the needs of students, an issue JerseyCAN will continue to support in the coming year.
NY
Supported the continued implementation of high standards in New York State and their linked assessments. NYCAN, with the vital help of its partners, played a defensive role working to ensure that New York State's standards were not rolled back and state assessments stayed in place.
NC
Established an Education Savings Accounts system for students with special needs in North Carolina. NorthCarolinaCAN partnered with Parents for Educational Freedom North Carolina to support education savings accounts for students with special needs in the state budget. The passage of SB 603, "Exceptional Education for Exceptional Children" will provide students between $9,000 and $21,000 per year and go into effect in the 2018-19 school year.
Ensured charter schools receive more equitable and timely funding. NorthCarolinaCAN championed the Equitable Charter Transportation Grant Program, which added $2.5 million in transportation grants for charter schools that primarily serve low-income students. This program was signed into the budget and began in the 2017-18 school year.
Ensured the robust implementation of the new Achievement School District. NorthCarolinaCAN executive director Marcus Brandon was appointed chair of the implementation committee for the re-named Innovation School District. In this role, Marcus helped secure $900,000 in additional funds for the program and expanded the number of eligible communities.
PA
Ensured the best teachers remain in the classroom by enacting legislation to end "last in, first out" furlough policies. PennCAN championed HB 178, the School Code, which sought to end the "last in, first out" (LIFO) policy from practice and give districts more flexibility in personnel decisions during times of economic hardship. The governor allowed the bill to become law in 2017, securing a policy win on an issue PennCAN has been working toward since 2013.
Protected and preserved the new school funding formula and continued to support the Campaign for Fair Education Funding. PennCAN continued to defend against harmful legislation that would weaken the work of the Campaign for Fair Education Funding. The team also worked in 2017 to increase education funding for PA schools.
SC
Ensured the state has an​ accountability system that accurately identifies student achievement gaps and is publicly accessible for all. SouthCarolinaCAN ​championed ​HB 3969 to create a unified school accountability system. The bill ensures the state will put significant weight on student achievement and growth, requires a categorical performance rating system for schools and moves up the deadline for public reporting of school report cards by three months. This bill passed the legislature​ and​ was signed by the governor in June 2017. As a result of this legislation, ​school report cards were published in the fall of 2017 for the first time in over two years.
Fostered school turnarounds and improvements driven by data at the local level. SouthCarolinaCAN helped secure legislation to ensure that the state may continue to engage in school turnaround efforts for chronically underperforming schools through public-private partnerships, nonprofit charter management organizations and direct support.
TN
Passed legislation to support the charter school environment in Tennessee. TennesseeCAN helped pass The Tennessee High-Quality Charter Schools Act, which makes several key improvements to Tennessee's existing charter school law including stronger authorizer oversight, increased transparency and the establishment of a public charter school facilities fund. This legislation was passed and signed into law by the governor in May 2017.
Secured legislative support for private school choice. TennesseeCAN and partners help secure a major expansion of the Individualized Education Act (IEA), which allows parents of children with disabilities to direct their child's state education funds toward schools, courses and services of their choice. This education savings account bill passed the legislature and was signed into law by the governor in May 2017. TennesseeCAN also worked on a Memphis voucher pilot which did not pass committee and has been deferred to 2018 for further action.
Supported school turnaround options across the state. TennesseeCAN helped stop a number of bills that would have hamstrung school turnaround efforts across the state and successfully defended the state's current law.
2017 by the numbers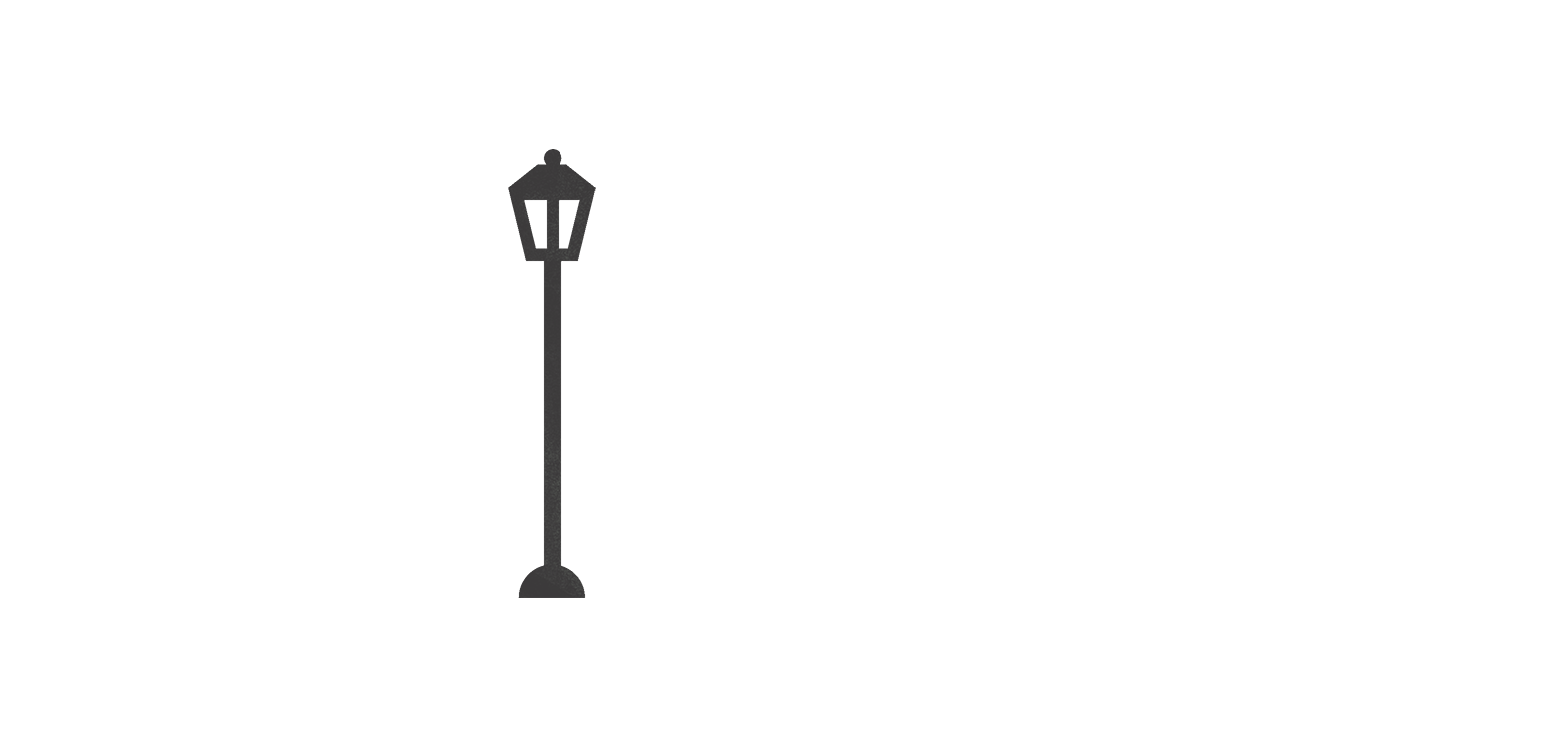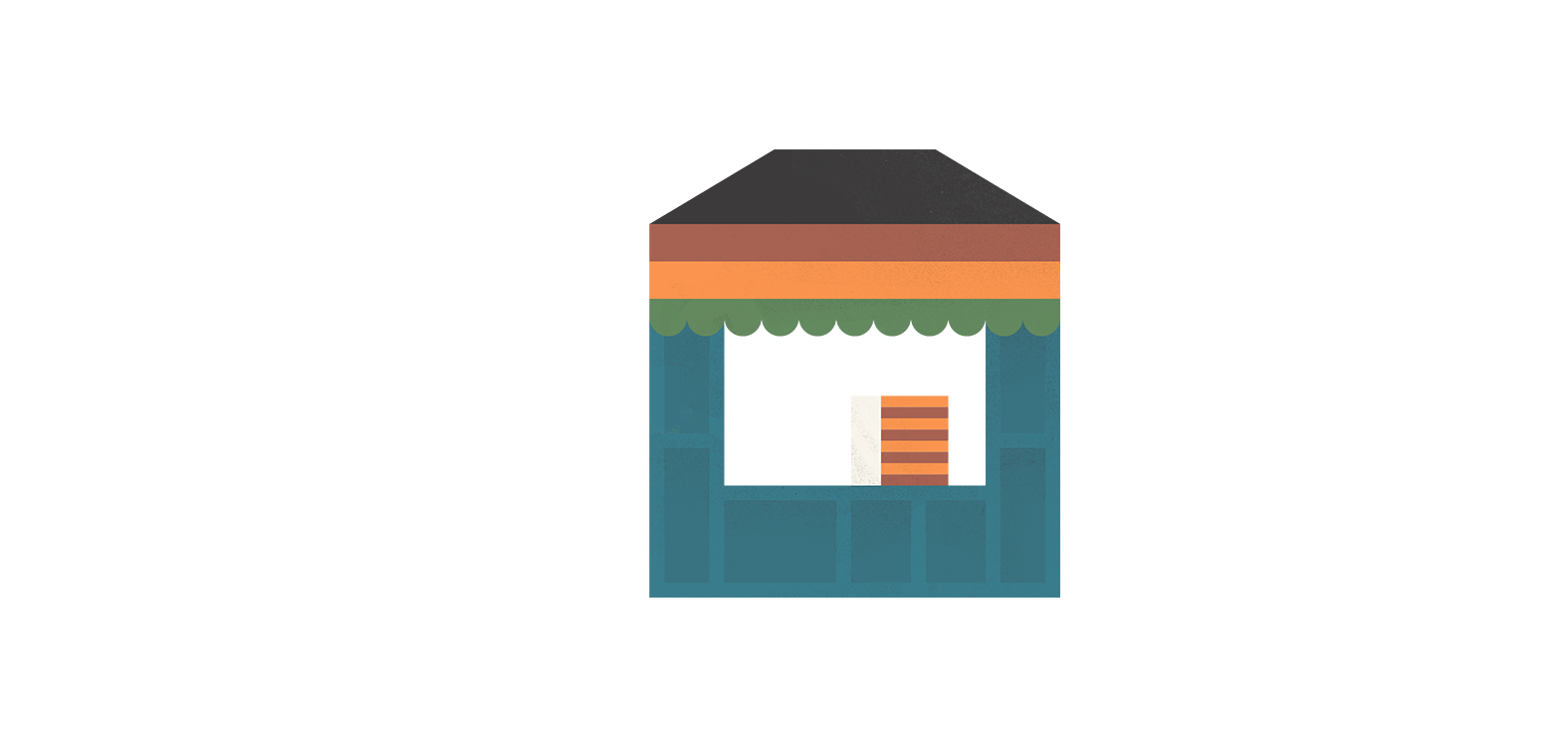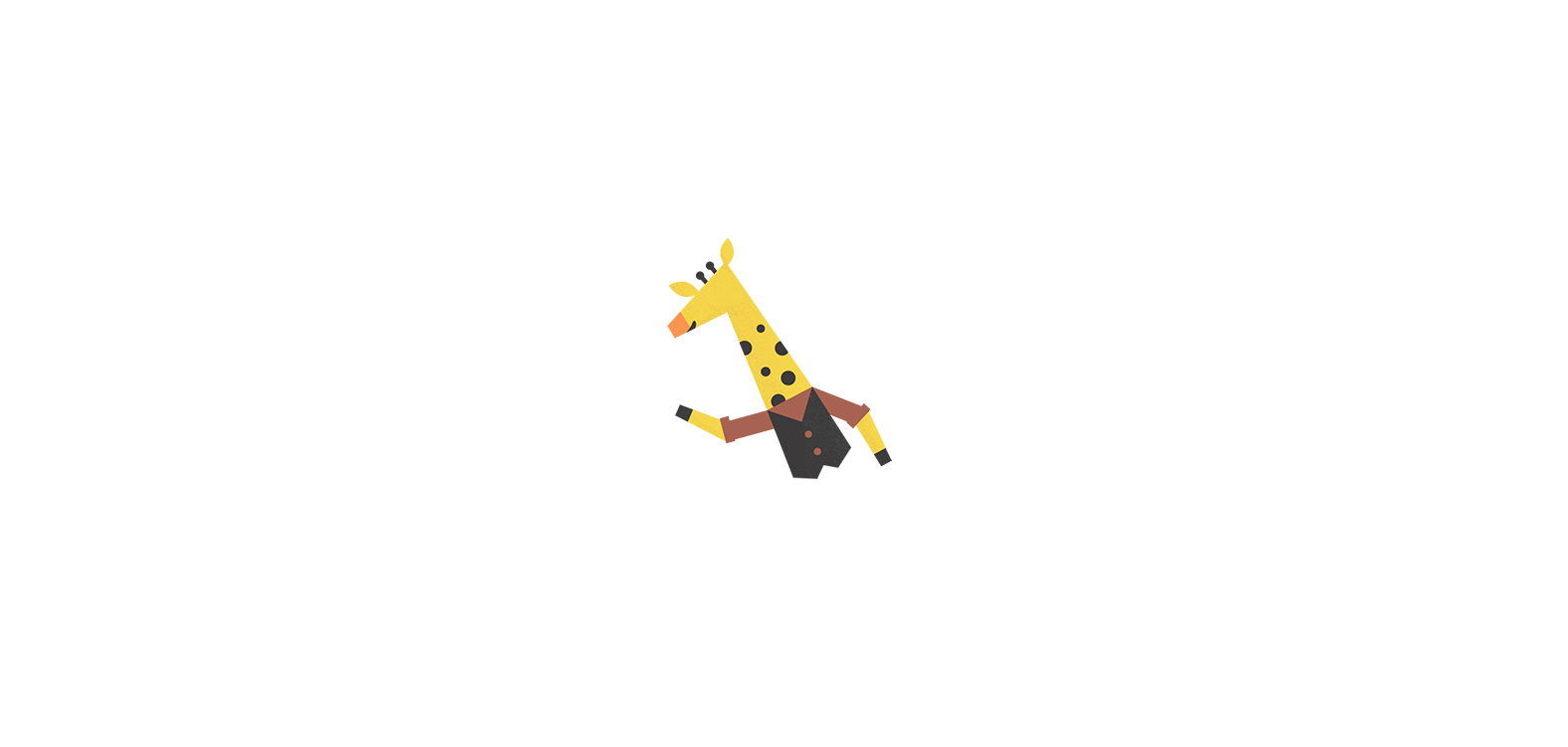 04
Here's a snapshot of what we achieved together in 2017.
Secured 17 policy wins for kids
Launched two new state CAN​s
Traveled 182,116 miles to meet with advocates and school communities ​around the country (that's more than 7 trips around the Earth!)
Published 14 research reports and policy briefs
Wrote 109 pages for the new 50CAN Guide to Building Advocacy Campaigns
Served 13,153,843 kids across the 50CAN network
Sent 29,491 emails from community members to legislators on education issues
Generated 1,446 media hits on education issues in the news
The 50CAN network Grew the 50CAN network to 11 states and 3 affiliate organizations
Supported 256 advocates to meet with legislators and testify at the state Capitol
Received 190 individual donations from crowdfunding campaigns
Welcomed 21 members to the YouCAN class of 2017
Hosted 89,337 visitors to the new 50can.org
Launched a strategic plan outlining the 4 big bets we'll make over the next 5 years
50CAN network board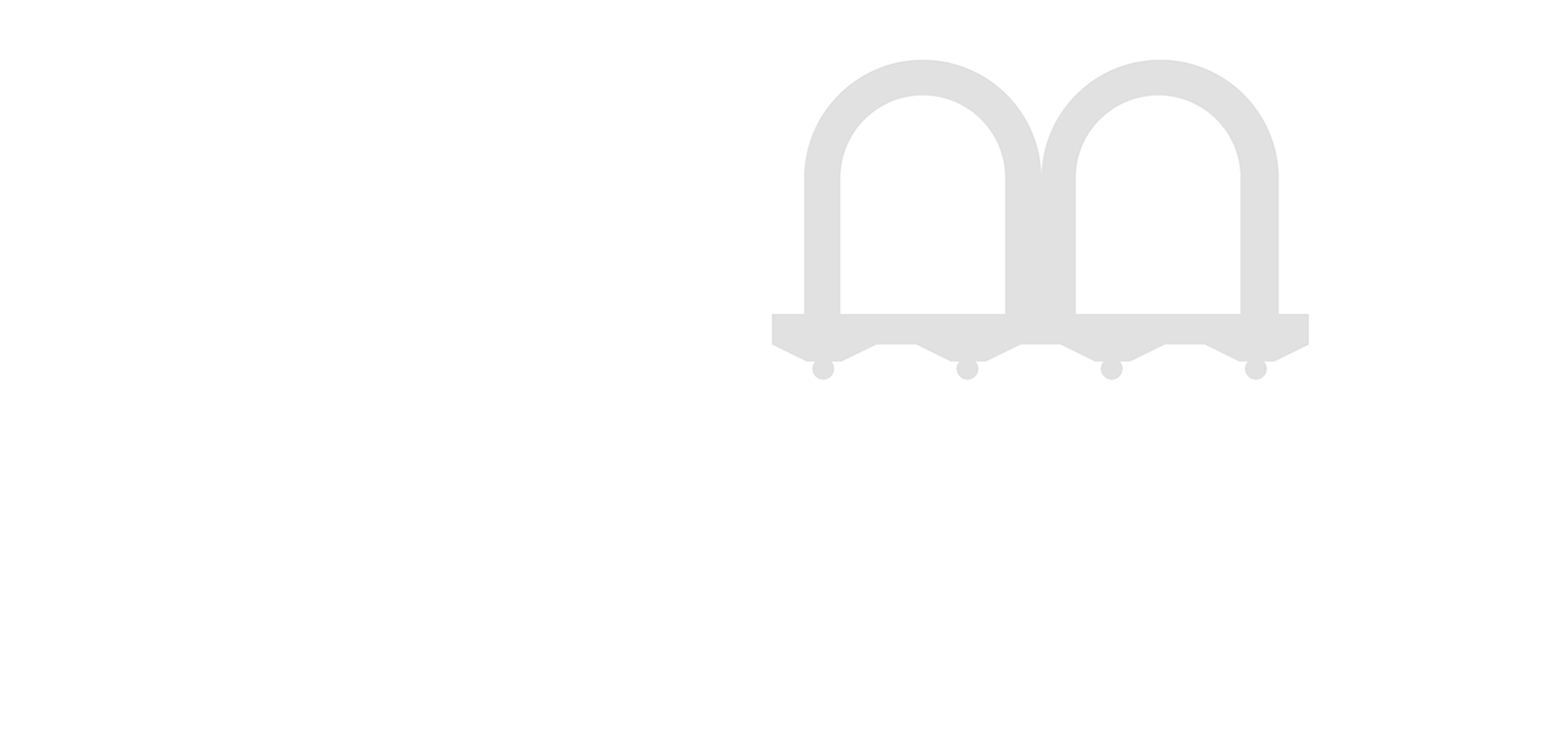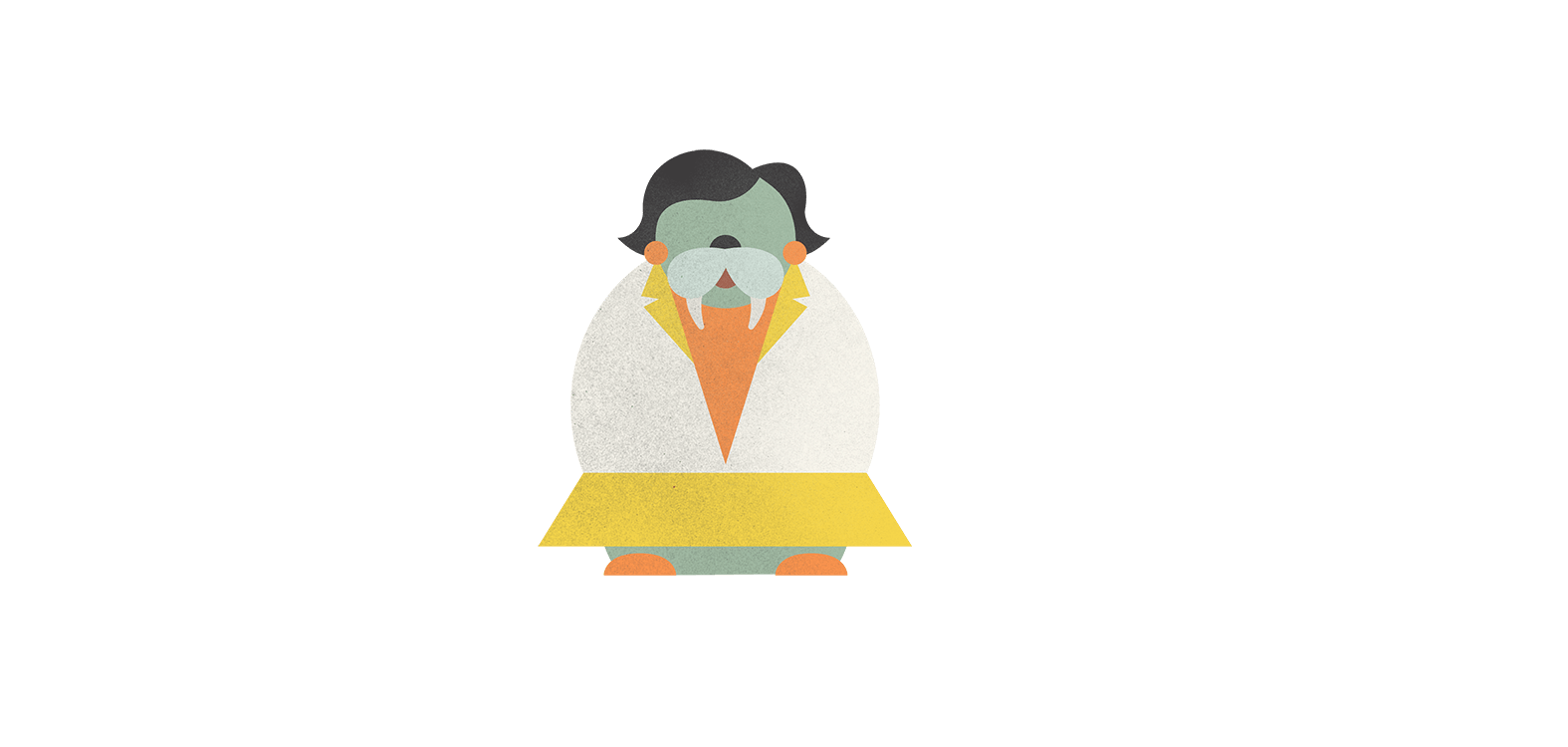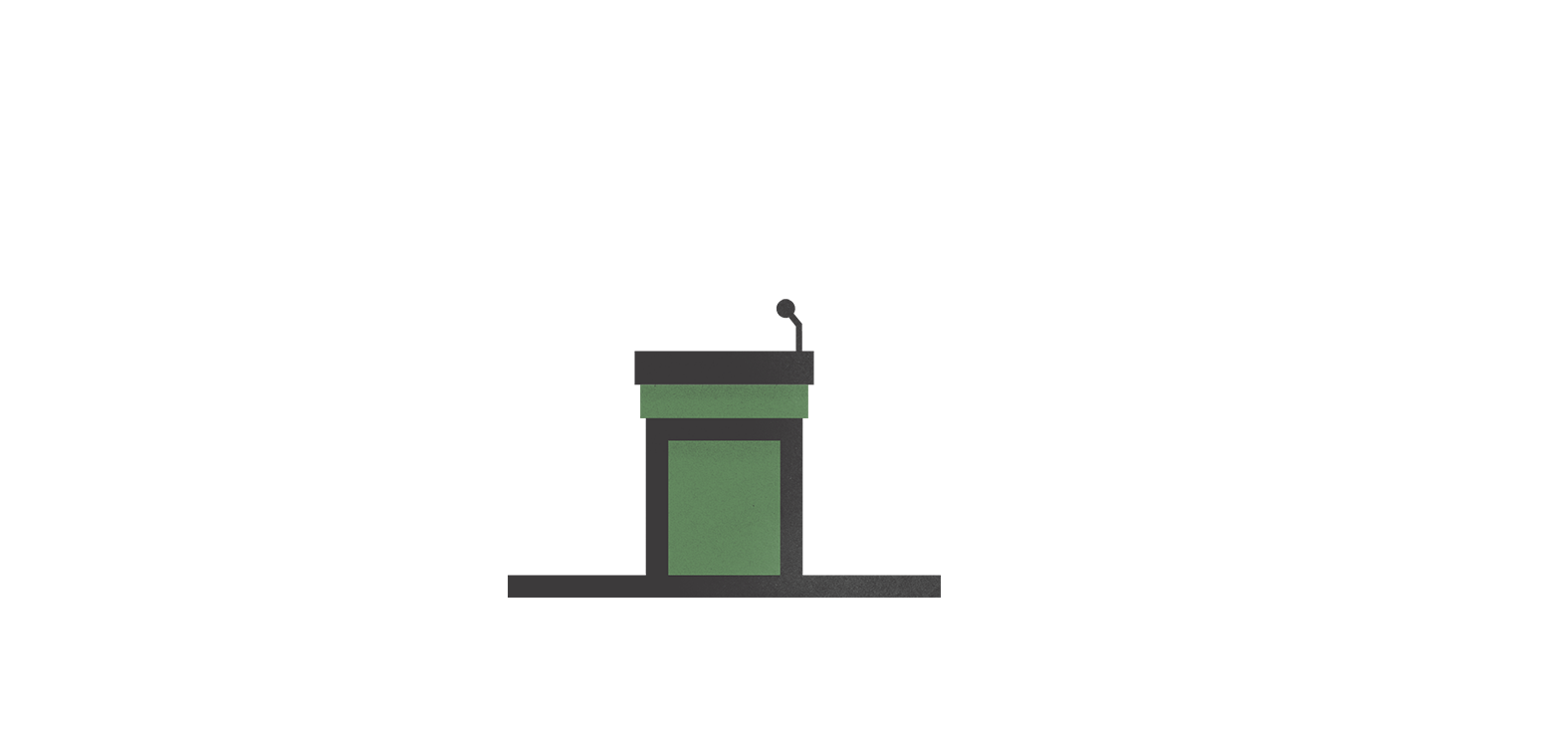 05
Our board of directors and state advisory boards are made up of dedicated volunteers who help us develop policy goals and set the vision for the future of our work. In 2017, we marked a new beginning in our board leadership, with Sandra Vargas stepping down at the end of her three-year term and Pastor Michael Phillips being unanimously voted into the role of board chair. Get to know the national and state boards across the 50CAN network:
50

Pastor Michael Phillips, Chair
senior pastor, Kingdom Life Church

Ann Borowiec
former CEO, JP Morgan Private Wealth Management

Campbell Brown
news partnerships lead, Facebook

Marc Porter Magee
CEO & founder, 50CAN

Roland Martin
managing editor & host, NewsOne Now

Jonathan Sackler
managing director, Kokina LLC

Dacia Toll
co-CEO & president, Achievement First

David Wick
chief external impact officer, KIPP Foundation
EXITING CHAIR Sandra
L. Vargas 50CAN national board of directors
Sandy served as the board chair at 50CAN for three years, transforming the organization into the growing network that it is today. Her passion and commitment to advocating for all kids, regardless of their address, has been inspiring.
The entire 50CAN network wishes Sandy a joyous and peaceful retirement.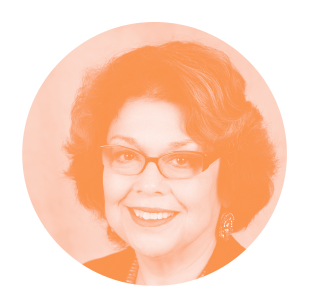 DE

Rod Ward, Chair
president, Corporation Services Company

Chantalle Ashford
teacher, Indian River High School

Diane Donohue
former president, Delaware State Education Association

Dr. Teri Quinn Gray
president, Delaware State Board of Education

Darryl Scott
former legislator, Delaware State House of Representatives

Alejandra Villamares
college freshman, Wesleyan University

Robert Wright
hazardous materials program manager, Bayhealth Medical Center
GA
Joselyn Baker
founder, Butler Baker Communications

Representative Mike Dudgeon
former legislator, Georgia State House of Representatives
Erin Hames
president, ReformEd

Robert Hennessy
president, Hennessy Jaguar Land Rover Centers of Atlanta

Dwight Ho-Sang
principal, KIPP WAYS Academy

Danielle LeSure
founder, EdConnect
HI

Jeff Arce
partner, The MacNaughton Group

Jill Baldemor
executive director, Teach For America-Hawai'i

AJ Halagao
executive vice president, HEI Charitable Foundation
NJ

Governor Tom Kean, Co-chair
former Governor of New Jersey

Ann Borowiec, Co-chair
former CEO, JP Morgan Private Wealth Management

Ray Chambers
chairman & CEO, MCJ Amelior Foundation
UN Special Envoy for Financing the Health MDGS and for Malaria

Samuel Cole
president & COO, Phigital, Inc.

Mary Farrell
director, The Maeve Foundation, Inc.

Shané Harris
vice president, The Prudential Foundation

Christine Healey
president, Healey Education Foundation

Tom Healey
managing partner, Healey Development

Susan Bass Levin
president & CEO, The Cooper Foundation

Dr. Michael Nettles
senior vice president, Educational Testing Services

Larry Rogers
treasurer, Better Education for Kids

Walter Shipley
former chairman & CEO, Chase Manhattan Bank

Josh Weston
honorary chairman, ADP, Inc.
MD

Donald Manekin, Chair
founding member, Seawall Development Company

Kim Lee Bedford
community resource coordinator, Roland Park Elementary/ Middle School

Tom Gildee
president, Kids-R-VIPs Foundation

Alice Johnson Cain
vice president for policy, Teach Plus

Pastor Michael Phillips
senior pastor, The Kingdom Life Church

Omari Todd
senior vice president, regional operations, Teach For America

Mitchell Whiteman
portfolio manager, Brown Advisory
NC

Pamela Blizzard, Chair
managing director, Research Triangle High

Nafeesha Irby
executive director, TFA Piedmont Triad

Rick Lawson
executive director, The Children's Museum of Wilmington
Taylor Griffin
consultant, North Carolina

Tricia Cotham
former legislator, North Carolina State House of Representatives
NY

Richard Constable III
senior vice president, Wyndham Worldwide

Ed Kirby
independent consultant
PE

Mark Gleason, Chair
executive director, Philadelphia School Partnership

Adiah Ferron
counsel, Astrazeneca Pharmaceuticals LP

Tom Jones
partner, Jones Day

Brook Lenfest
CEO, Netcarrier

Marc Mannella
CEO and founder, KIPP Philadelphia Schools
TN

Janet Ayers
president, The Ayers Foundation

John Eason
principal, Diversified Trust

Sutton Mora Hayes
EVP & COO, Community Foundation of Greater Memphis
50CAN network staff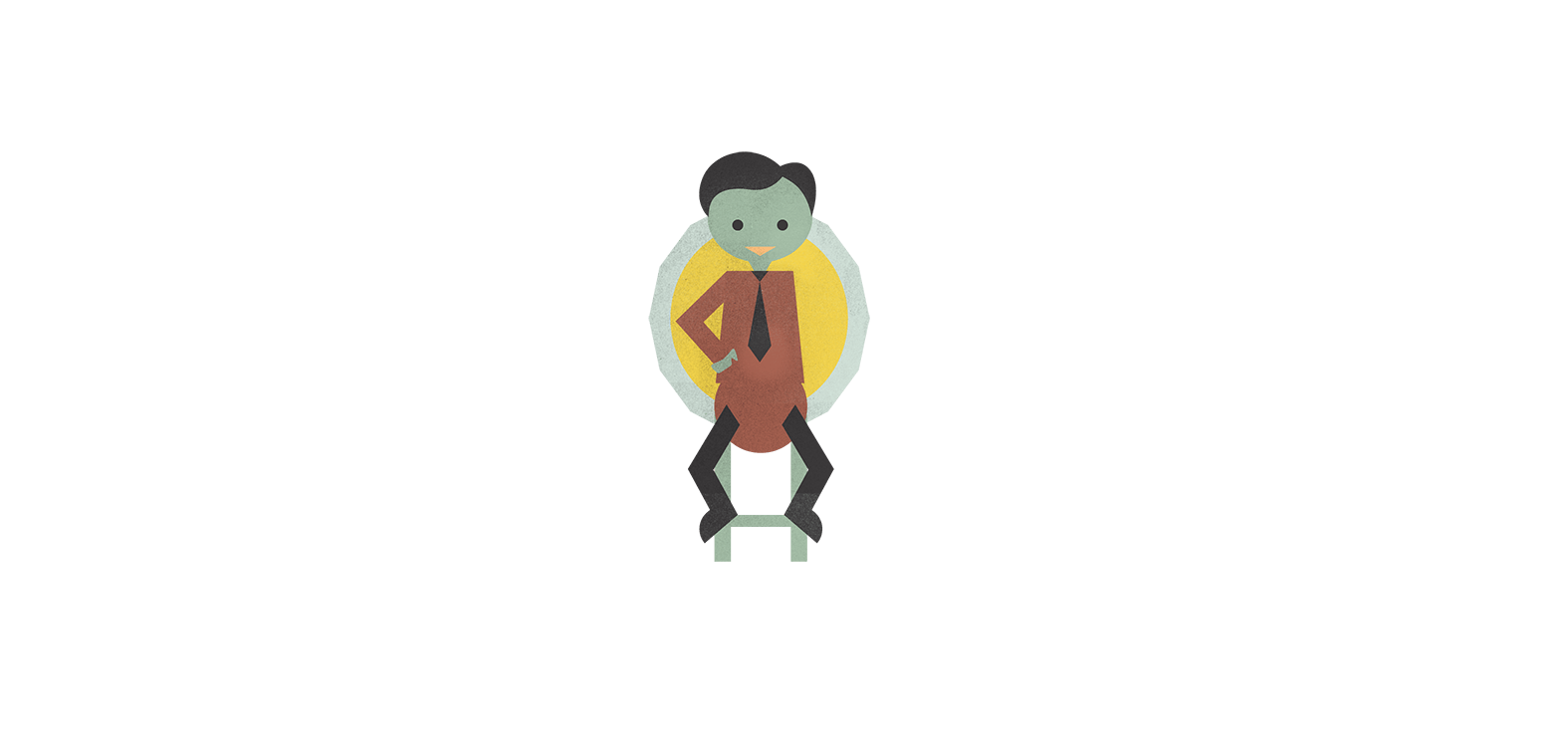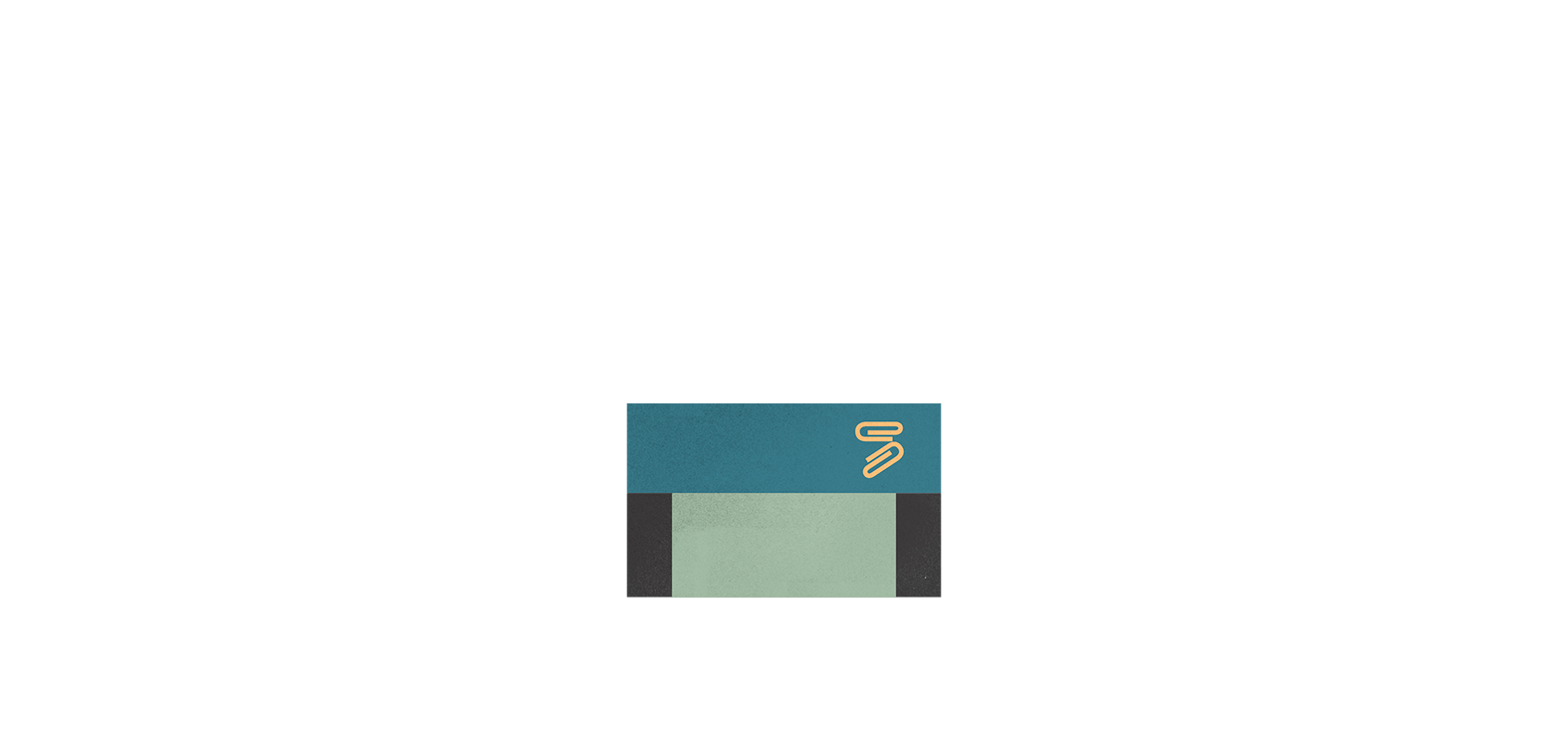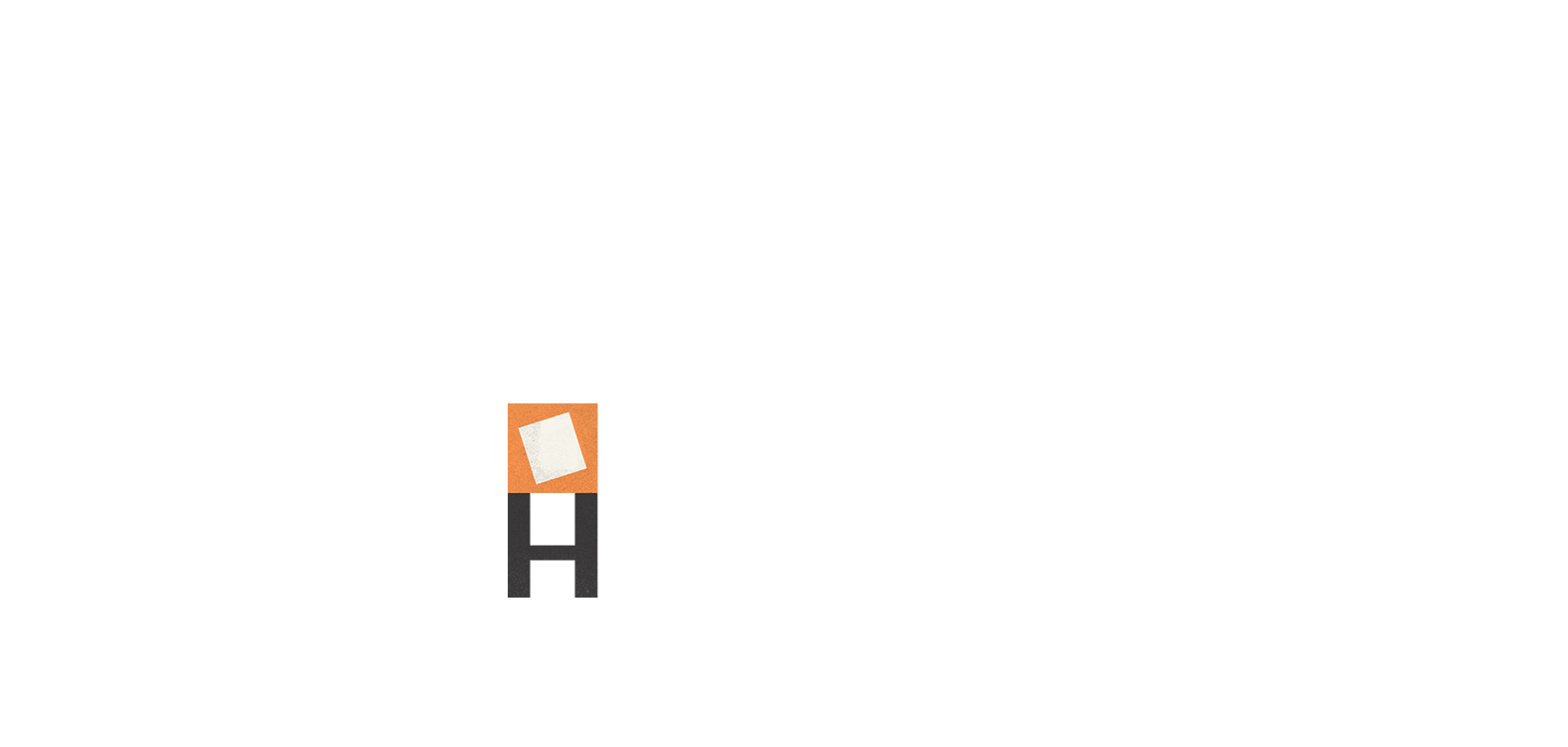 06
There are all kinds of advocates in our network who help us reach our goals while upholding our core values of plussing it, optimism, relentlessness, candor and humility. Meet the 50CAN fam here:
50

Atnreakn Alleyne
executive director, DelawareCAN
Rachel Amankulor
deputy director, PennCAN

Amanda Aragon
executive director, NewMexicoKidsCAN

Sarah Aronson
development manager

Alissa Bernstein
executive director, Partnership for Educational Justice

Derrell Bradford
executive vice president

Charles Bufalino
director of policy & strategy, TennesseeCAN

Alexandra Cassanova
director of development

Jonathan Cetel
executive director, PennCAN

Stephanie Chapman
operations & technology manager

Eva Colen
founding executive director, Virginia Excels

Singleton Crawford
digital communications associate

Cheryl Cromwell
parent organizer, SouthCarolinaCAN

Su Cui
finance and operations associate

Christine Dinsay
executive assistant to the president
Morganne Dudzinski
director of advocacy & public affairs, JerseyCAN

Janellen Duffy
executive director, JerseyCAN

Kathryn Duval
director of external relations & national giving

Brent Easley
executive director, TennesseeCAN

Victor Evans
deputy director, TennesseeCAN

Lisa Gibes
vice president of strategy and external eelations

Rebecca Greenberg-Ellis
SVP of growth

Kathryn Hanna
development associate

Aisha Heredia
community and outreach manager, HawaiiKidsCAN

Mark Johnston
director of trainings

Jenese Jones
executive director, faith leaders for Excellent Schools

Alexander Jue
policy & research manager

Marc Porter Magee
CEO & founder

Yamuna Menon
VP of advocacy & policy

David Miyashiro
executive director, HawaiiKidsCAN
Michael O'Sullivan
executive director, GeorgiaCAN

Steven Quinn
state outreach manager, GeorgiaCAN

Shelonda Richardson
memphis field coordinatior, TennesseeCAN

Andrew Stanecki
finance manager

Edward Stanley
deputy director, NYCAN

Floyd Bradford Swann
executive director, SouthCarolinaCAN

Elizabeth Frosch Taylor
chief of staff

Christopher Tessone
chief financial officer

Vallay Varro
president

Daniel Walker
state outreach manager, DelawareCAN

Meheret Woldeyohannes
executive assistant to the CEO
Publications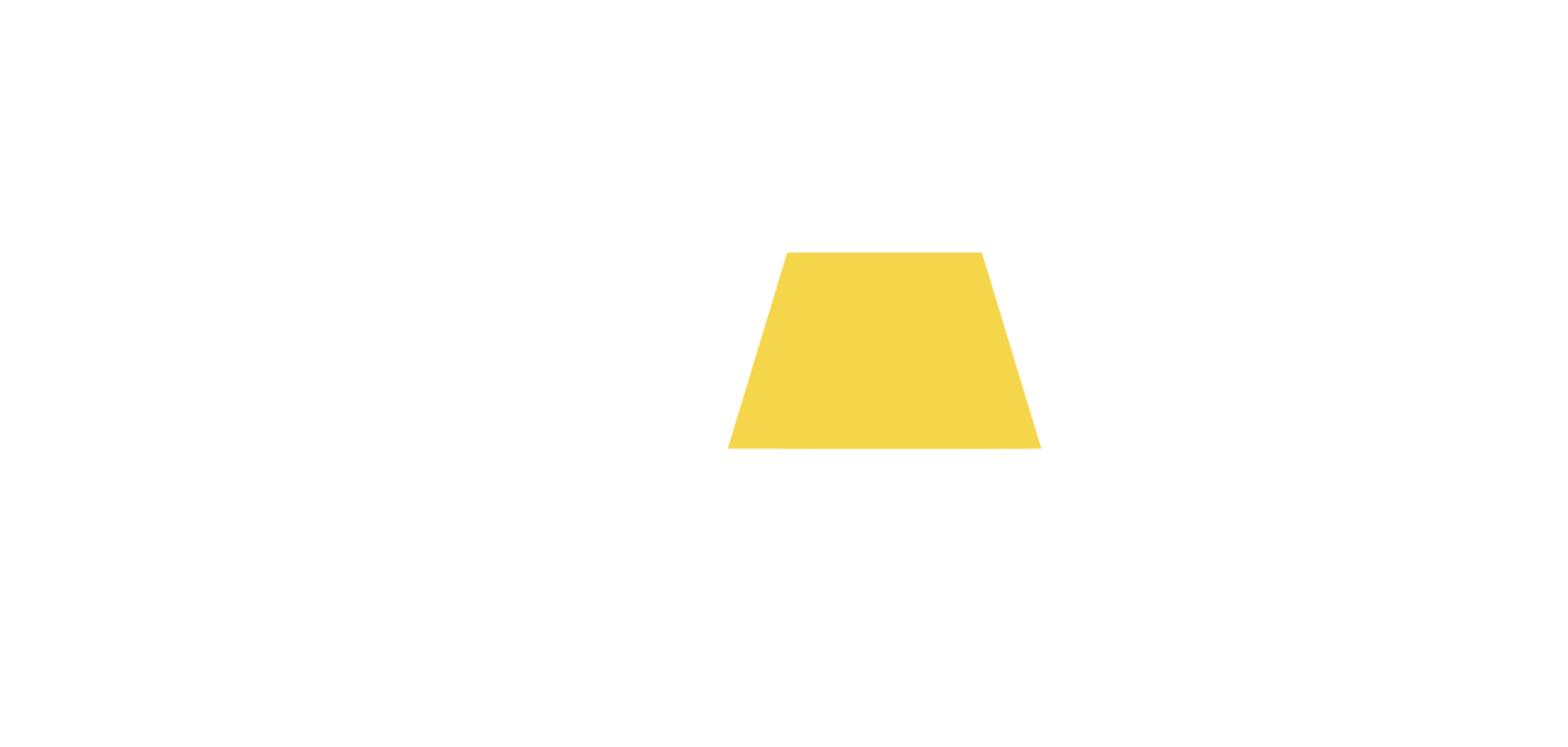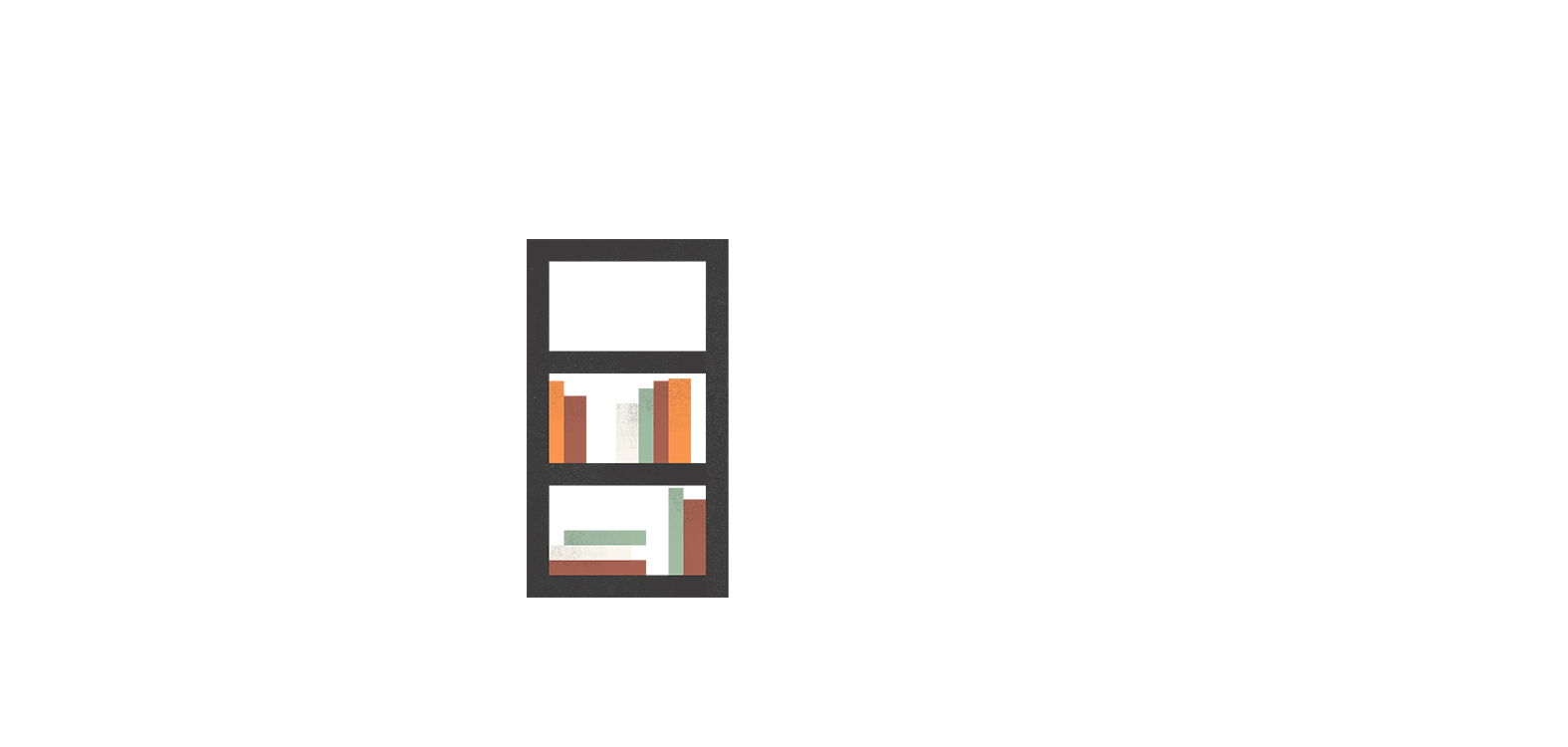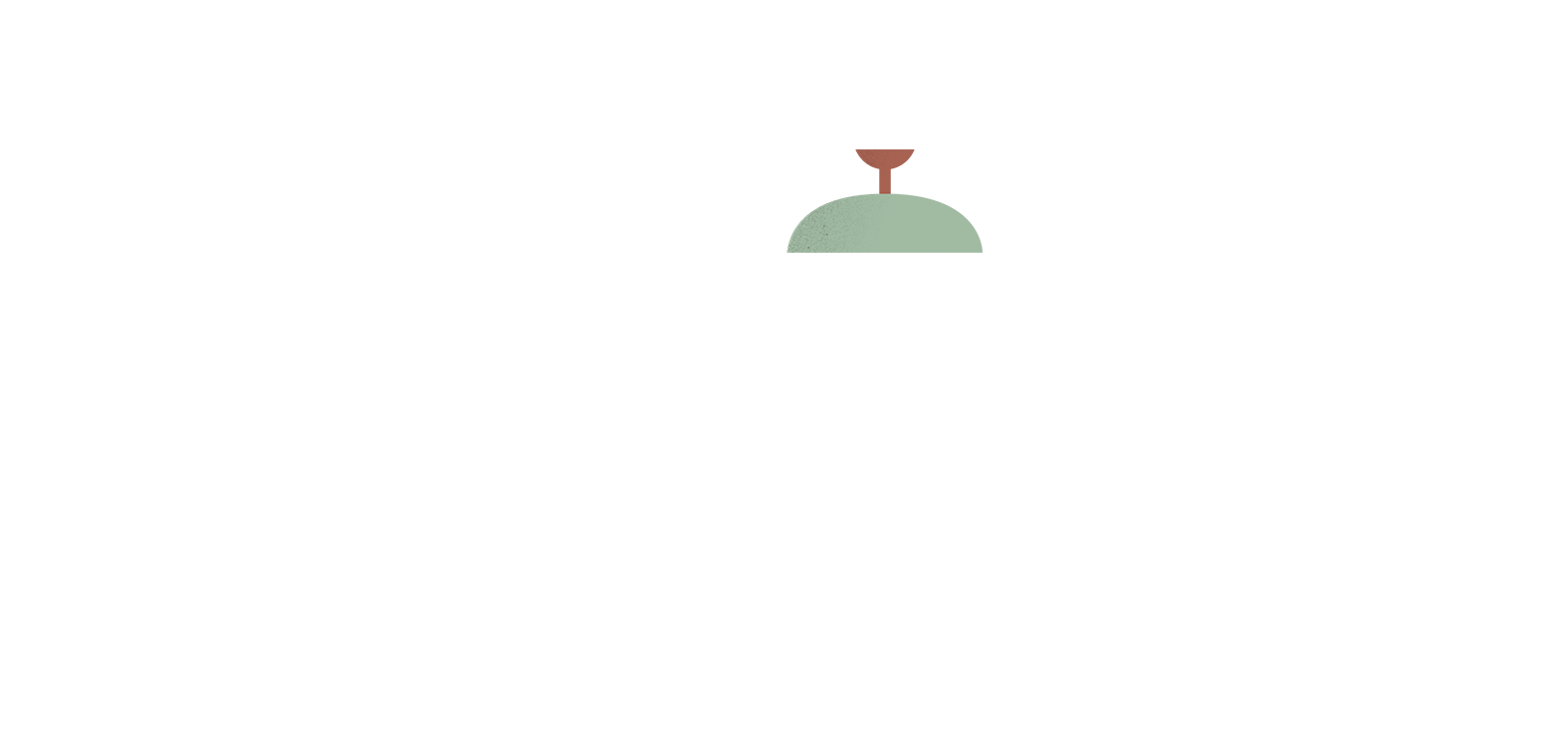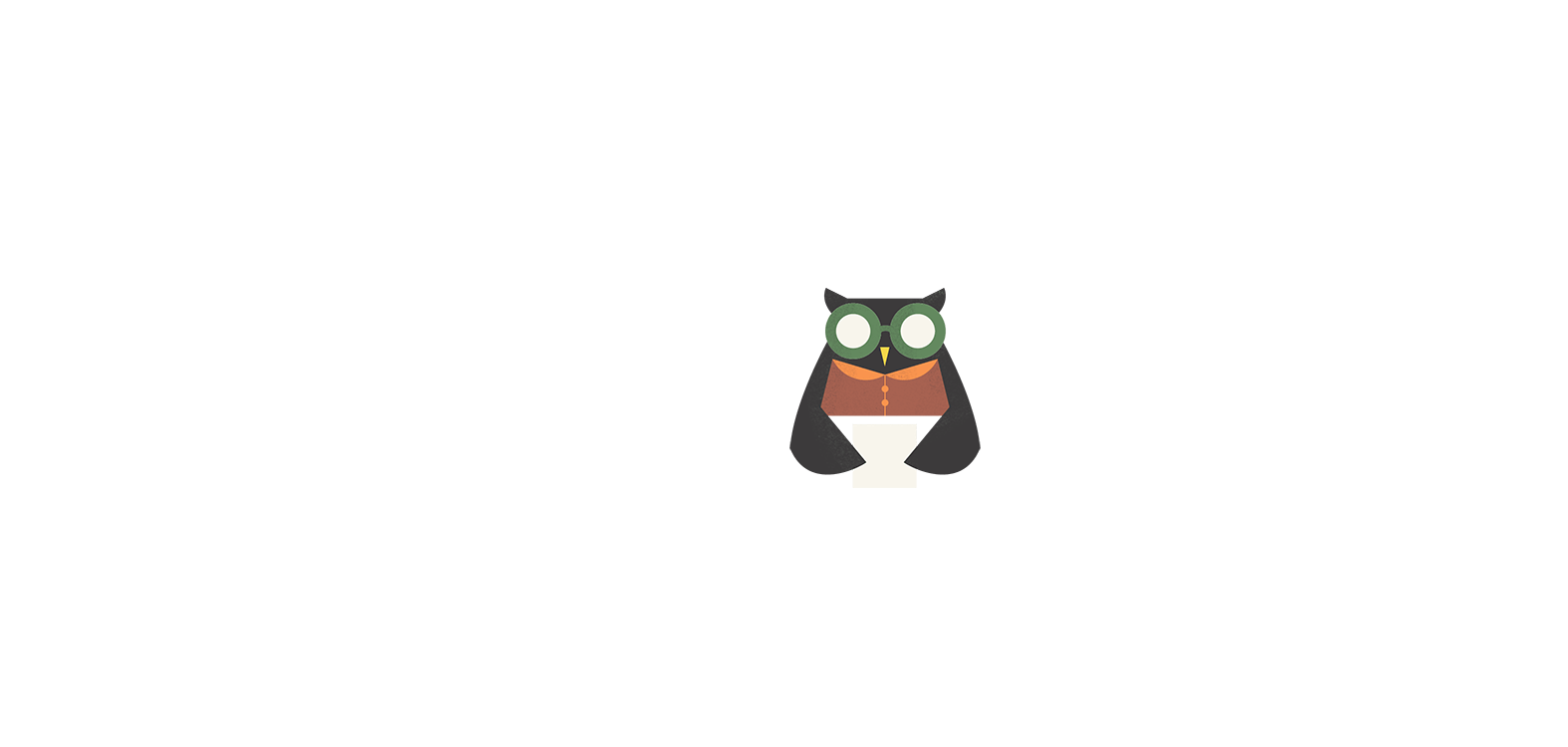 07
We believe that as advocates, you never stop learning. The 50CAN network took that ethos to heart in 2017, producing 14 different research reports over the course of the year. Explore our 2017 publication library below!
Training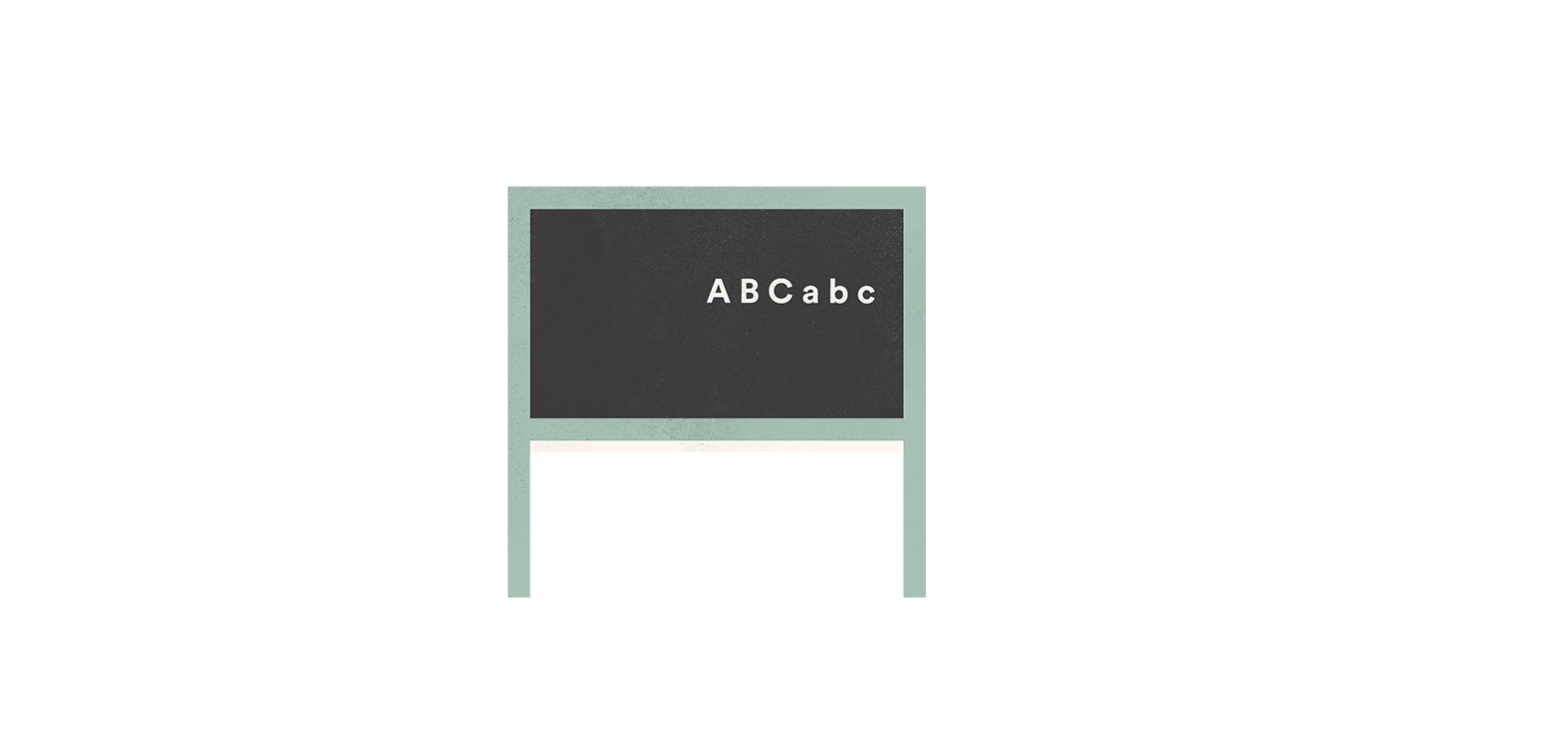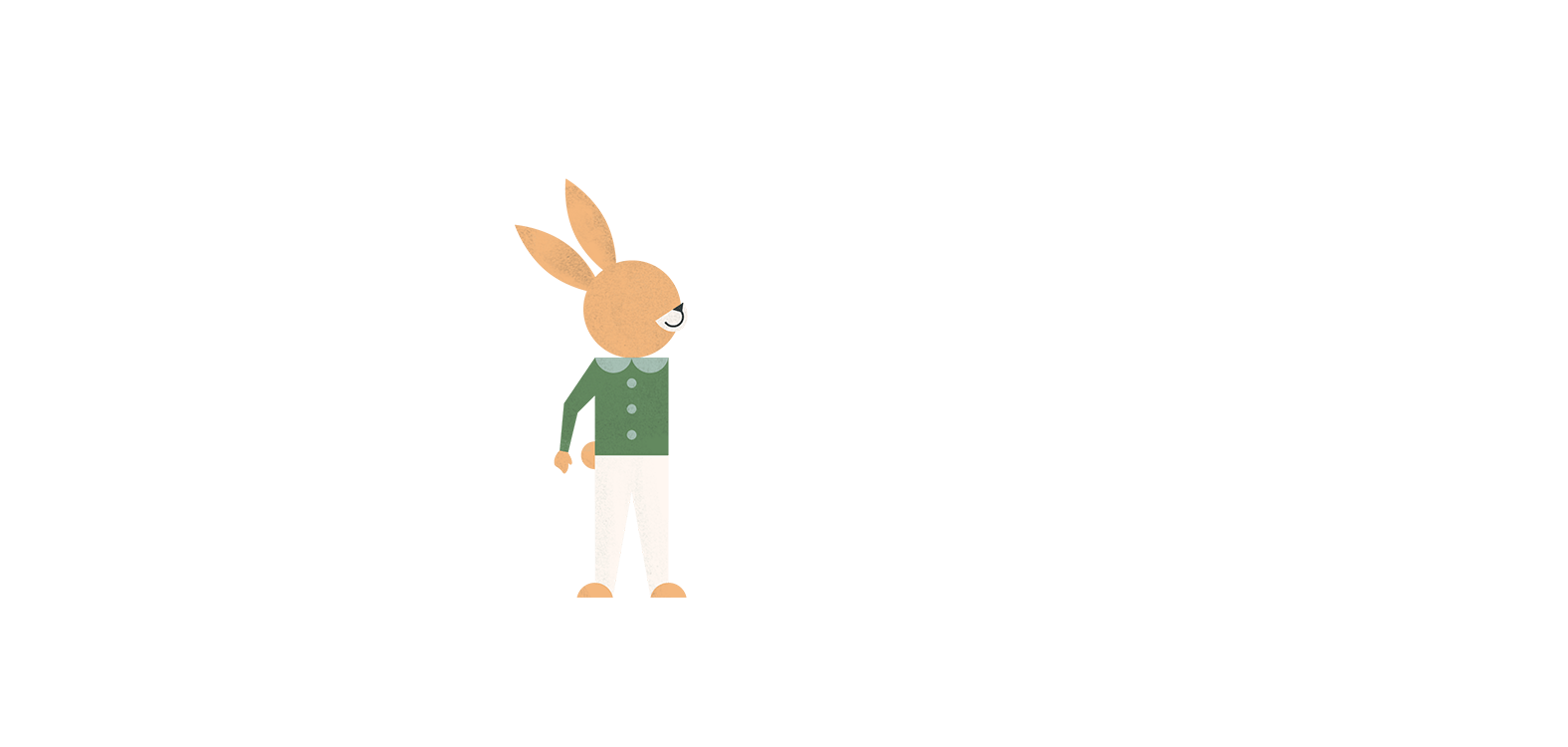 08
We believe that everyone has the potential to be a visionary leader. We aim to support advocates in taking the key steps in their journey by providing best-in-class trainings, tools and opportunities to turn plans into action with programs like the 50CAN Fellowship and YouCAN. Meet the Fellowship Class of 2017 and our 2017 YouCAN cohort below!
FELLOWSHIP CLASS OF 2017

Amanda Aragon
New Mexico

Tish Johnson
New Jersey

Arash Kamiar
Florida

Seth Saavedra
New Mexico
YOUCAN CLASS OF 2017

LaTasha Jones Adams
Georgia

Jason Allen
Georgia

Melody Arabo
Michigan

Steven Benson
Michigan

Emmanuel Caudillo
Washington, D.C.

Ashley Dickerson
Arizona

Shanté Elliot
North Carolina

Verndrey Elliot
New Jersey

Robert Goodrich
Connecticut

David Henrie
Virginia

Medina Jackson
Pennsylvania

Marc Porter Magee
Virginia

Brittany Mathis
South Carolina

Jess Miller
North Carolina

Gloria Ruiz
New Mexico

Yannell Selman
Florida

Lanell Smith, Jr.
Tennessee

Danielle Stewart
Georgia

David Street
Washington, D.C.

Gabrielle Thomas
Delaware

Candice Wilson-McCain
North Carolina
We are so grateful for the opportunity to support the visionary work of local leaders through our training programs. Click to learn more about the work of 2017 YouCAN Advocates:
Financials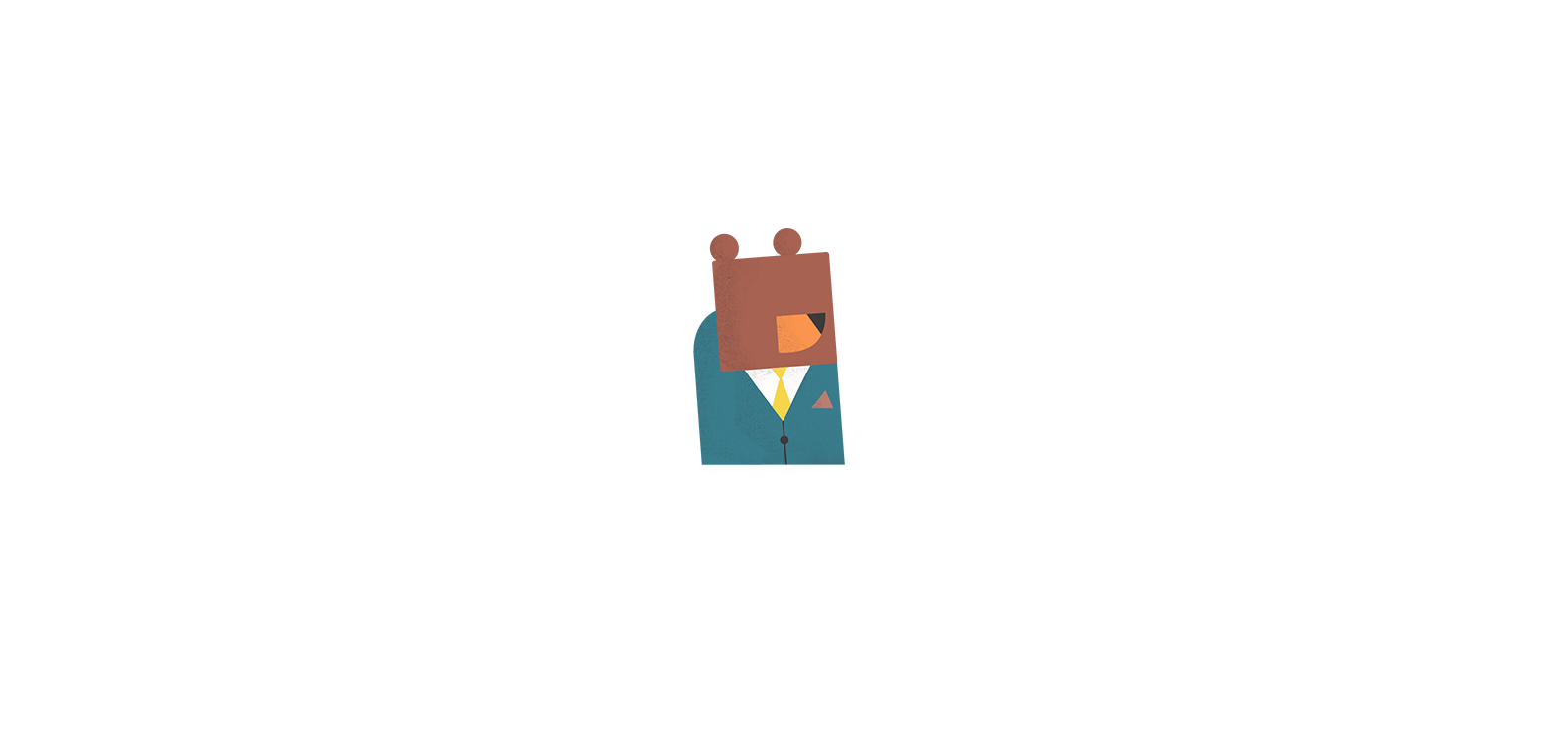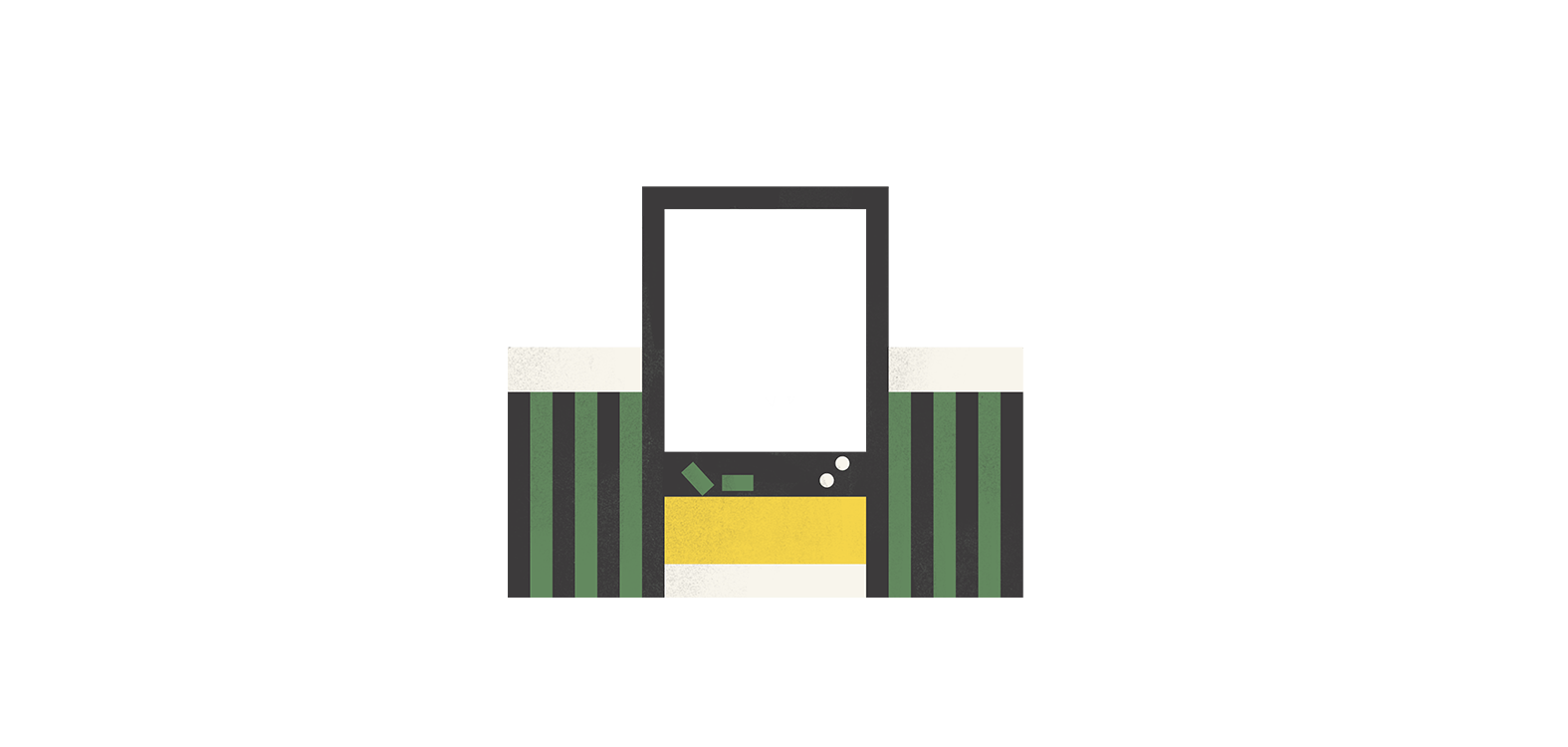 09
The hard work of this network is made possible through the generous donations of our supporters. From small crowdfunding drives to large-scale grants, each dollar we raise goes toward advocating for children in communities across the country.
Assets
| | |
| --- | --- |
| Cash and cash equivalents | 1,574,079 |
| Contributions receivable, net | 1,333,970 |
| Prepaid expenses and other assets | 66,461 |
| Deposits | 23,384 |
| Property and equipment, net | 91,218 |
| | 3,089,112 |
Liabilities and Net Assets
| | |
| --- | --- |
| Liabilities | |
| Accounts payable and accrued expenses | 288,493 |
| Long-term liabilities | 23,294 |
| Total Liabilities | 311,787 |
| | |
| Net Assets | |
| Unrestricted | 1,295,298 |
| Temporarily Restricted | 1,482,027 |
| Total Net Assets | 2,777,325 |
| | |
| | 3,089,112 |
50
Statement of Activities
December 31, 2017
UNRESTRICTED
| | |
| --- | --- |
| Revenue | |
| Contributions | 5,876,047 |
| In-kind contributions | 133,782 |
| Service fee and other income | 103,937 |
| Net assets released from restriction | 2,099,992 |
| Total Revenue | 8,213,758 |
| | |
| Expenses | 9,180,519 |
| | |
| Change in Net Assets | (966,761) |
| | |
| Net Assets | |
| Beginning of period | 2,262,059 |
| | |
| End of period | 1,295,298 |
TEMPORARILY RESTRICTED
| | |
| --- | --- |
| Revenue | |
| Contributions | 1,401,915 |
| In-kind contributions | — |
| Service fee and other income | — |
| Net assets released from restriction | (2,099,992) |
| Total Revenue | (698,077) |
| | |
| Expenses | — |
| | |
| Change in Net Assets | (698,077) |
| | |
| Net Assets | |
| Beginning of period | 2,180,104 |
| | |
| End of period | 1,482,027 |
TOTAL
| | |
| --- | --- |
| Revenue | |
| Contributions | 7,277,962 |
| In-kind contributions | 133,782 |
| Service fee and other income | 103,937 |
| Net assets released from restriction | — |
| Total Revenue | 7,515,680 |
| | |
| Expenses | 9,180,519 |
| | |
| Change in Net Assets | (1,664,838) |
| | |
| Net Assets | |
| Beginning of period | 4,442,163 |
| | |
| End of period | 2,777,325 |
$
2017 GIFTS
$100,000+
The Arthur M. Blank Family Foundation
Harold K.L. Castle Foundation
Community Foundation of New Jersey
Daniels Fund
Bill & Melinda Gates Foundation
Brook J. Lenfest Foundation
Jim McCormick
Memphis Education Fund
The Prudential Foundation
Robins Foundation
Arthur & Toni Rembe Rock
Jonathan Sackler
The Walton Family Foundation
Anonymous (3)
$50,000 — $99,999
Laura and John Arnold Foundation
Arsht-Cannon Fund
Baltimore Community Foundation
Kōaniani Fund of the Hawai'i Community Foundation
John William Pope Foundation
redefinED atlanta
Anonymous (4)
$5,000 — $49,999
Barclays
Ann Borowiec
Capital One
The Charlesmead Foundation
Sam Cole
John and Wendy Cozzi
CSC
Joe C. Davis Foundation
Gary DeBode
Healey Education Foundation
Healey Family Foundation
HEI Charitable Foundation
J. R. Hyde III Family Foundation
F.M. Kirby Foundation
Daniel Loeb
The Maeve Foundation, Inc.
MCJ Amelior Foundation
Joseph & Harvey Meyerhoff Family Charitable Funds
New Jersey Natural Gas Company Charity
PSEG Foundation
Sartain Lanier Family Foundation, Inc.
School Choice Event Services
The Speedwell Foundation
TriMix Foundation
Turrell Fund
Twin Chimney, Inc.
Finn and Kim Wentworth
Josh and Judy Weston Family Foundation
William E. Simon Foundation
William Penn Foundation
Anonymous (7)
$1,000 — $4,999
Jeff Arce
Patricia and Thomas Canfield
EdChoice
Penny & Kirk Gregg
Leadership Dallas ISD
Leadership for Educational Equity
Leadership Metro Richmond
Kathleen & Marc Porter Magee
Wayne Miyashiro
Bob Nigro & Lee Anne Taylor
North Carolina Association for Public Charter Schools
Adiah Ferron Reid
Jean and James Rion Endowment, Coastal Community Foundation of South Carolina
Laurisa and Porter Schutt
Steven Tepper
Anonymous (11)
Partnerships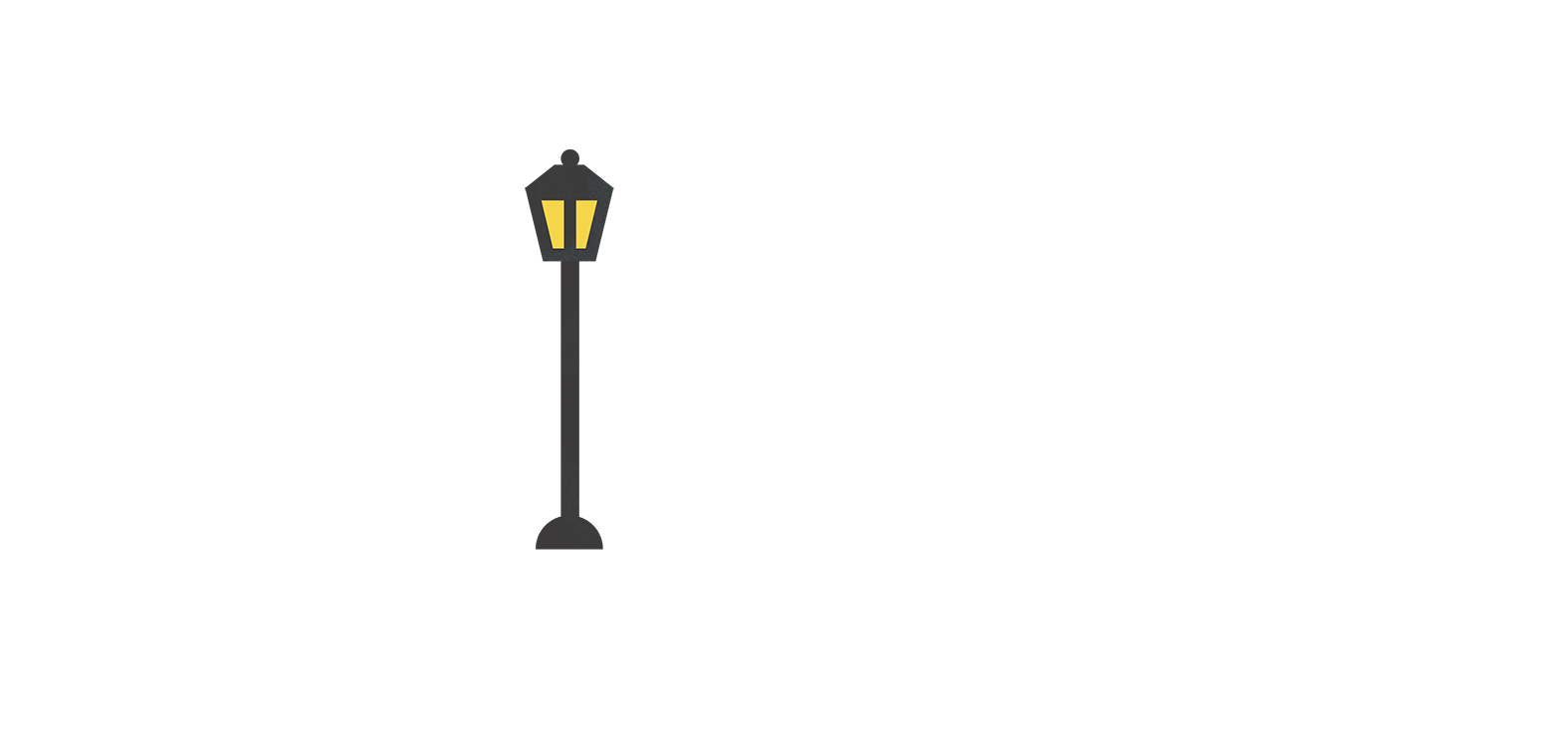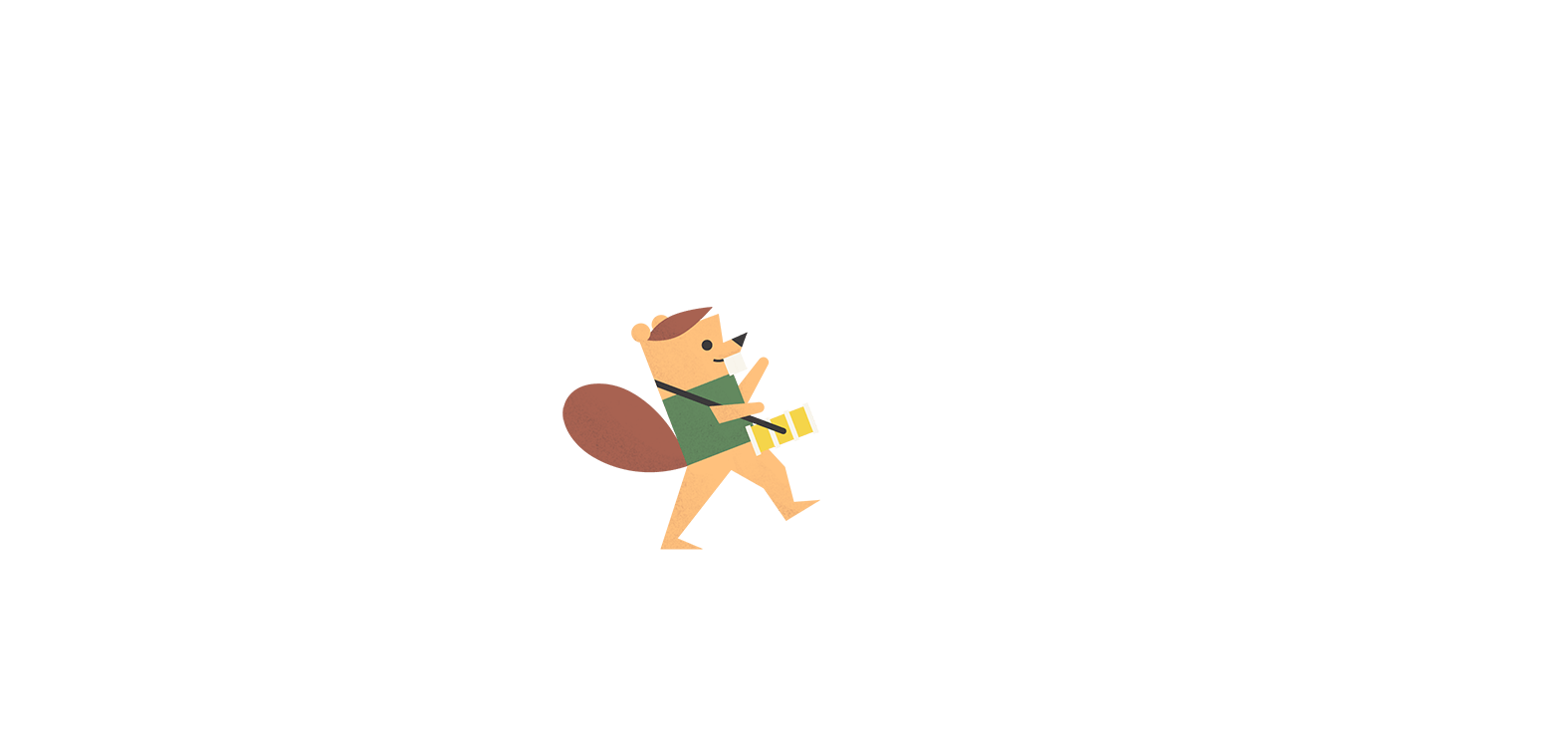 10
We're honored to be a part of a nationwide movement to empower families and students to get involved, make change at the local level and strive to build the education systems of the future. We are proud to partner will more than 250 organizations across the country to achieve this shared vision:
50
American Federation for Children
America Succeeds
ConnCAN
Education Reimagined
Education Post
The Thomas B. Fordham Institute
Leadership for Educational Equity
The Memphis Lift
Murmuration
National Alliance for Public Charter Schools
National Association of Charter School Authorizers
PIE Network
The 74 Million
DE
Black Male Educators Convening - Delaware
Christiana Cultural Arts Center
Delaware Charter School Network
Delaware PTA
Latin American Community Center
Metropolitan Wilmington Urban League
Network Delaware
One Village Alliance
Parent Advocacy Council of Education (PACE)
Parent Information Center of Delaware
Rodel Foundation of Delaware
Teach For America - Delaware
TeenSHARP
GA
American Federation for Children
Ambitious X
Atlanta Families
Better Outcomes for Our Kids
College Board
College Prep and Connect Clinic
Dominion Education Consulting
EdConnect Now
Excellence in Education
Georgia Chamber of Commerce
Georgia Charter School Association
Georgia Center for Opportunity
Georgia Partnership for Excellence in Education
Georgia Public Policy Foundation
Governor's Office of Student Achievement
KIPP Metro Atlanta
LEE
Metro Atlanta Chamber of Commerce
Mocha Moms of Cobb and Dekalb County
One Atlanta
PIE Network
Teach For America Metro Atlanta
Voices for Georgia's Children
HI
Teach For America-Hawaii
Hope Street Group
HEE Coalition
Hawaii Public Charter School Network
Impact Hub Honolulu
Coalition for Hawaii's Educational Equity
Code.org
Hawaii Children's Action Network
Project Lead The Way
Computer Science Teachers Association-Hawaii Chapter
Hawaii State Department of Education - Computer Science Team
Lyla Berg and Olelo Community Media
Oceanit
Hawaii Language Roadmap Initiative
Harold K.L. Castle Foundation
Hawaii Community Foundation
Island Harmony
Pacific and Asian Affairs Council (PAAC)
NJ
Academy for Urban Leadership Charter High School
Advocates for Children of New Jersey
Better Education for Kids
BRICK Schools in Newark
Camden City School District
Catholic Partnership Schools (Camden)
Central Jersey College Prep Charter School
Community Charter School of Paterson
Cooper Foundation
Cooperman College Scholars
Delran Township School District
Democrats for Education Reform
Foundation Academy Charter School
Freedom Prep Charter School
Freehold Township School District
Future Ready Schools
Garden State Coalition of Schools
Girls Who Code
Golden Door Charter School
Great Oaks Legacy Charter School
Hoboken Dual Language Charter School
Hope Community Charter School
i2 Learning
iLearn Charter Schools
International Academy of Trenton
KIPP New Jersey
Lady Liberty Charter School
Leadership for Educational Equity
Lexington Institute
Learning Community Charter School
Liberty Science Center
M.E.T.S. Charter School
Marion P. Thomas Charter School
Mastery Charter School Network - Camden
Millville Public Charter School
New Classrooms
New Jersey ASCD
New Jersey Business and Industry Association
New Jersey Chamber of Commerce
New Jersey Charter Schools Association
New Jersey Computer Science Teachers Association
New Jersey Council of County Colleges
New Jersey Department of Education
New Jersey Department of Labor and Workforce Development
New Jersey PTA
New Jersey School Boards Association
New Jersey STEM Pathways Network
Newark Charter School Fund
Newark Legacy Charter School
Newark Public Schools
NJ Principals and Supervisors Association
NJ Superintendents Association
Office of the Secretary of Higher Education
Pace Charter School of Hamilton
Parents for Great Camden Schools
Partnership for Educational Justice
Pre-K Our Way
Project Lead The Way
Queen City Academy Charter School
Relay Graduate School of Education
Robert Treat Academy Charter School
Teach For America
Teaching Institute for Excellence in STEM (TIES)
The Kingdom Charter School of Leadership
Thomas Edison Energysmart Charter School
Uncommon Schools
Unity Charter School
University Heights Charter School
Vineland Public Charter School
MD
Baltimore City Public Schools
Baltimore Community Foundation
Baltimore's Promise
Faith Leaders for Excellent Schools
Fund for Educational Excellence
KIPP Baltimore
Maryland Alliance of Public Charter Schools
Patterson Park Public Charter School
Right to Read Maryland
Strong Schools Maryland
Teach For America
NC
American Federation for Children
Best NC
Charter USA
Education Alliance
NC Charter School Alliance
NC Institute of Political Leadership
Parents for Educational Freedom NC
Profound Gentlemen
Teach For America—Piedmont Triad
NY
American Enterprise Institute
California Charter Schools Association
Colorado Charter Schools Association
Donnell Kaye Foundation
Ed Pioneers
Education Council
Leadership for Educational Equity
National Alliance of Public Charter Schools
PIE Network
StudentsFirstNY
Success Academy
Yale School of Management
PA
A Plus Schools
City Charter High School
Propel Schools
Urban Academy Charter School of Greater Pittsburgh
Manchester Academic Charter School
Spectrum Charter School
Environmental Charter School
Philadelphia School Advocacy Partners
Philadelphia School Partnership
RI
Achievement First
Blackstone Valley Prep
League of Charter Schools
Office of Innovation, Rhode Island Department of Education
Providence Public School District
Rhode Island Mayoral Academies
SC
Foundation for Excellence in Education
Palmetto Promise
Public Charter School Alliance of South Carolina
Tri-County Cradle to Career Collaborative
TN
TN Federation for Children
Tennesseans for Student Success
TN Charter Center
TN SCORE
Campaign for School Equity
Stand for Children
LEE
Stories #fromthefield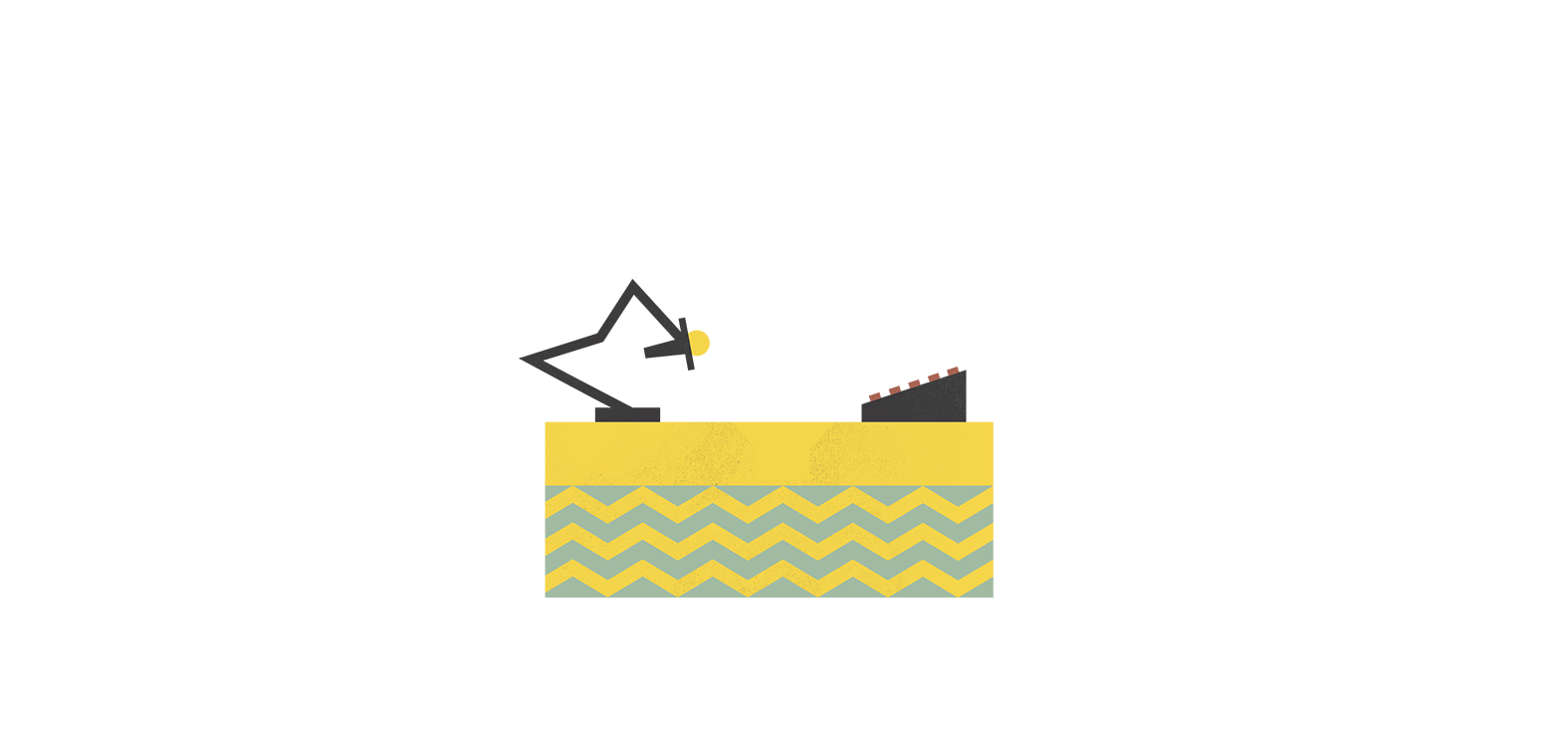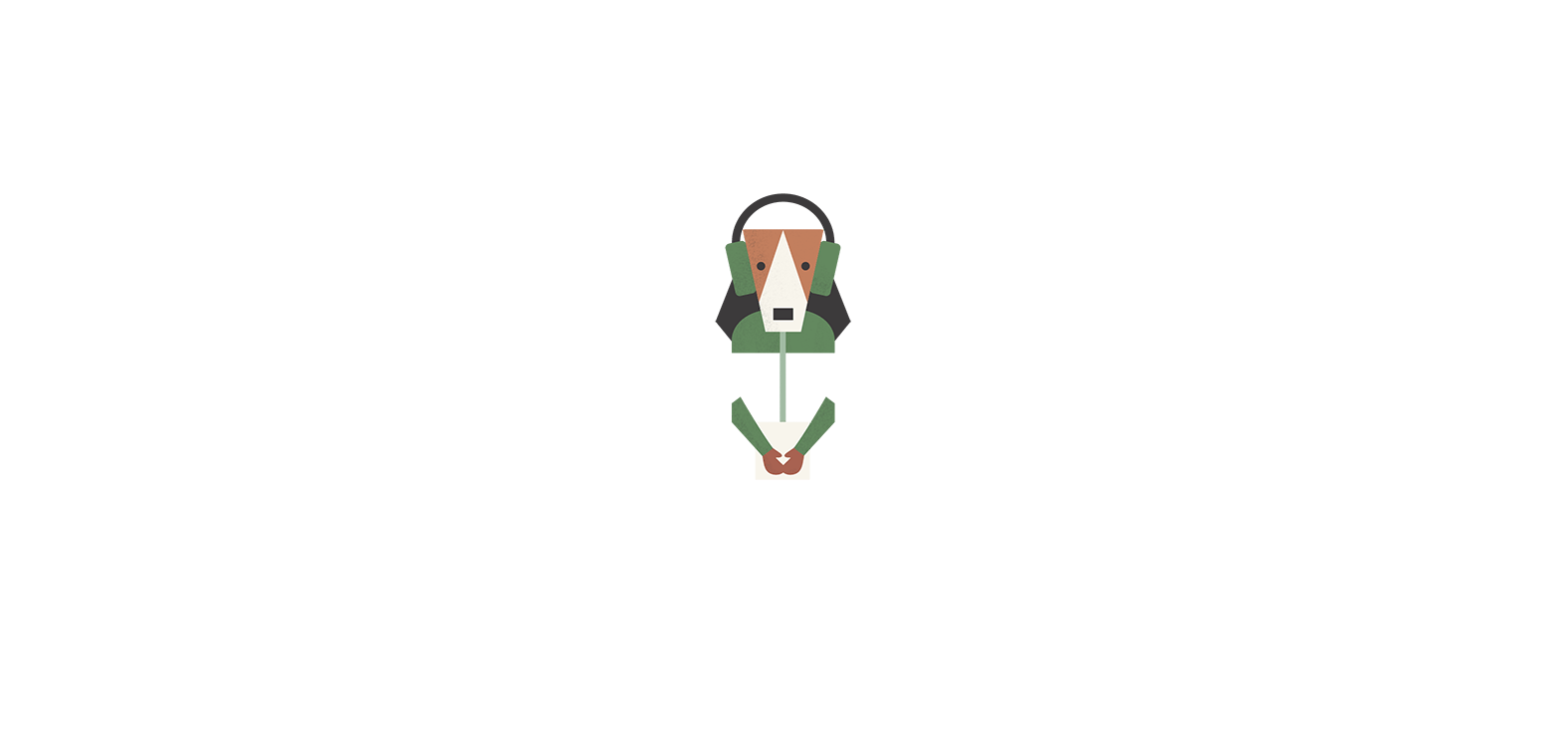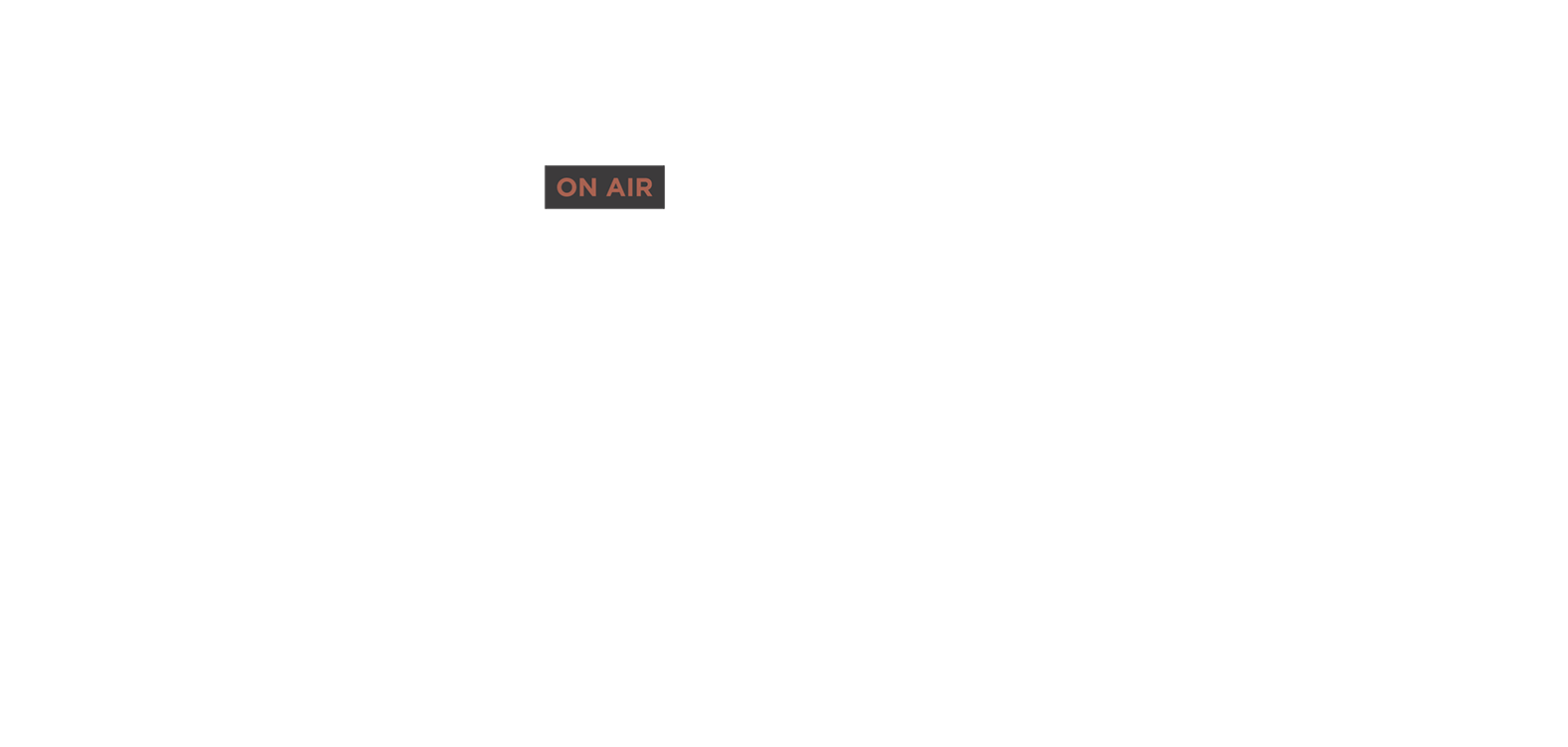 11
50
From the First State to the Fiftieth! Launching DelawareCAN & HawaiiKidsCAN
In 2017, 50CAN launched education advocacy campaigns in both Delaware and Hawaii, borne out of the 50CAN fellowship the year before. After local leaders Atnre Alleyne and David Miyashiro embarked on listening tours throughout their home states, they each launched CANs alongside community members committed to making the future as bright as possible for kids. As part of their launches, Delaware and Hawaii released reports to shine a light on where we are right now in the states, and where we can go together. Read IncluDEd and the Hawaii State of Education and explore photos from the opening events!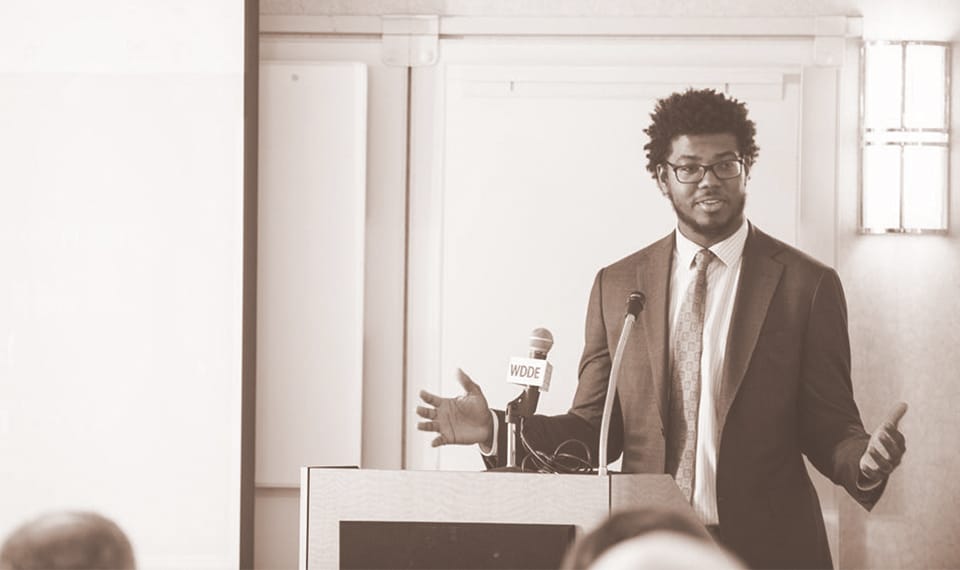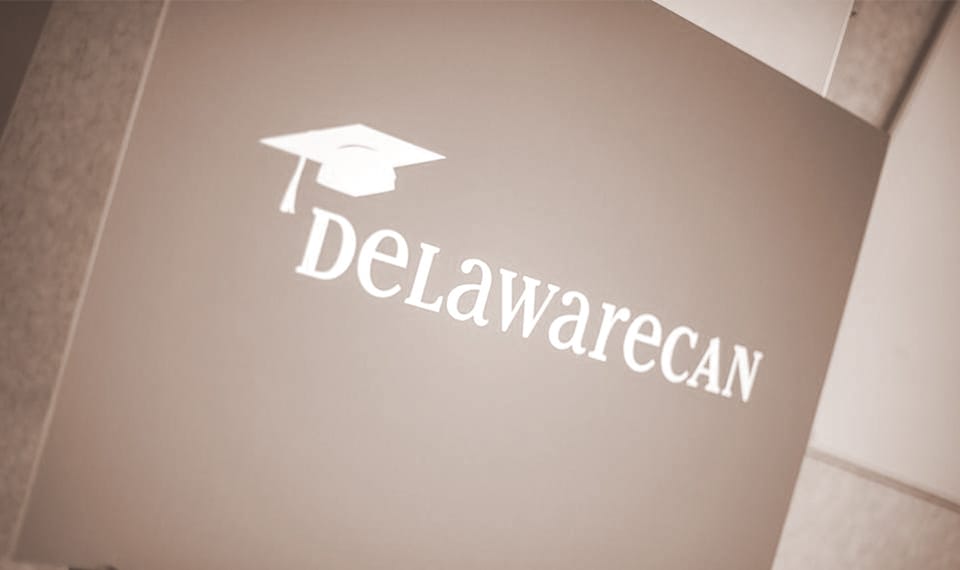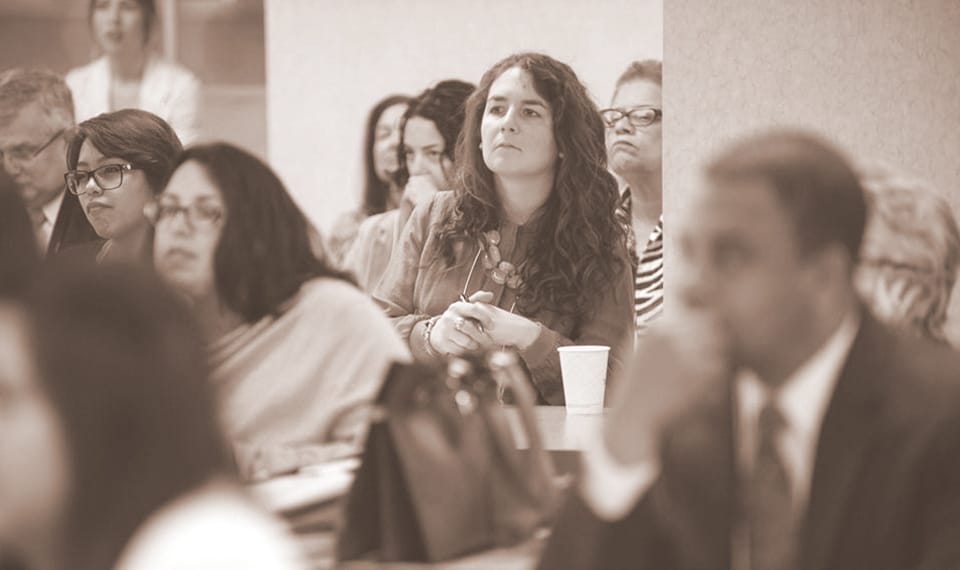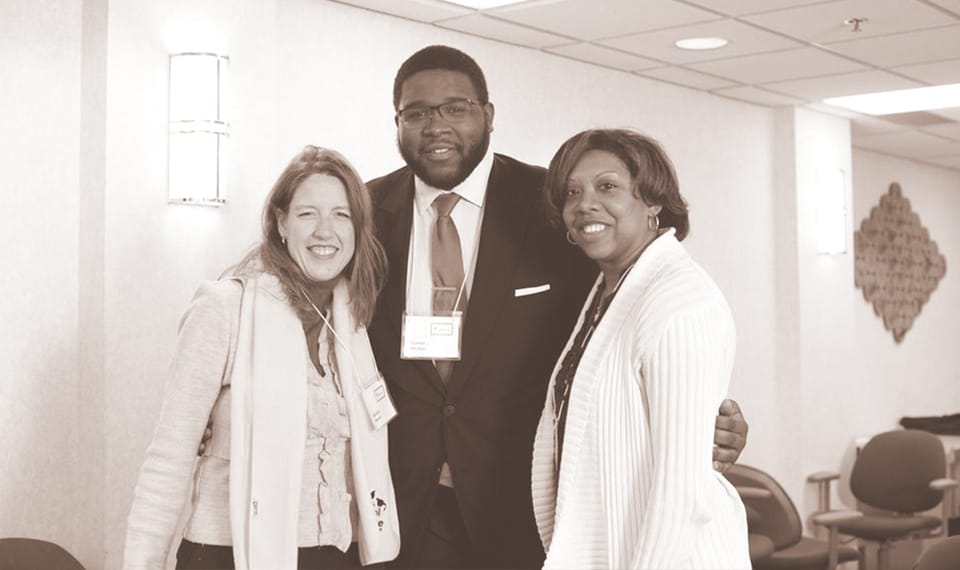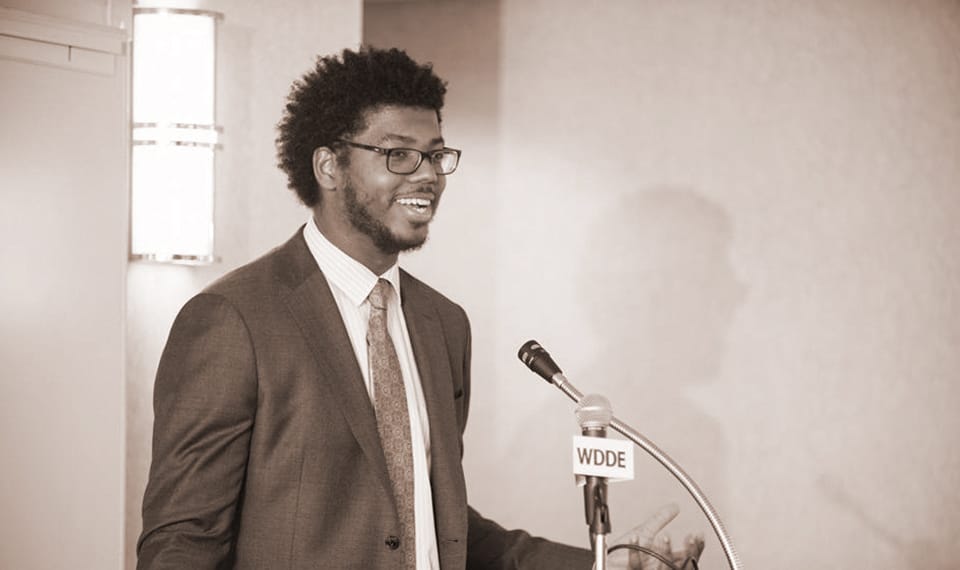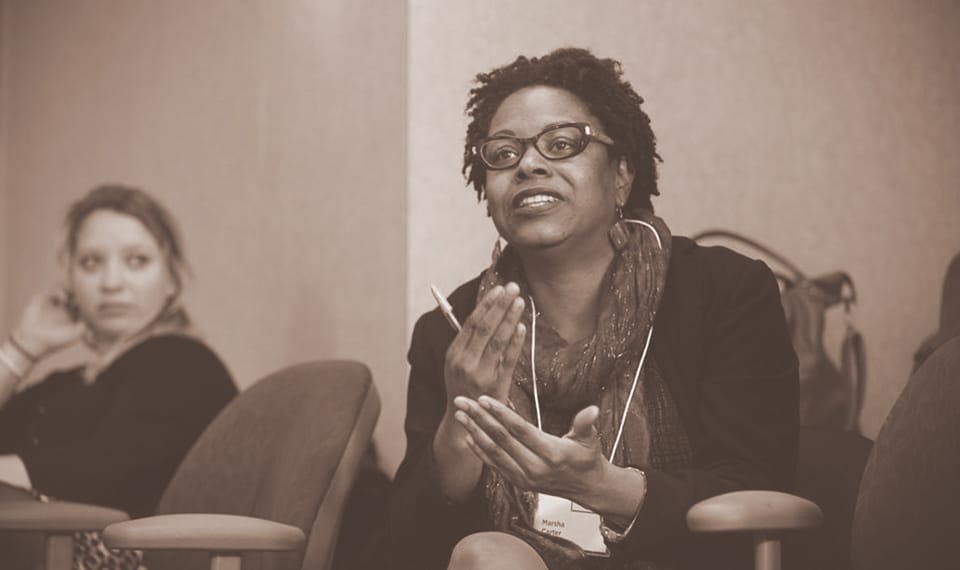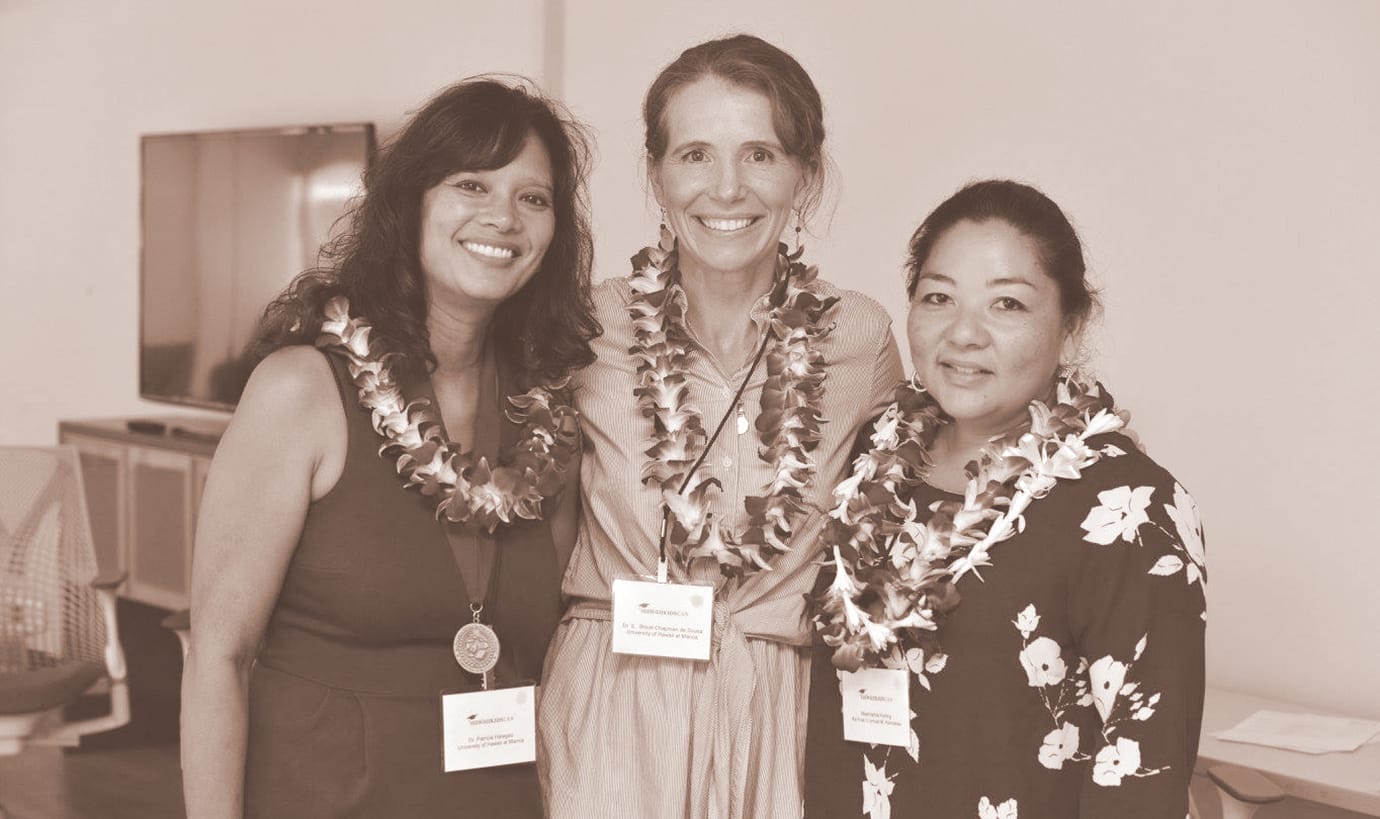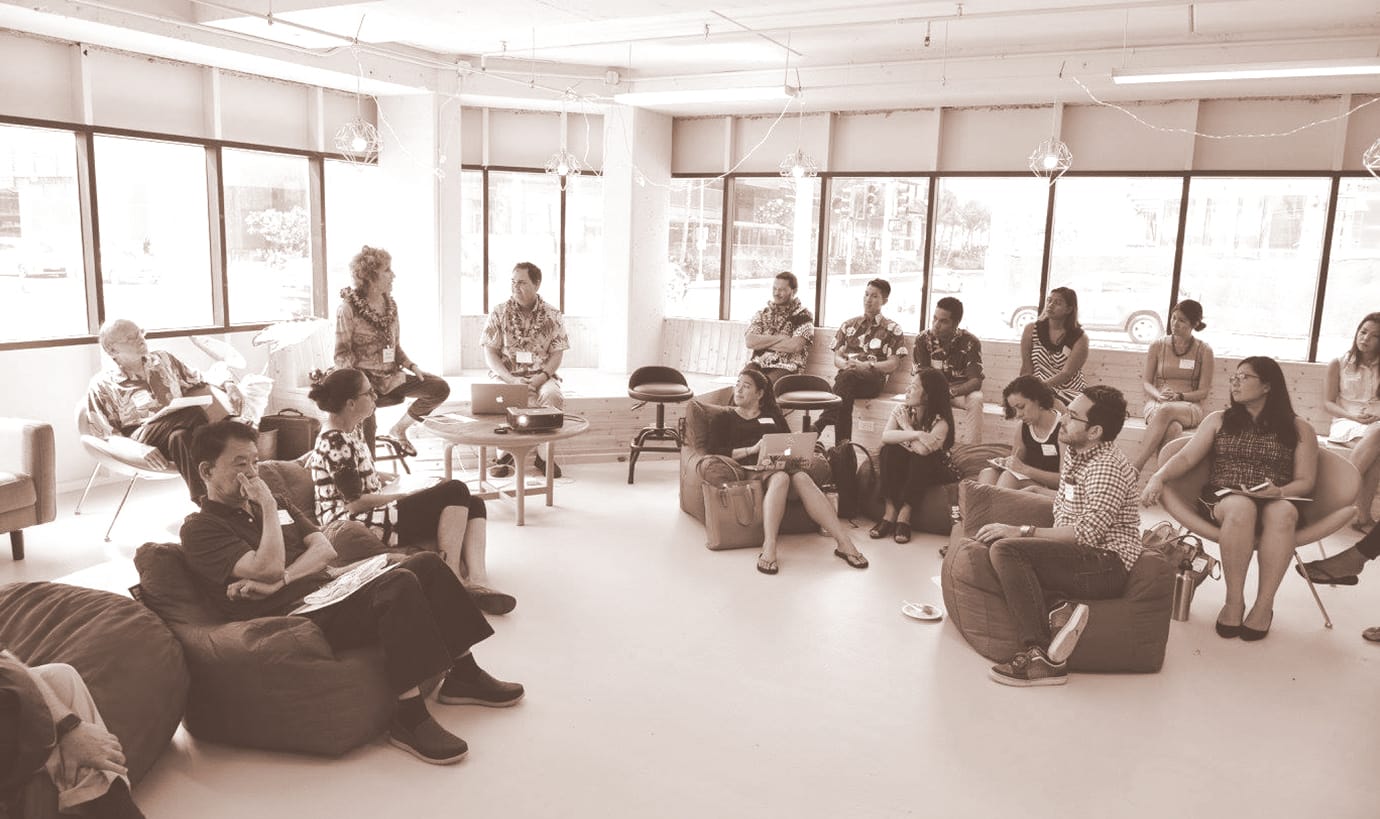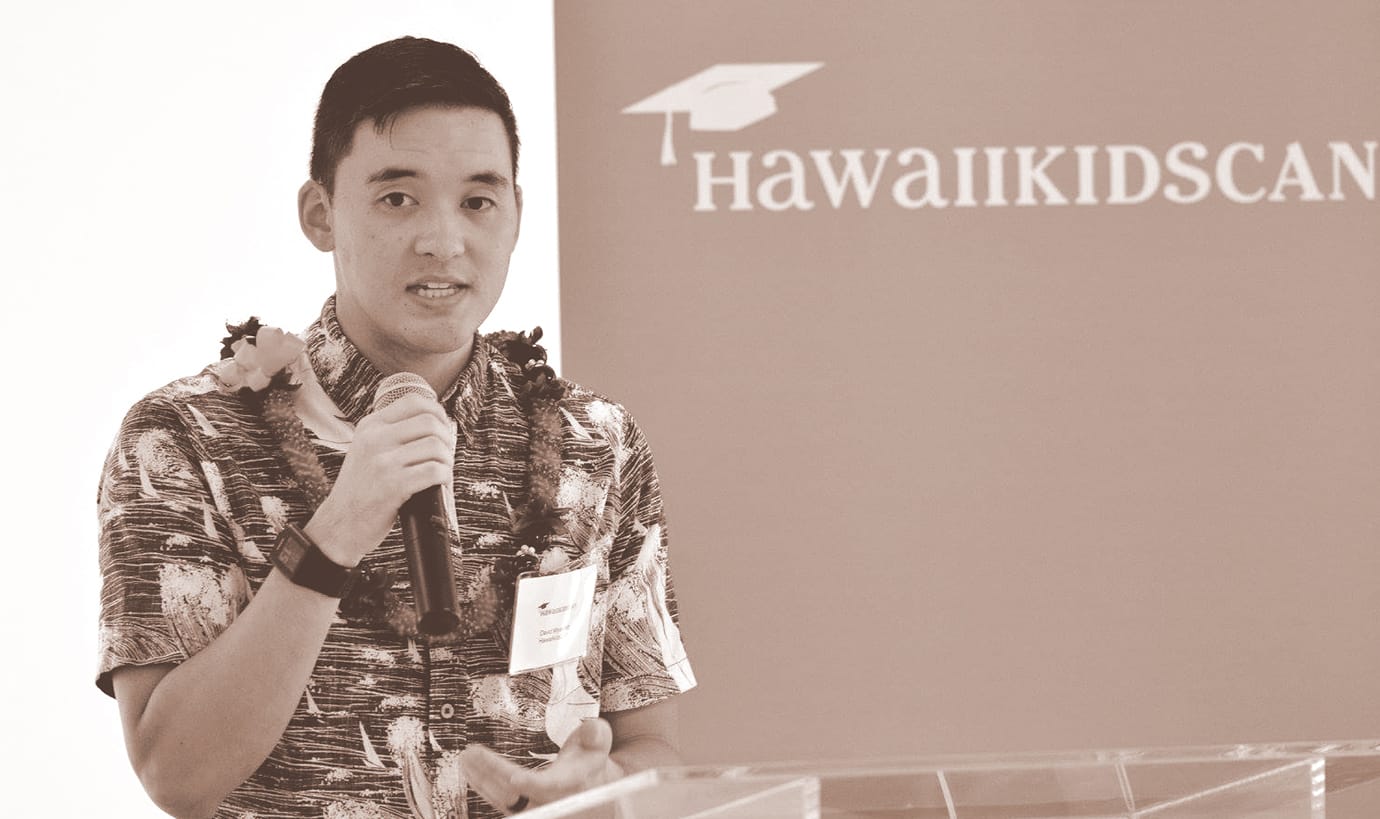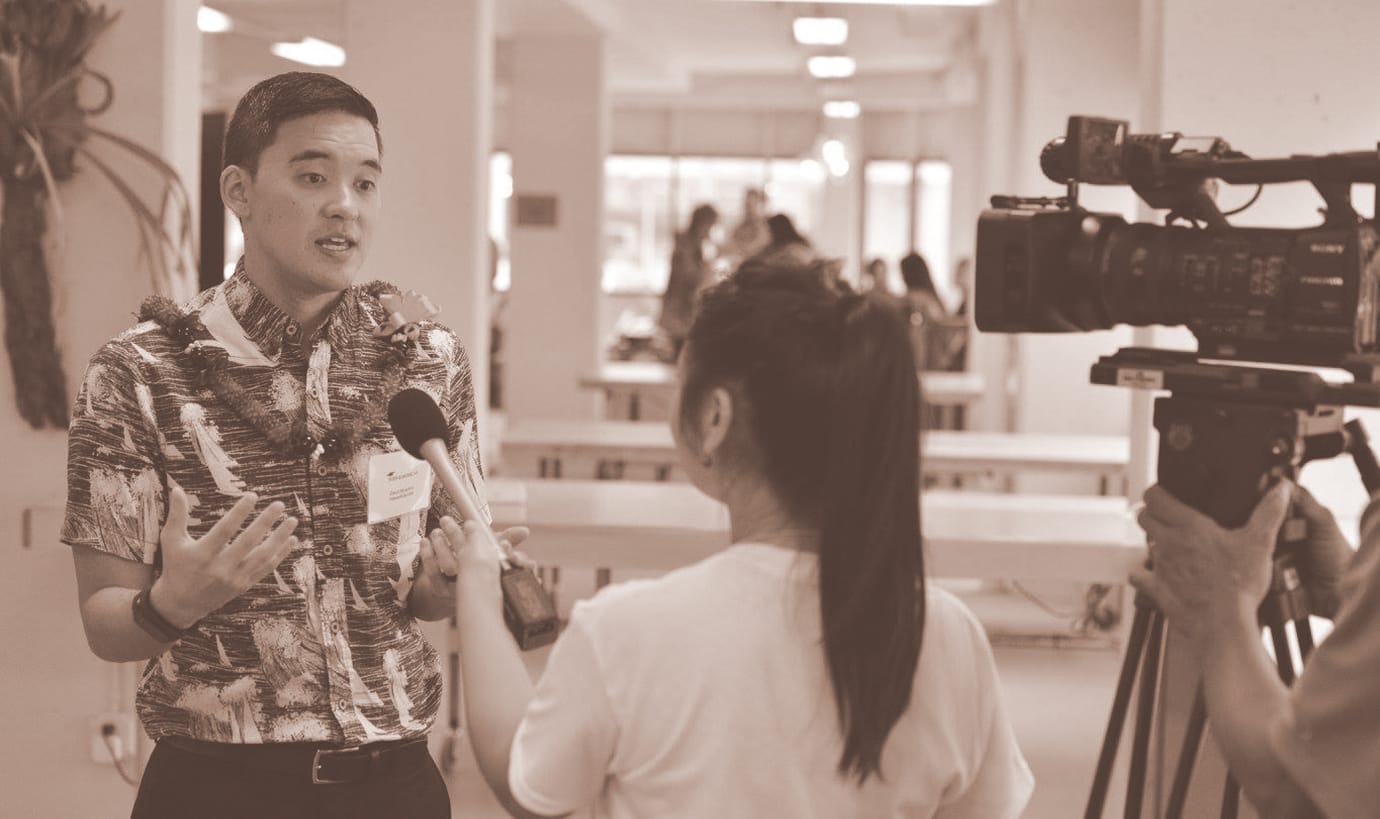 GA
GeorgiaCAN's Powerful Pizza Parties
In 2017, the GeorgiaCAN team took over local pizza parlors throughout the Peach State to connect parents together, understand local education needs, train with professionals on tools for student success and enjoy a slice. Over the course of 32 meetings, Georgia parents tackled issues on school choice, accessibility to college prep and school funding. Hear from Danielle Stewart, a GeorgiaCAN member who worked to develop programming for families.
NJ
JerseyCAN and the STEM System in the Garden State
More than 2,000 miles from Silicon Valley, the original center for innovation and scientific progress was born along the Eastern seaboard. New Jersey was home to Thomas Edison and his pioneering lightbulb and Bell Labs' transistor. Yet today, a growing skills gap exists between students interested and prepared for the growing STEM job sector. In 2017, JerseyCAN decided to explore the conversation around excellence and equity using STEM education as the framework. Encouraged by the many pockets of innovation and the pioneer leaders who are working on behalf of students, JerseyCAN published Preparing the Children of Today for the Jobs of Tomorrow. Read on to discover the progress the Garden State has made and the work that lies ahead.
MD
Maryland's Faith Leadership
50CAN had an exciting opportunity in 2017 to support the faith community of Baltimore as they built a new advocacy group to put children first. 50CAN board chair Pastor Michael Phillips partnered with service and faith leaders in the area to eradicate educational inequity in Baltimore through school partnerships with faith-based entities, organizing and policy reform to ensure that all students achieve excellent outcomes. Follow along with the work of FLES and explore the photos from their launch event with former U.S. Secretary of Education Dr. John King.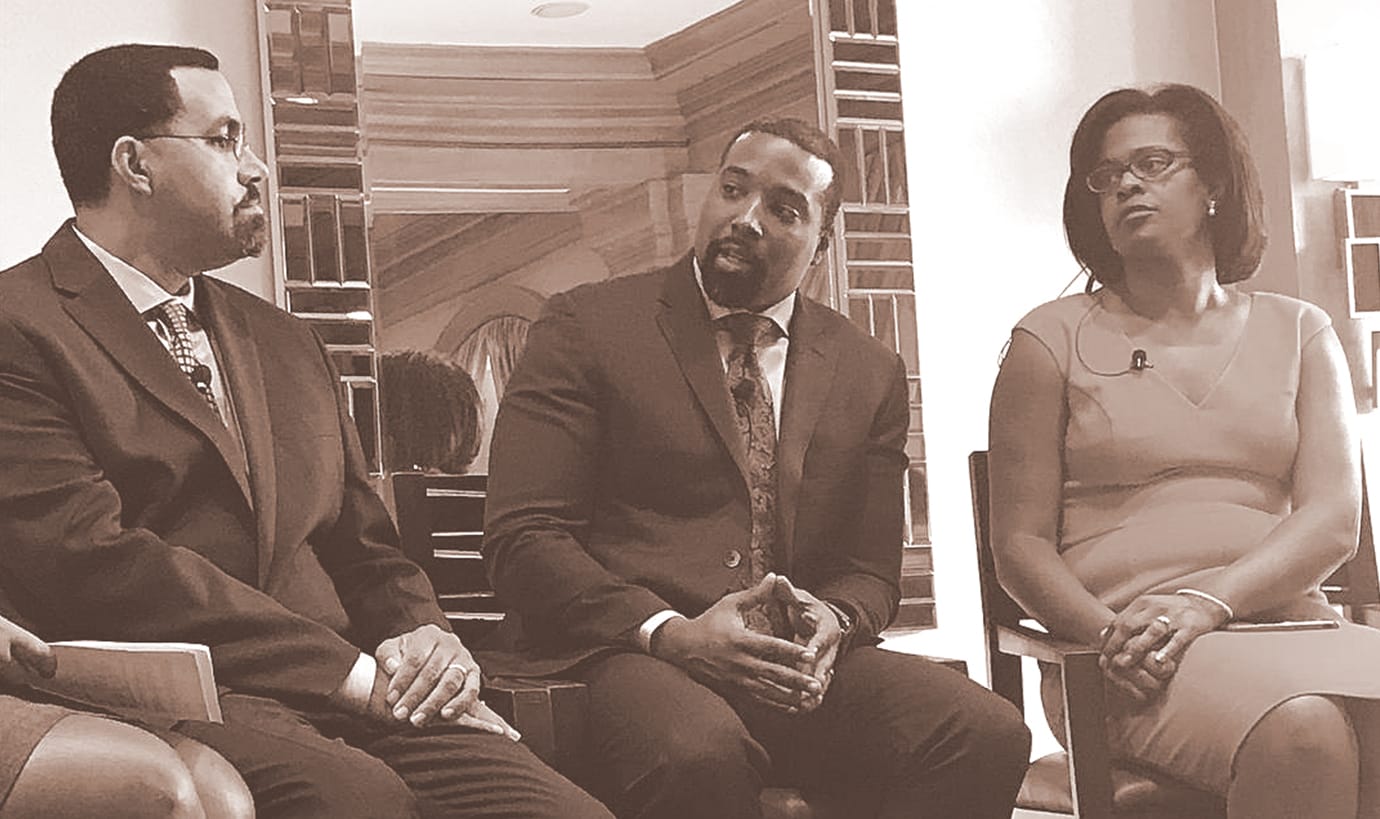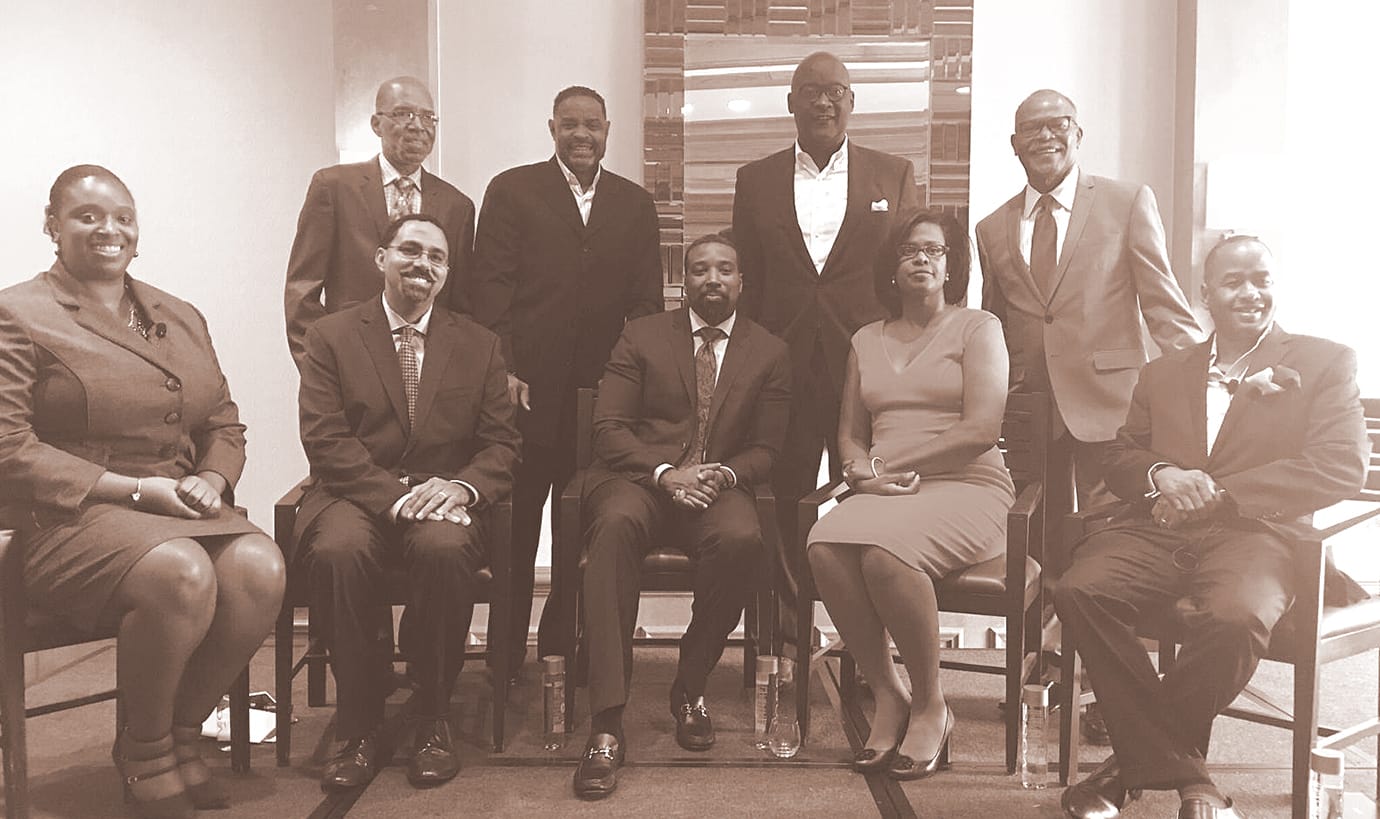 NC
NorthCarolinaCAN's $2.5 Million Bus Fare
2017 was a historic year for NorthCarolinaCAN's advocacy work at the Capitol. The team played a significant role in championing the Equitable Charter Transportation Grant Program, securing its passage and adding $2.5 million in transportation grants for charter schools that primarily serve low-income students. This program was signed into the summer budget and kicked off in the fall 2017 school year. Read more about campaign progress in the Tar Heel State here.
NY
NYCAN Talks Politics and Partisanship in Three-Part Series
Long after Inauguration Day, politics and partisanship was part of the national conversation around education policy. NYCAN's Derrell Bradford spoke at the Yale School of Management's Education Leadership Conference in April 2017 to explore these themes and put forth a plan to bridge divides and focus on kids. The lecture was turned into a series of essays with media partner The 74 Million in the summer. Explore the full series here: Part I, Part II, Part III
PA
PennCAN's Pittsburgh Promise to Parents
We know that a high-quality education is one of the most important things we can give to children. But finding the right school for every individual child can be stressful. The team at PennCAN has been working to solve this problem in Pittsburgh, hosting their third annual School Choice Fair in 2017. Bringing together representatives from Pittsburgh Public Schools, public charter schools and private schools all in one place, parents had the chance to speak directly to school leaders, teachers and other parents to find the best option for their children. Explore photos from the event and mark your calendar for the next event in the Steel City!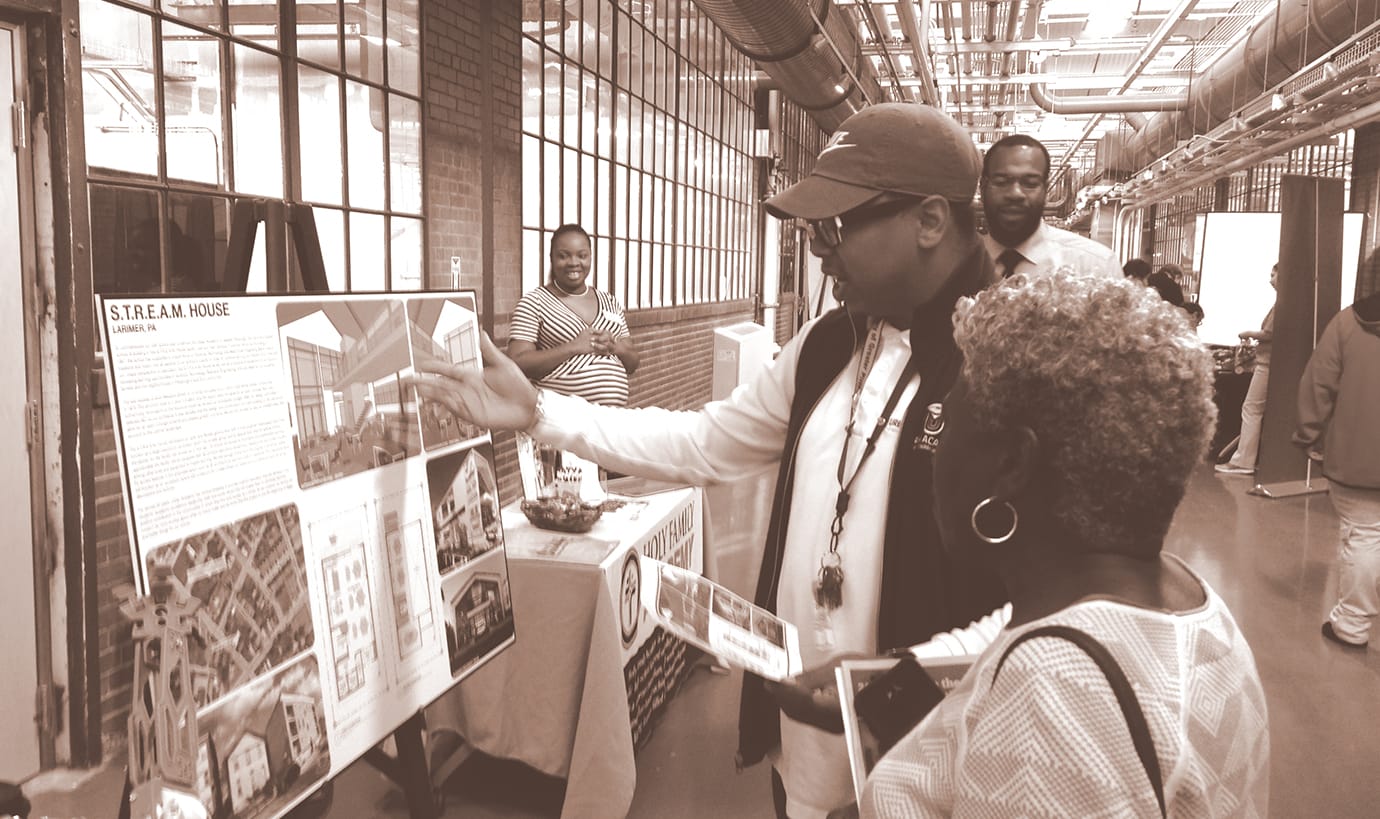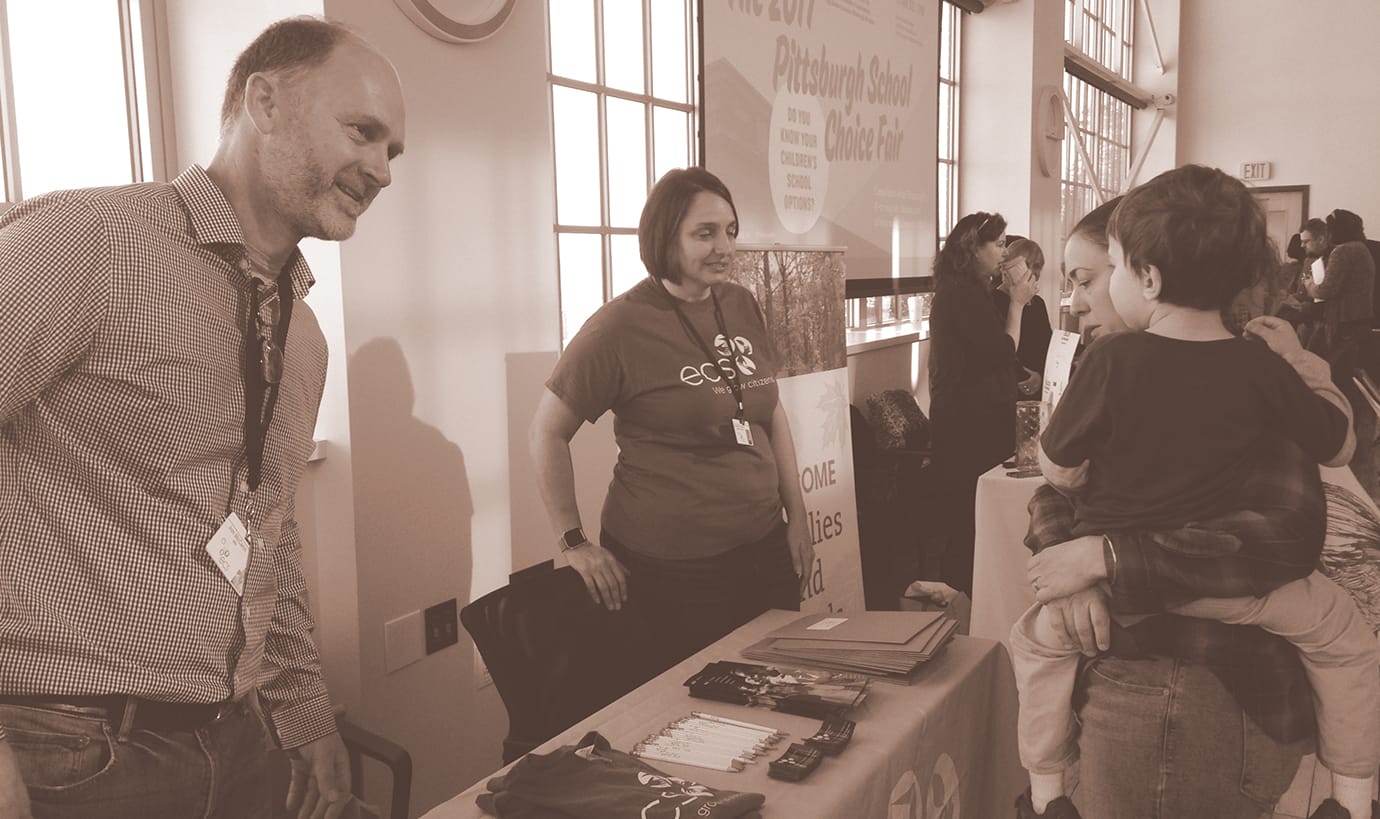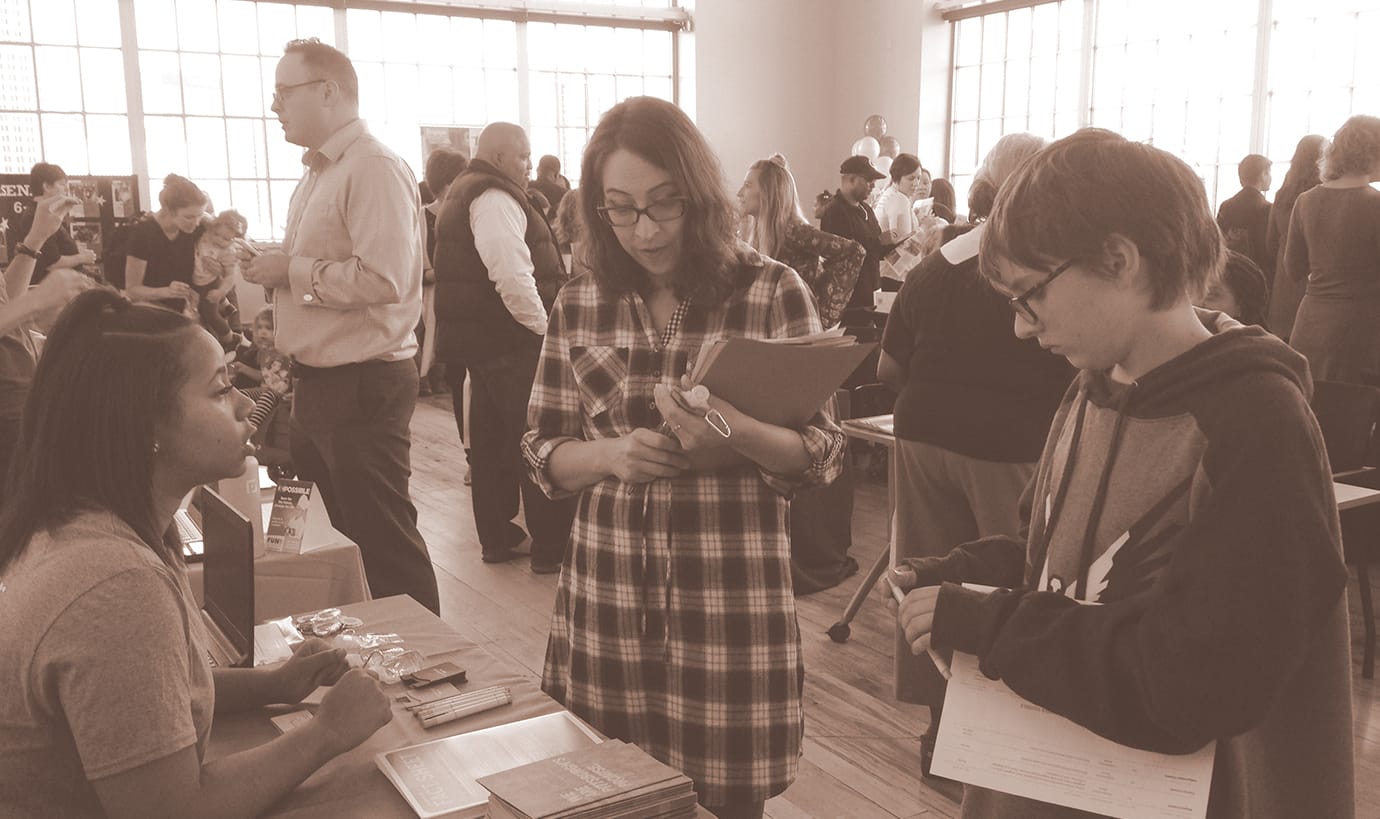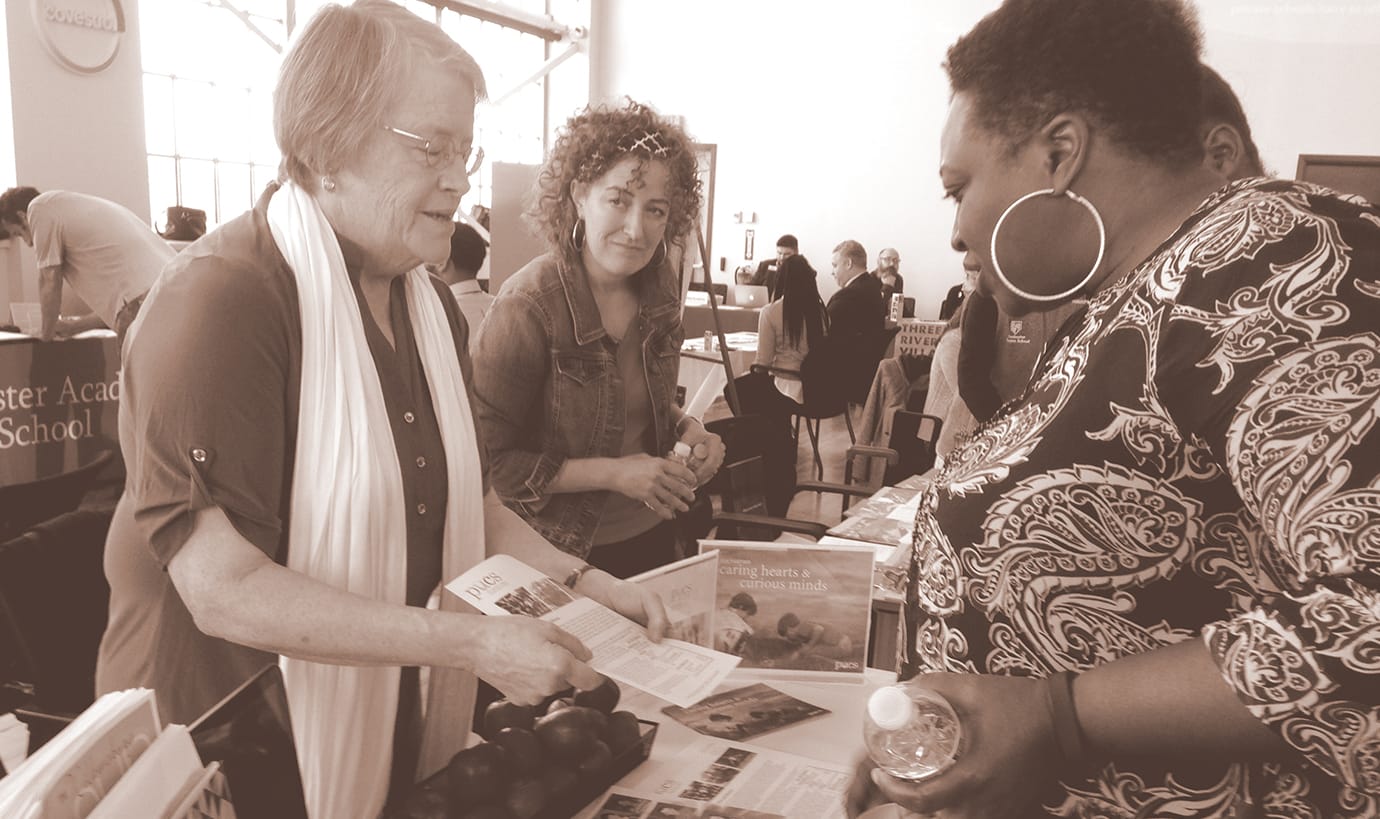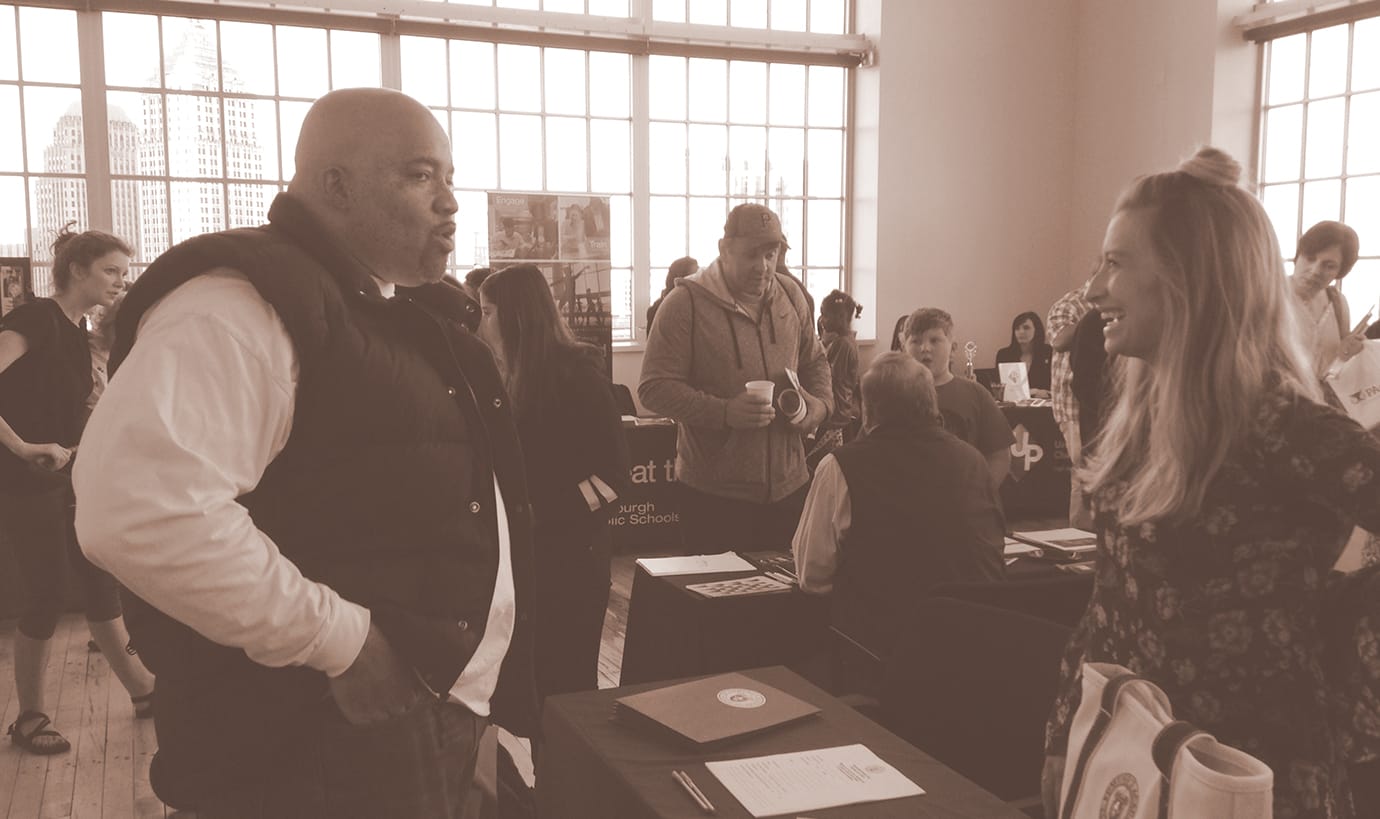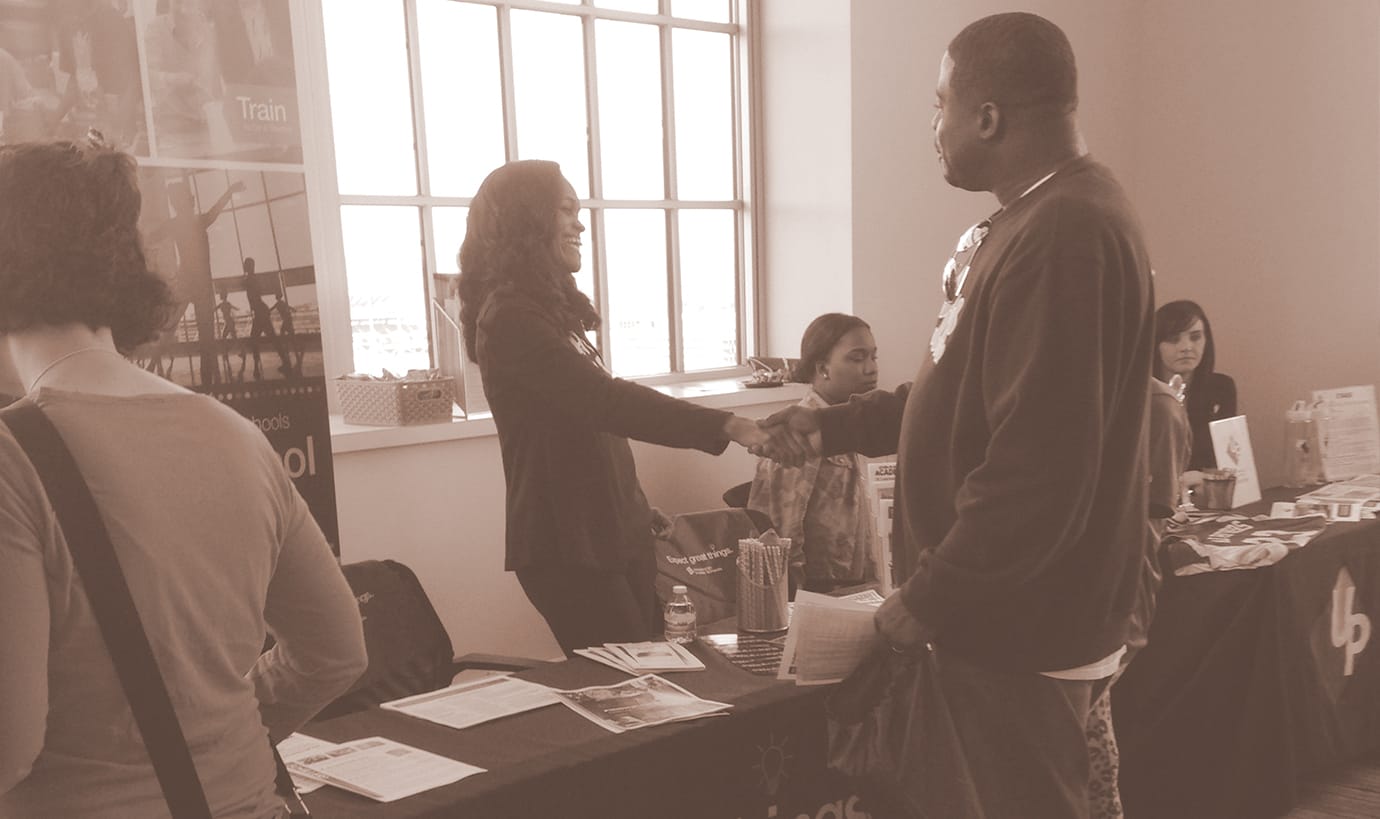 RI
RI-CAN's Resource for Educators
Personalized learning is all about educational experiences that are more relevant, flexible and based on student needs. After piloting a teacher development program on personalized learning in 2016, Rhode Island teachers worked together to develop RI-CAN's Call to Action for Personalized Learning. Explore the facts and figures of personalized learning in Lil' Rhody, and how this path forward to students opens up a world of possibilities in the classroom and beyond.
SC
SouthCarolinaCAN's Charleston Focus
The Charleston County School District is composed of over 80 schools serving children from diverse backgrounds. Like nearly all school districts, Charleston has high-performing schools and low-performing schools. But in Charleston, a student's race plays an outsized role in whether they attend a great school or a failing one. In 2017, parents from Charleston County joined together through Charleston RISE, a grassroots movement to bring parents the tools they need to advocate for better schools on behalf of their children. Hear more from the SouthCarolinaCAN team about the RISE fellowship here:
TN
The Volunteer State honors their nickname at TennesseeCAN event
The Volunteer State was the site of the 50CAN network's CAN Summit in 2017, bringing together education advocates, investors, board members and community leaders for two days of field work and learning in Memphis. The network was thrilled to honor the TennesseeCAN volunteers who have been working on behalf of students across the state with the Root Award, delivered at the keynote dinner at the National Civil Rights Museum. Thank you, Shaundraya Hersey, Phyllis Hulbert, William Glaze and Sabrina and Marius Scott for all your hours spent working to bring a high-quality education to all kids, regardless of their address!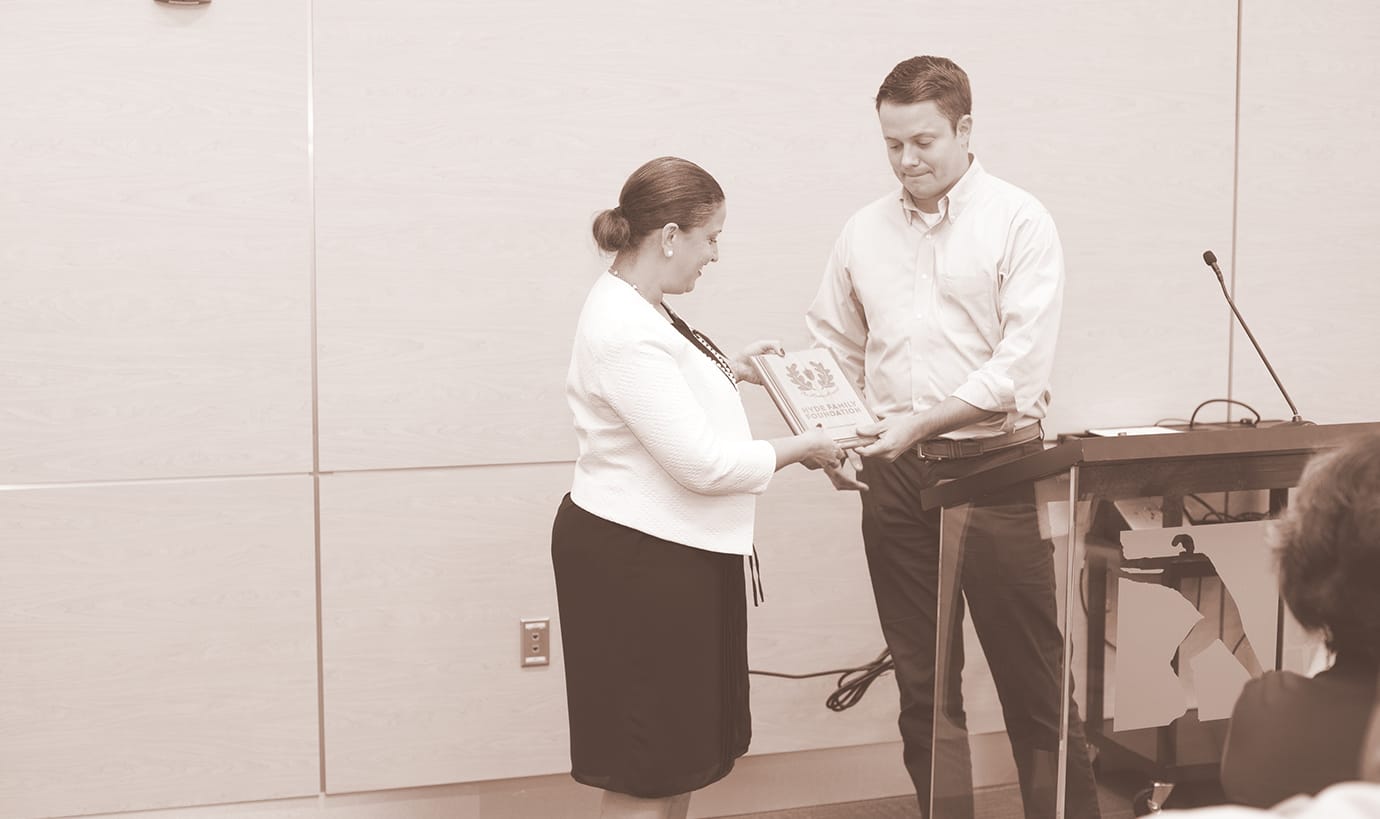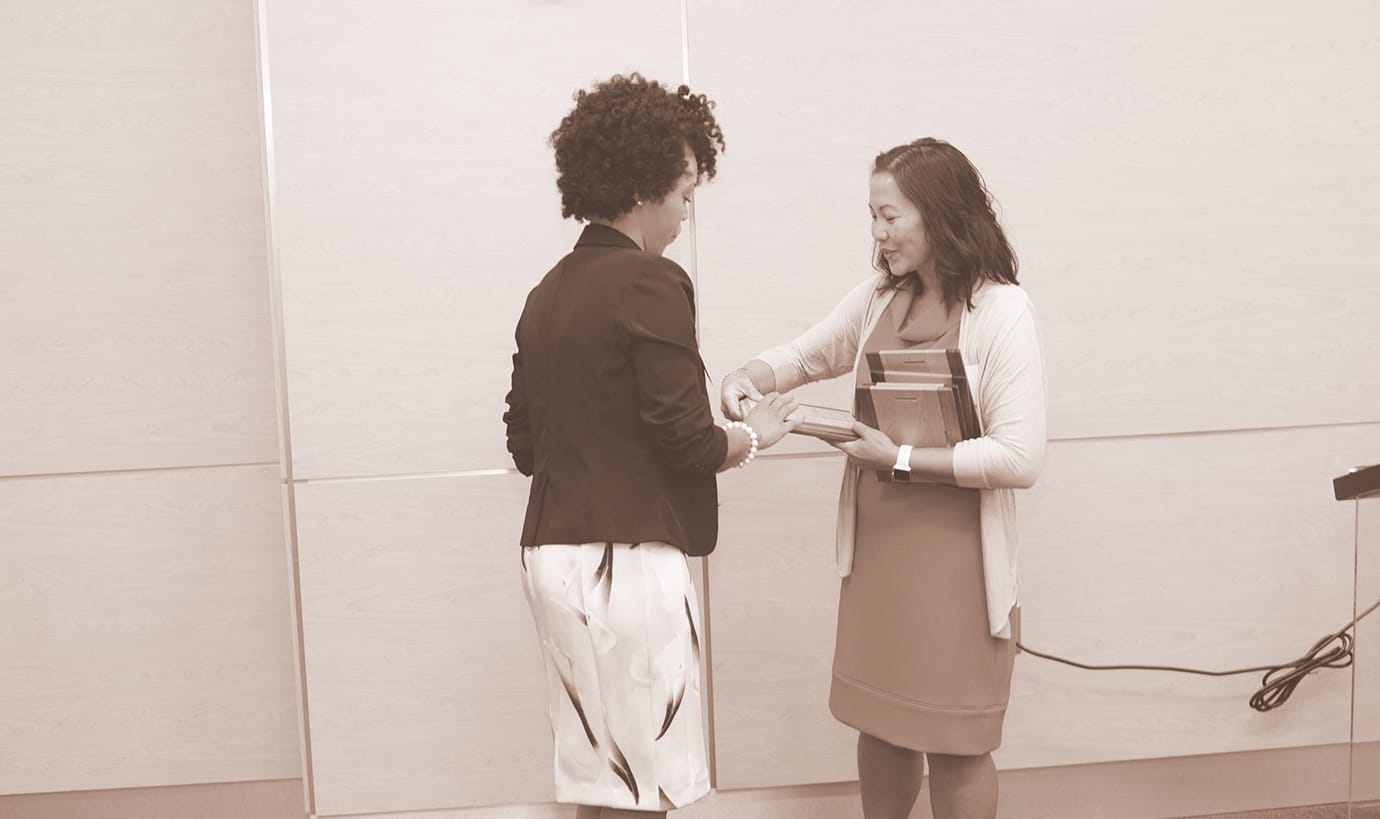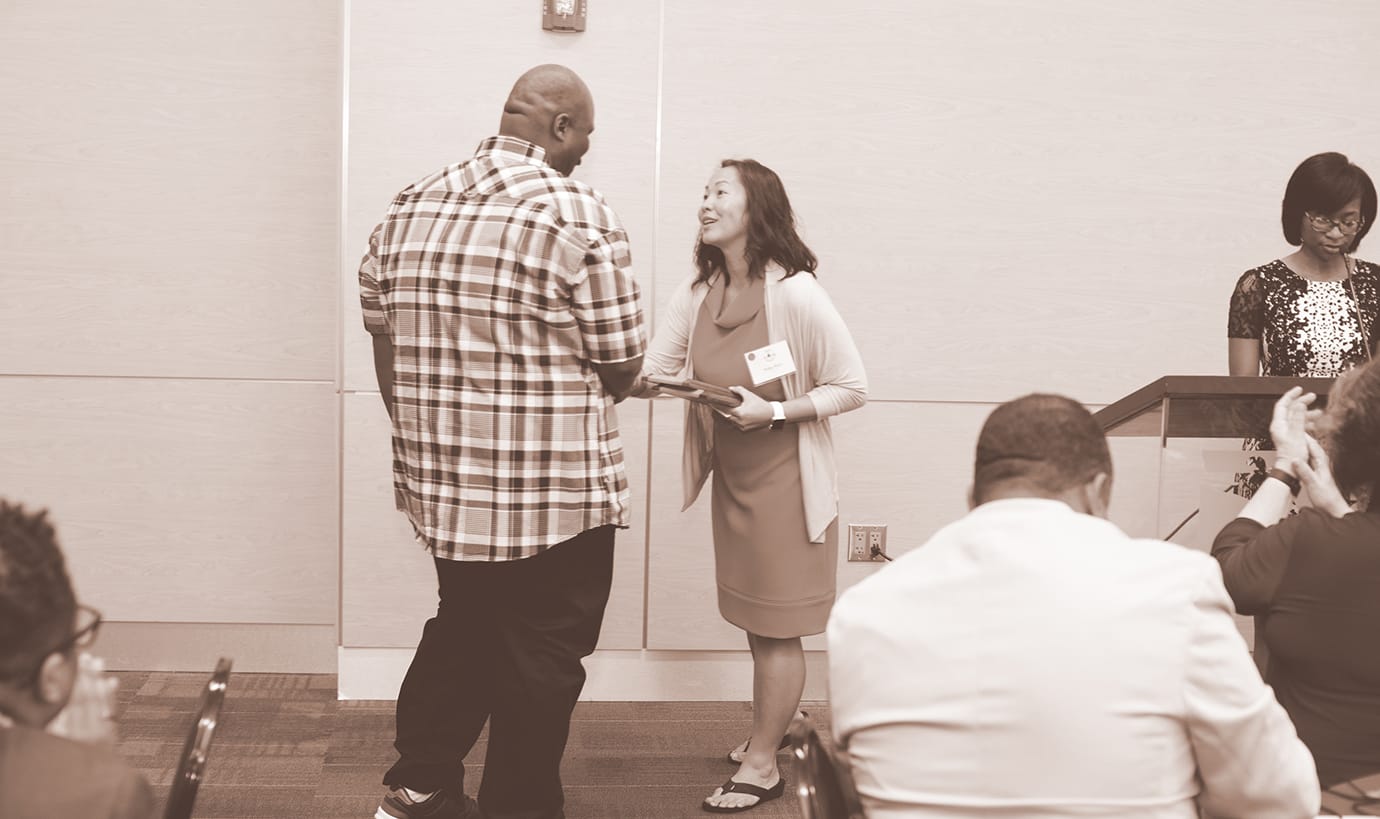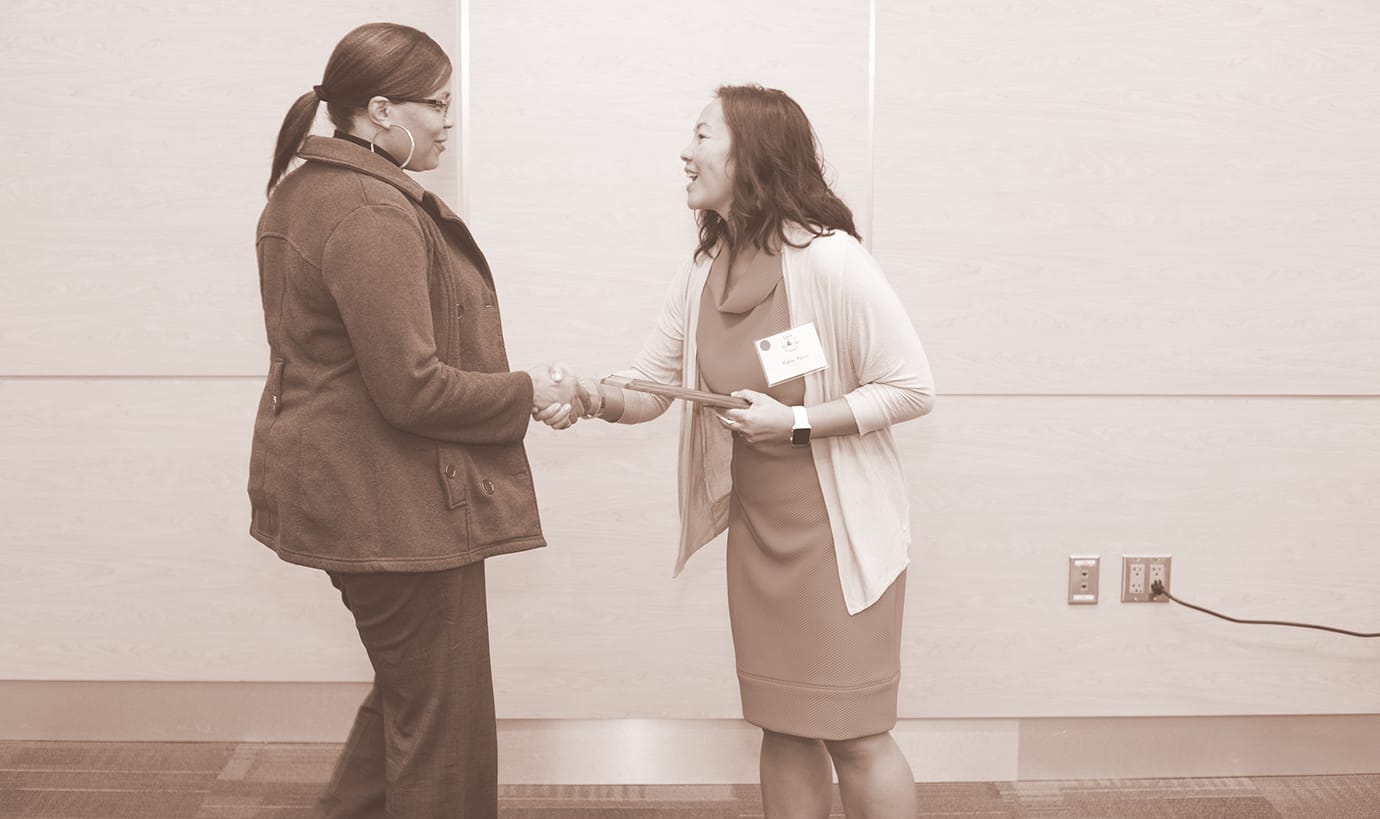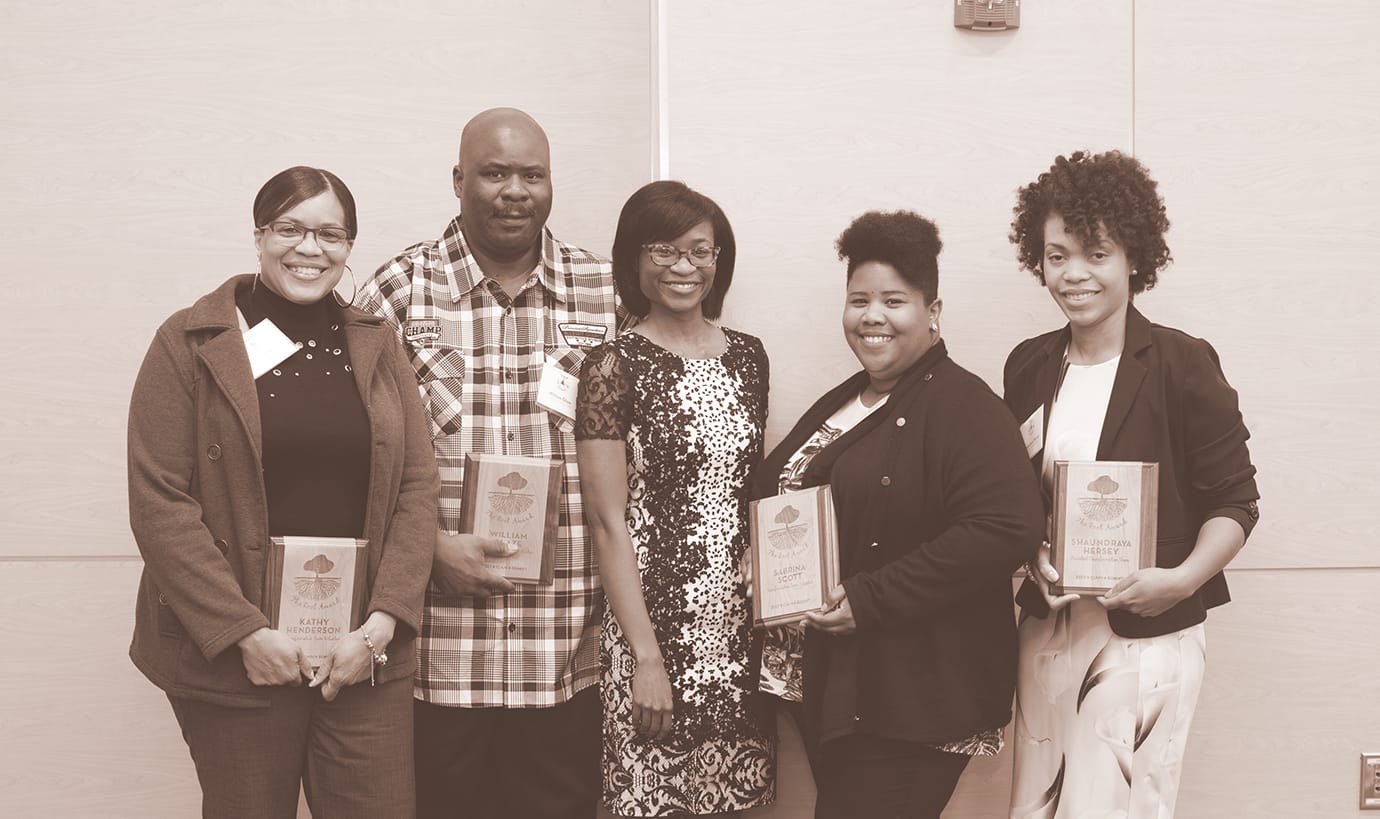 See you soon!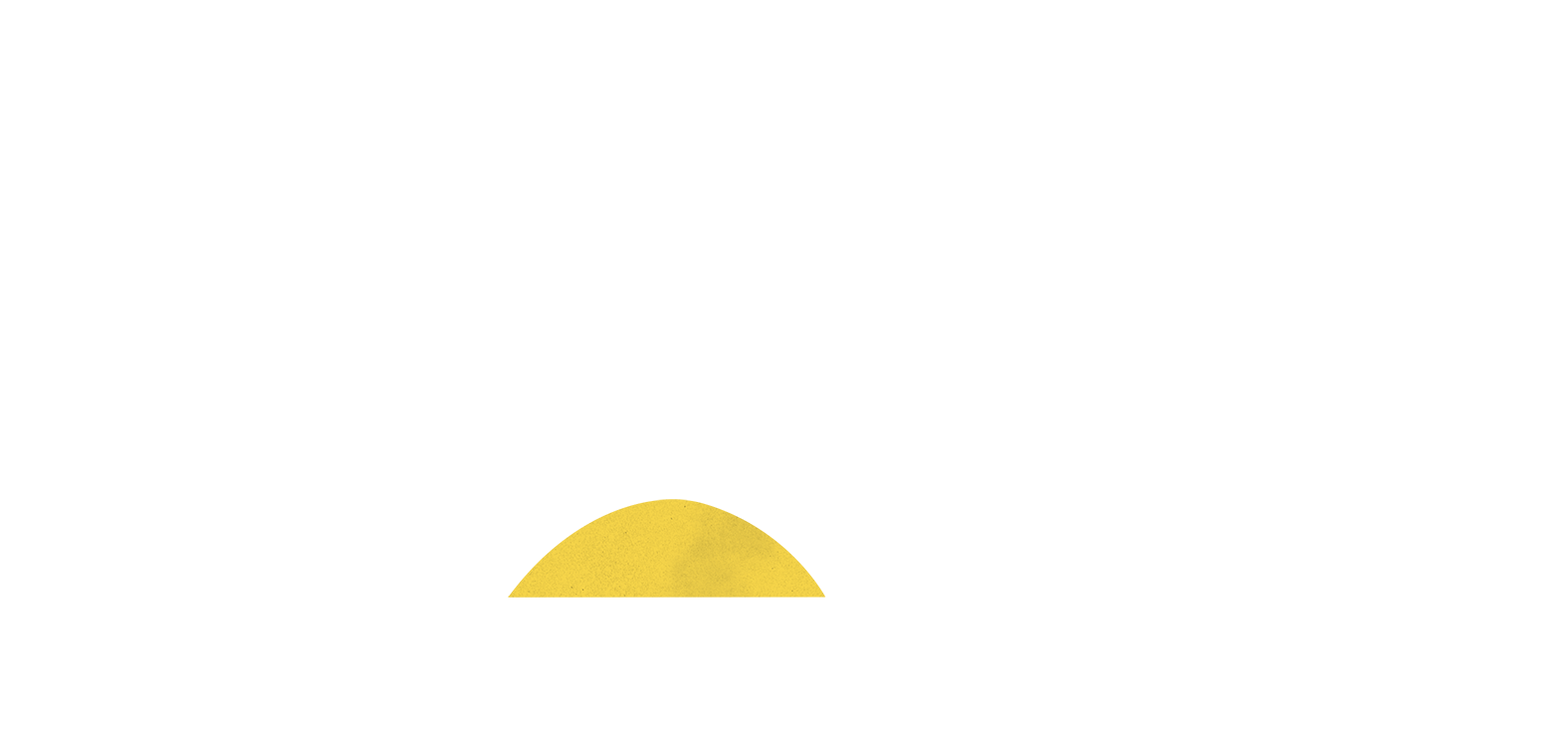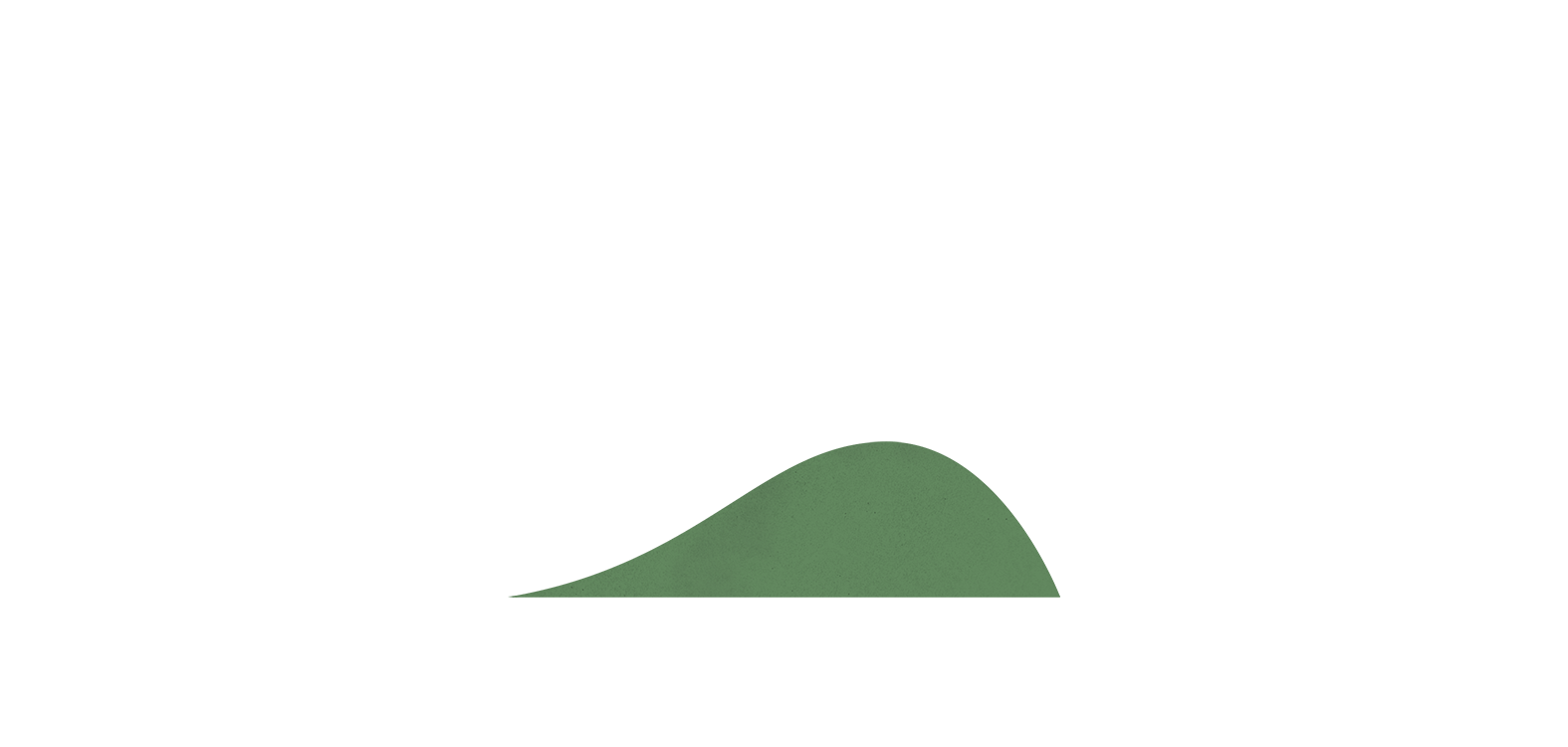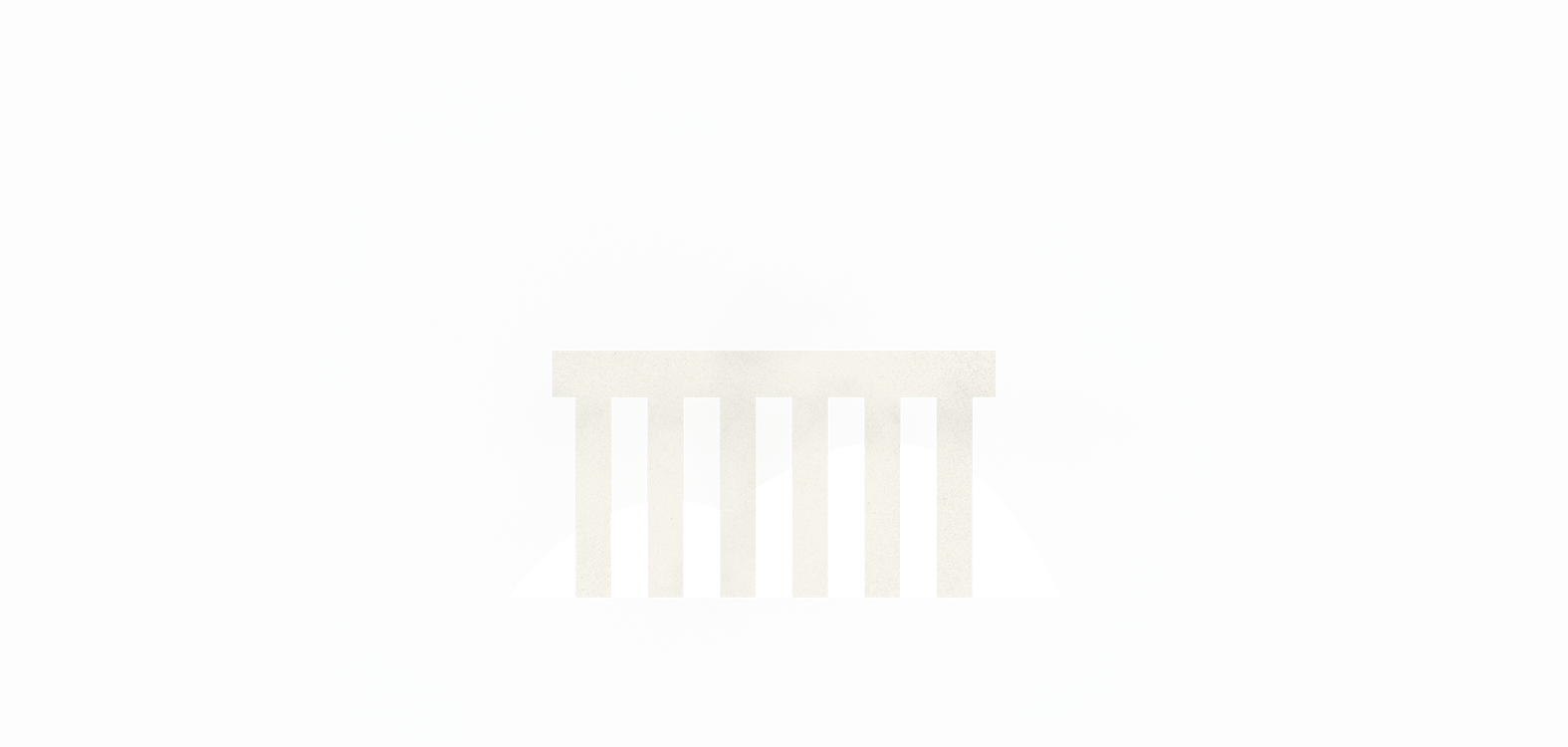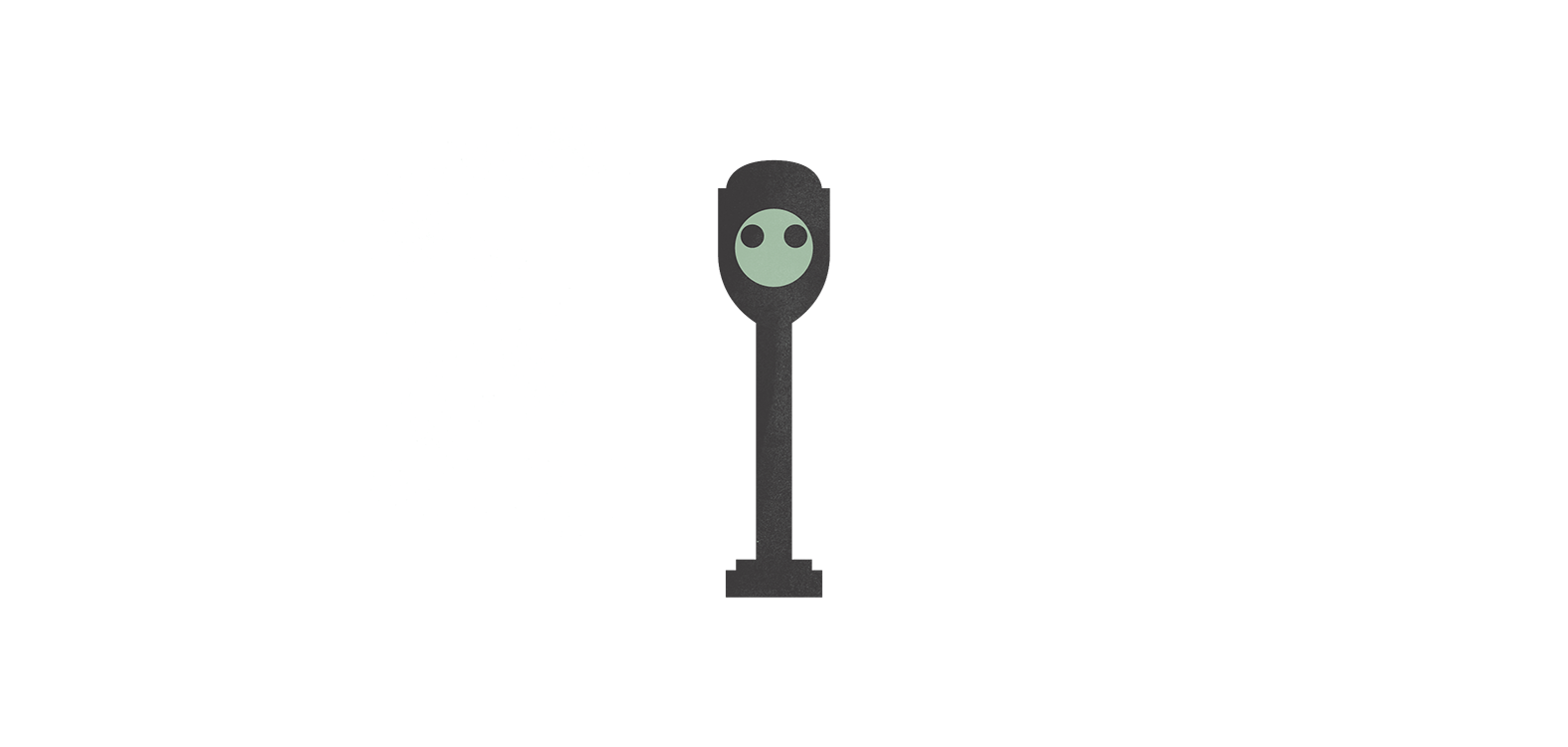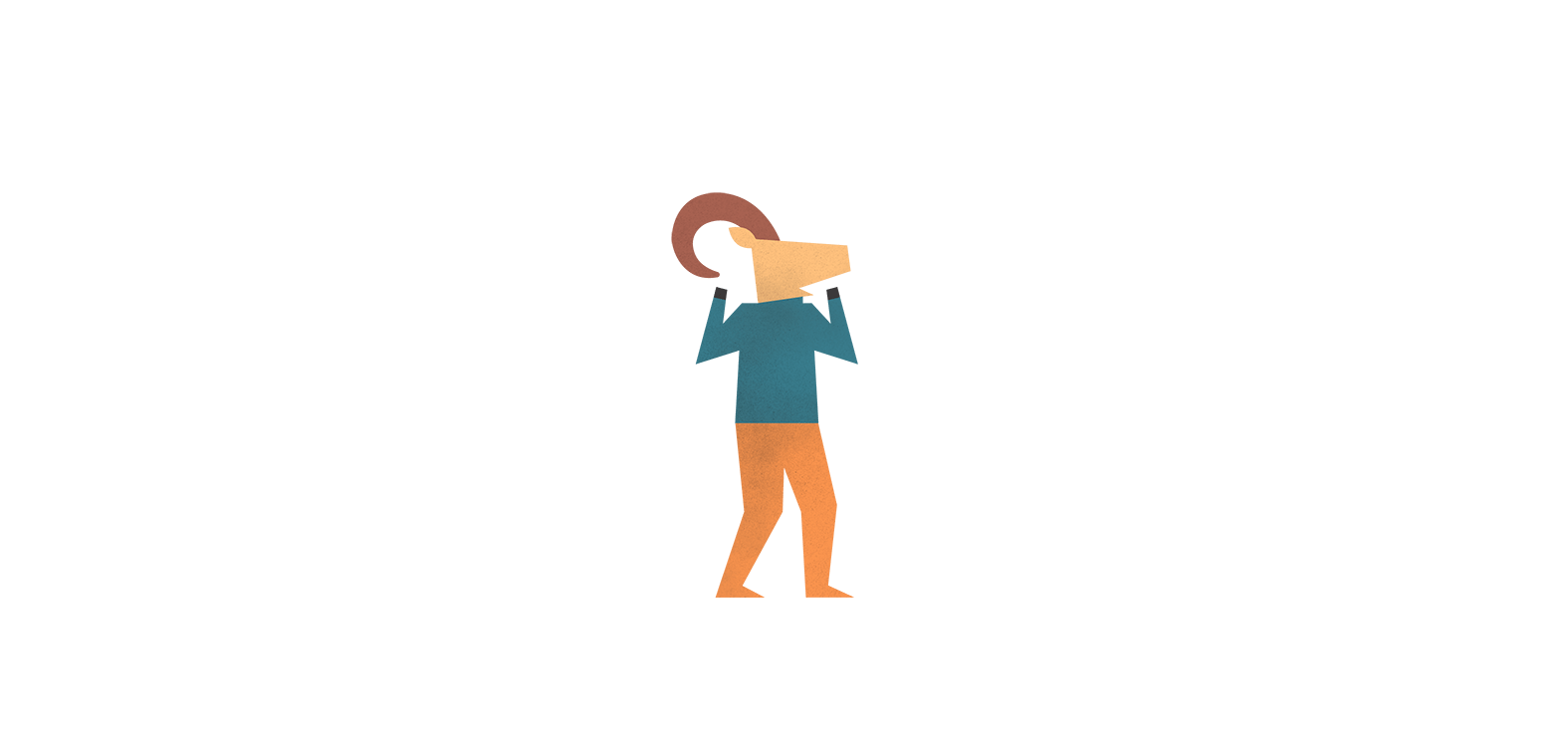 12
At the end of our busy, busy year, we are as excited as ever for the journey ahead. Join us on the web at 50CAN.org, on Twitter and Instagram @FiftyCAN and on Facebook @50CAN for a look at what we have planned for 2018 and beyond.
Find out your advocacy animal in 50CAN's busy, busy town.